SBI Dubai, UAE: Branch Address, Phone, Email, SWIFT & more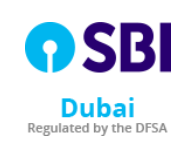 The State Bank of India (SBI) Group is India's oldest and largest financial services conglomerate, with more than 20,000 bank branches in India and over 185 offices in 35 other countries. SBI originated in 1806 as the Bank of Calcutta. With a history of over 200 years and a quarter of the market share in India. SBI is governed by a board of directors headed by a chairman. The bank's chairman and managing directors are appointed by the government.
SBI has offices globally and Dubai, UAE is one of them and was founded in the year 2007. And is regulated by Dubai Financial Services Authority (DFSA).
SBI UAE – Services and Contact Details
Dubai Branch Address
Address:
709-710, Level 7, Gate Precinct Buildings 3,
Dubai International Financial Centre
Dubai, United Arab Emirates
Post Box No: 482033
Phone: +971.4.3266675
Fax: +971.4.3544429
E mail: [email protected]
Swift Code: SBINAEAD
Office Hours: 9:00 am to 6:00 pm (Monday to Friday)
SBI Dubai – Products/Services
Deposit Schemes:
For Corporates
Individuals
Undertakings
Loans & Advances:
Trade Finance
Supplier's Credit
Term Loan
Project Finance
Syndication
Buyer's Credit
Internet Banking:
For internet banking registration queries, E-mail your queries to: