5 Insights into the Banking Behaviors of Young Individuals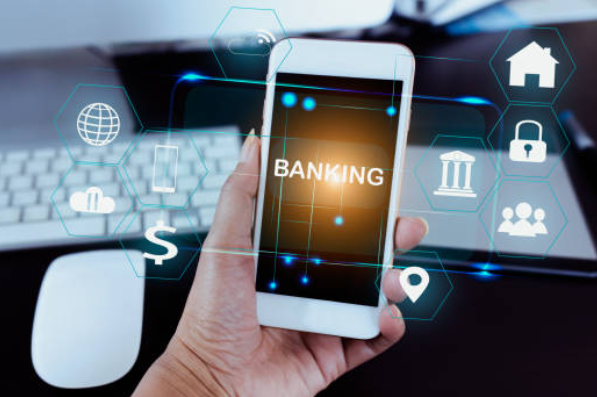 In the United States, millennials and gen Z are the largest generational demographics and the key drivers in paradigm shifts in consumer behavior and technology. These young individuals, born between 1986 to 1996 (millennials) and between 1997 to 2012 (gen Z) are also the biggest supporters of digital banking transformation as they are primary users of smartphones and other mobile devices that are used to access novel banking technologies.
Given that the young people are also among today's top consumers, banking and financial institutions must cater to their needs and provide them with better products and services. One of the ways to start doing this is by observing how young individuals prefer to handle their finances. In recent years, several trends have emerged when it comes to the banking behaviors of millennials and members of the gen Z. Here are some of the most important ones:
Young People Worry a Lot about Their Financials
A lot of young individuals are believed to be more concerned about their financial situation than their predecessors. In particular, members of the gen Z take an even more conservative approach to money compared to millennials. One reason is that the former grew up during several financial crises and witnessed times when their parents and other adults were taking austerity measures to get by. To avoid having major financial challenges of their own in the future, young individuals take it upon themselves to learn about savings and financial management.
While people belonging to the gen Z age group want to deepen their understanding of money management, the methods involved in how they will learn it are different from previous generations. According to a 2018 report, 56 percent of generation Z has discussed savings and finances with their parents, while the others use social media as their primary source for financial information, owing to the fact they are the first true digital natives.
Young Individuals Value a Personalized and Banking Experience
Many young individuals enjoy face-to-face transactions even if online and digital banking are now more popular than ever. Before the COVID-19 pandemic, members of the gen Z regularly visited physical bank branches. Many observers believe that this preference for traditional banking is partly because of gen Zs' anxiousness about banking security, but more so for the human contact and personal experience. They're interested in getting personalized and customized services from bankers and financial experts.
Similarly, technology is only one part of the value equation young customers consider when choosing a financial institution they can trust. They also focus on the level of human touch their interactions will have and if the banking websites and apps can guide them to make a decision that appeals to them. To engage these young customers, banks must balance the millennials' and gen Z's requirements for digital convenience with their need to establish authentic relationships.
They Gravitate toward Financial Services Offered by Big Tech Companies
With big tech companies introducing numerous innovative digital banking and financial products, many industry experts observe how young individuals have become more than willing to use the financial services offered by such institutions as Apple and Google. The main reason for this is that young consumers tend to trust the brands they already know. When they have already had previous positive experiences with a brand, young people tend to be more receptive to the new products these brands offer.
While young individuals are more open to alternative financial services than their parents, many traditional banks can leverage clients' trust in longstanding banking brands to capture new and younger customers. In most cases, a person's first savings account is opened by their parents and at the institution of their choice. Even if this is one of the reliable traditions of banking, it's up to the bank to engage these younger clients and provide them with better offers so they remain loyal customers.
They Prefer Mobile Banking vs. Using Payment Cards
Even if payment cards remain reliable, many young people now prefer alternative transactions like mobile banking. And in the time of digital banking transformation, a lot more are turning to digital wallets and online payments. Now, this raises the question: should legacy banks adopt more digitalized processes simply to attract young clients?.
Traditional financial institutions are aware of the potentially high initial costs of adopting digital payments to their current roster of banking services. However, as banking becomes more digitalized and as online and digital banking become the norm, it is important for financial institutions to be able to optimize transaction efficiencies with technological solutions that are able to handle various payment types while supporting accessible cross-border payments. Your mobile banking solutions must bring visibility to every transaction and allow young customers to view their payment status and cash positions in real time. Doing all of this will enable you to ensure efficiency, deliver transparency, and build customer loyalty.
Some of Them Tend to Borrow from Online or Non-traditional Lenders
In a recent consumer report, technology company Oracle noted that 15 percent of young consumers tended to consider online lenders more attractive than traditional ones in terms of refinancing their mortgages. As borrowers become more familiar and experienced with the mortgage process, they become more confident in seeking non-traditional lenders.
While many young borrowers choose their primary banks for a first mortgage, the lack of outreach and update on their application status can easily turn the experience into an unpleasant one. As a result, young consumers look for alternatives where they will be well-informed and included throughout the entire lending process.
People who are part of the millennial and gen Z age groups are becoming more influential consumers as they accumulate wealth of their own. As such, banks and financial institutions must stay up to date on what these young individuals need in terms of their finances. The above mentioned trends should help point you in the right direction, but it also pays to be aware of trends that are specific in your own location or jurisdiction.
References:
https://blogs.oracle.com/financialservices/post/why-millennials,-gen-z-prefer-to-bank-like-boomers
https://www.oracle.com/a/ocom/docs/industries/financial-services/align-to-digital-native-lifestyle-brochure.pdf
https://www.oracle.com/industries/financial-services/banking/global-retail-banking-consumer-report/
https://www.oracle.com/webfolder/s/assets/microsite/digitalbank/report/index.html
https://www.forbes.com/sites/forbescommunicationscouncil/2021/02/03/how-millennials-and-gen-z-could-reinvent-the-banking-industry/?sh=669c0d534e14