SBI Hong Kong Branch: Address, Phone, Swift, Email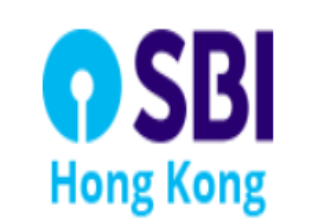 The history of State Bank of India dates back to 1921 with the merger of Bank of Madras and Bank of Calcutta to create Imperial Bank of India. Imperial Bank of India was renamed State Bank of India in 1956.
The assets managed by State Bank of India increased to total of $447 billion from $120 billion; after the merger with State Banks of Bikaner & Jaipur (SBBJ), State Bank of Travancore (SBT), State Bank of Patiala (SBP), State Bank of Hyderabad (SBH), State Bank of Mysore (SBM) and Bhartiya Mahila Bank; .
State Bank of India has 270,000 employees, 58,000 ATMs and 24,000 branches.
State Bank of India – Hong Kong
SBI has offices globally and its Hong Kong branch is in operation since 1978. And is a member of deposit protection scheme.
Official Website: https://hk.statebank/
SBI Hong Kong Address, Phone
Address: 15th Floor, Central Tower, 28, Queens Road, Central, Hong Kong.
Postal Address: GPO Box 10125, Central, Hong Kong.
Telephone: (852) 2597 1222
Fax: (852) 2868 1966
Email: [email protected]
SWIFT: SBINHKHH
Products / Services
State bank of India, Hong Kong branch offers various products/services for retail and wholesale customers. This includes –
(1) Commercial Banking: Term loans and project finance, correspondent banking, international banking
(2) Business Banking:
Import Trade Finance – Issuance of letter of credit, Import document collection, Buyers credit, Finance for capital goods imports to Indian corporates
Export Trade Finance – LC Advising Services, Confirmation of LCs, Export LC Negotiation, Bills Discounting, Transfer of LC facility, Issue of LC against LC (Back to back LC), Credit facilities against LOU/ Bank Guarantees
India China Trade Support – LC Advising, Negotiations, Bills Discounting Services, Issue of LCs, Issue of Back to Back LCs, Transfer of LCs
Treasury
(3) Personal Banking: Fixed deposits, savings account, current account, loans against term deposits, global remittances against personal and cashier's cheques.
(4) NRI Services: NRI Housing Term Loan, NRE Rupee accounts, Savings Bank, Current Accounts, Term Deposits, Special term Deposits, Non-Resident (ordinary) Accounts, Foreign Currency Non resident Accounts