Applying for a Business Loan Online in India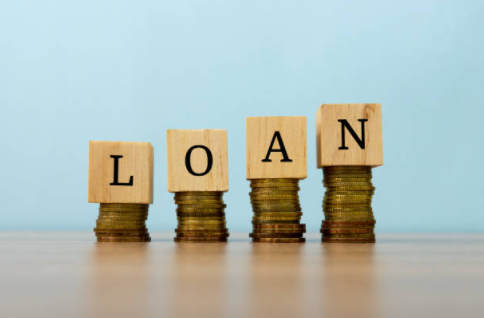 Whether it's to implement new business plans, purchase new equipment, or relocate to a new location, businesses require funds at every stage of their development. The amount of money needed varies depending on the company's size and specific requirements. A business capital loan can help in this situation. Many banks and financial institutions now offer online business loan applications, making it much easier to obtain a business loan in India. Gone are the days when getting a loan meant going through a lengthy process that could take several days. You can now get a business loan in India with the click of a button.
A business loan is a type of funding assistance provided to self-employed customers by banks and non-banking financial institutions to meet their monetary requirements. Individuals, MSMEs, business owners, entrepreneurs, and a variety of other entities can use it.
Before considering a business loan you must be privy to a plethora of information. Here's a small introduction guide to help you get through the lending process.
Types of Business Loan
Business loans are classified into two types: secured loans and unsecured loans. To obtain a secured loan, the borrower must deposit collateral/security with the lender. On the other hand, unsecured loans do not require the submission of any collateral or security to the bank, NBFC, or other lenders.
The majority of financial institutions offer unsecured business loans such as term loans, working capital loans, government loans, overdrafts, and so on. Secured loans are available from major banks in the form of Letters of Credit, Bill/Invoice Discounting, Equipment Finance, Machinery Loans, POS loans, and other products.
Things to consider before getting a business loan
Goals: Your company's vision and mission are as important to the lending institution as they are to you. Your lenders must be assured that the business loan will support the growth objectives of your business.

Loan amount: As a borrower, you must be certain of the amount of money that you will be borrowing. A business plan is essential in determining how much money is needed to achieve the business goals for which the loan is being sought.
Business planning: Putting your plans on paper helps you persuade a financial institution that you require business capital from. As part of the loan application process, a business plan, similar to a road map, is essential.
Schedule for repayment: Carefully consider the monthly EMIs that you will have to pay towards your loan repayment when applying for a new business loan, as you cannot afford any surprises. To get the exact amount of EMIs which you will need to pay, double-check your EMI calculations, factoring in interest rates and the total loan term.
Documentation: The documentation required will differ depending on whether the loan is secured or unsecured. The bare minimum for an unsecured loan are your KYC documents (Aadhar and PAN Card), the business's bank statement and other related documents. The documentation requirement will differ depending on the lender.
Factors that affect a business loan
Credit score: A credit score is a three-digit number between 300 and 900, demonstrating your creditworthiness to your lender. Lenders use your credit score to determine your dependability. If you have a good credit score, your business loan interest rate will be much lower. Most lenders consider a credit score of 750 or higher to be good. As a result, if you have a low credit score, your lender will consider you a high-risk customer and will either increase your loan interest rate or reject your loan application. Before applying for a business loan, always check your credit score.
Loan amount: The interest rate of a large business loan is lower than that of a small business loan. As a result, obtaining a large loan rather than a small one for your business is preferable because interest rates vary according to the loan amount sanctioned. Make sure to factor in all of your company's needs and requirements, such as labour, equipment, inventory, and other expenses.
Credit history: If you have a long and good credit history, your lender will view them as an indication of your creditworthiness and reliability, and offer you a loan on a low interest rate. Alternatively, if you have a poor credit history, your interest rates will be higher because you are considered a risky customer.
Relationship with the lender: Interest rates can be negotiated and lowered if you have a good and healthy existing relationship with the lender. Most lenders want to please their existing customers, and may lower your interest rates if you have a positive, long-term relationship with them.
Getting a business loan online
A small business can obtain a loan from either a traditional bank or a new-age lender. New-age lenders provide a variety of customized and easy business loans tailored to your specific needs, ensuring that you will get financial assistance as per your exact requirements.
Indifi is a technology platform that collects and analyses data about businesses from various sources to derive insights about their creditworthiness and past and current performance in their industry-specific context. With the help of multiple lender channels and personalized lending, you can get a business loan up to Rs 50 Lakh in under 24 hours, with minimal documentation, no collateral requirement and with greater chances of approval.