Close HDFC Car Loan in 3 Steps: Visit Bank, RTO & Insurer
The most important part in fulfilling your dream of owning your favorite car is – getting a car loan and closing the car loan as early as possible. There are multiple banks offering vehicle loan in India and HDFC bank is one of them. It offers various types of loans including car loan. Most borrowers think that paying last EMI means you are all done. There are steps involved which are equally important before car loan account status can be said to be completely CLOSED. The three steps for HDFC bank car loan closure are as follows. Each process is explained below in the article.
Visit HDFC bank and get No Due Certificate (NDC) or No Objection Certificate (NOC) and form 35.
Visit regional transport office (RTO) to remove and update the hypothecation in RC book.
Get hypothecation removed from the insurance company record.
Step-1 – Visit bank:
HDFC car loan can only be closed by personally visiting the bank. You cannot close it online or over phone. But before going to the bank for closing the car loan; you need to ask for the loan account balance statement. If there is any balance remaining, you will have to pay the due amount. If you opt for foreclosure, then you will have that amount along with prepayment charge, if any, and then close the account. You need to carry loan approval letter while visiting the bank. Once the bank verifies the loan account, they will grant approval for a closure. Post approval, they will issue you loan closure/termination letter i.e. NOC or NDC along with the RC copy and Form 35. This form is basically a notice of termination of the hypothecation agreement between the borrower and HDFC bank. Check out car loan for low income earners. NDC or NOC: It is the only legal proof that states borrower is free from obligation. Once loan is closed or terminated, it is actually the HDFC bank's responsibility to provide NDC or NOC to the borrower. Non-availability of this most important document can hinder in following ways:
In case of any loan related dispute with HDFC bank, you won't have any proof showing loan has been completely closed.
For any claim to be made to the insurance company, this document is required.
If your CIBIL record states that loan is still active, then NDC or NOC will come to your rescue.
You cannot sell the car against which loan was taken in the absence of this document.
Step-2: Visit RTO
Once all the formalities are done with the HDFC bank, you will have to visit regional transport office (RTO) where the said vehicle is registered and carry following documents:
NOC and/or closure letter issued by the bank.
Form 35
Photocopy of RC
Photograph
Receipt showing charges for hypothecation removal
Photocopy of vehicle insurance
When you take car loan from HDFC bank, the legal owner of the car owner becomes HDFC bank. But after closing the loan, you will have to remove bank's name and update your name on the car's registration certificate (RC). And RTO is the authority to do this. Once RTO verifies all the documents provided by the bank, they will provide a new RC book with hypothecation changed to the new vehicle owner i.e. YOU in this case. Once name is changed, the car finally becomes legally yours. Other option to get hypothecation updation is through agents. But this might incur additional costs but will save your time. Read more on how to get car loan if you are a CIBIL defaulter.
Step-3: Removal of hypothecation from the insurer:
Finally you will have to get hypothecation removed from the record of insurance company. For removal; car owner i.e. you in this case; will have to provide following documents for verification:
NOC or NDC
Form 35
RC copy bearing your name
Congratulations – the car is completely yours now. Now after a month, check CIBIL records and verify whether bank has updated the records of loan account as closed. If not, immediately ask bank to do so. Pending status in CIBIL record will create problem in getting any type of credit in the future.
Author Bio:
I am Nikesh Mehta, owner and writer of this site.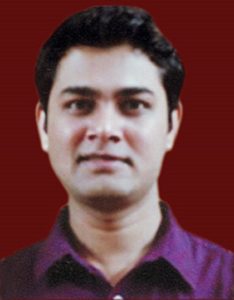 I'm an analytics and digital marketing professional and also love writing on finance and technology industry during my spare time. I've done online course in Financial Markets and Investment Strategy from Indian School of Business. I can be reached at [email protected] or LinkedIn profile.