6 Cover Letter Secrets to Increase Chances of Job Offer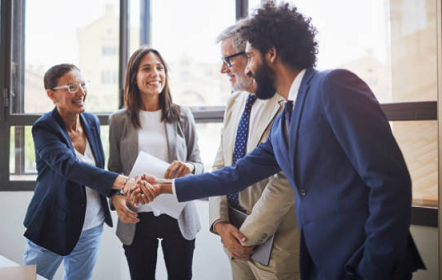 When writing a cover letter for a position, you need to forget about yourself and talk more about what the recruiting company is looking for.
Here are the 6 secrets every job applicant should keep in mind when writing a cover letter.
(1) It should be a 10 second letter
There are no formal rules for writing the ideal letter. Some people prefer organizing in 3 paragraphs:
The first should serve as an introduction
The second should communicate the essence of your message
Present your conclusion in the third one
Beyond these considerations, you have to put yourself in the position of the person who is going to read it among the hundreds of cover letter he/she receives every day. Remember, his/her time is precious. The recruiting manager or the manager, if he is leading the operation himself often makes a first reading diagonally, he wants to get an idea of who is applying in a few seconds. You will score a point, if you send a short letter. One of the best solution to make a powerful cover letter or resume is to hire a professional resume/cover letter writing services. However, if money is a constraint then the candidate may research for a free resume builder online (e.g. Adobe Express which lets you create impressive resume for free in minutes).
(2) 'You' not 'I'.
To generate interest, you must start your first sentence by "you" and not by "I". The "you" will challenge him and he will be inclined to continue reading. There is no point in telling him that you are applying for a job because you have the skills to do it. It's obvious, and everyone does it. It's the best way to lose his attention.
Ideally, you should write your cover letter with the word "I" banned. In this case, what matters is your reader's interest, his purpose, his concern, and especially not your professional fate, or you whom he does not know and may never know.
(3) Mention – What will company gain by hiring you
It is useless, if not boring your reader, to rehash your resume in your letter. He has your resume and, if you have written it effectively, he will use it. The cover letter should highlight your interest in the company, and especially the skills and talents you bring to the table.
It may as well highlight the requirements of the position to be filled and demonstrate the match between what he is looking for and what you are professionally.
Don't say good things about your CV, but all the good that this company will gain by recruiting you.
(4) Address the letter to an individual rather than to a company
Remember that you are talking to a person, more than to a company. You are talking to a woman or a man who represents her, and will be sensitive to the consideration you will show her.
Before you start writing your letter, find out who you are writing to, what their first and last names are, and the exact title of their position. Nothing could be easier today with the Internet, Google and social networks.
It goes without saying that you address an engineer and a psychologist, a human resources manager and a general manager or recruitment manager in different ways. What matters is to satisfy the recruiter's focus, meet his or her objective, and echo his or her sensibility. If, through the words you address to him, he guesses that you can be the beginning of a solution to the problem he has to solve.
(5) Write a personalized letter according to the company's culture
It goes without saying that you do not address a recruiter of a large group in the same way as you would a recruiter of a start up in new technologies. A company's culture determines the personality of the executive it recruits. And there is no point in forcing your nature. Based on what you know about a company's culture, decide on the form of your application.
If you feel attuned, you will easily convey information and a tone in your message that suggests that you are in tune with the culture of that company. To get to know the company culture, nothing is easier than conducting your survey on the internet. A direct and relaxed tone will fall flat in the eyes of the recruiter of a company with a conventional culture, while it will attract the young boss of a start-up.
The old saying that looks the same comes together. In this sense, your cover letter is your first act of integration into the company.
(6) ZERO mistakes
Beware of accents, punctuations, hyphens, agreements of the past participle with the verb to have… your cover letter is not an SMS. In the age of Google, which increasingly favors sites with rich and well-written editorial content, and Twitter, which locks you into 140 signs, the recruiter considers spelling as a selection criterion.
Beware, if you write your letter directly on your PC and send it by email, on a screen, especially if you are the author of the text, you do not see the mistakes.
Print it out and read it, you will immediately see what is wrong, or have it proofread by someone close to you. The mistake is unacceptable, especially for an executive, superior or manager.
A mistake shows a lack of seriousness, organization and respect for the language and the recipient. So reread carefully, imagine that you perfectly corresponded to the requirements of the position to be filled, it would be stupid to miss it just because of neglected writing.
The most important thing:
Don't speak well of your professionalism, but all the good that the company will gain from acquiring your skills by recruiting you.
---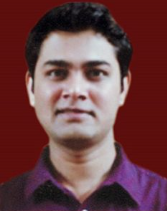 Hi, I am Nikesh Mehta, owner and writer of this site. I'm an analytics professional and also love writing on finance and related industry. I've done online course in Financial Markets and Investment Strategy from Indian School of Business. I can be reached at [email protected].