The Ultimate Guide to Becoming Self-Employed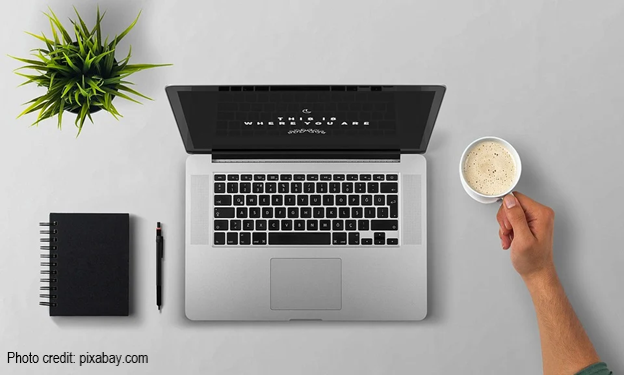 Being self-employed for some is the first step towards becoming their own boss. However, for others, it's the accessible option after being laid off due to businesses closing because of the pandemic. This decision offers unprecedented freedom and control, not to mention flexible working arrangements. However, the success or failure of the enterprise also largely depends on you.
Whether by choice or by chance, taking on this new journey can greatly work in your favor with enough direction and preparation. To get you started, here's your ultimate guide to becoming self-employed.
Defining being Self-Employed
According to the Internal Revenue Service (IRS), you are technically self-employed if you meet any of the following conditions:
You have a business or a trade as an independent contractor or a sole proprietor.
You are a part of a partnership carrying on a business or a trade.
You conduct business for yourself such as a part-time business
As a self-employed individual, you will be required to file your own annual return and pay the quarterly estimated tax whenever applicable. This includes the self-employment tax, which covers the security and Medicare tax, together with the income tax. You will also need to purchase, apply, and pay for your own health insurance and other benefits that would otherwise be offered by an employer.
Self-employment covers a lot of possible careers–from running to your own enterprise making or selling stuff, or lending your skills such as writing, creating designs, or consulting–although the above criteria could help narrow the definition down, at least as far as taxation is concerned.
What makes it accessible to almost everyone is that you can do something you like or something you're skilled at. Whether you write, draw, cook, sew, sculpt, or paint, there's an opportunity to turn a profit. Additionally, there are a lot of online platforms that connect talents to potential employers such as Toptal, Upwork, or Freelancer.com.
Considerations before making the shift
Before making the jump, there are a few considerations you must make. Going into self-employment could provide you with benefits or could put you at an unfortunate position in the long run. As you ponder whether this is for you, here are additional considerations you can make before getting self-employed.
Financial stability
One risk that comes with the decision is the financial burden. First, opening up a business will require you to register, get a license or certification, or even put investments for location and equipment depending on your chosen trade. This risk is even amplified once you start hiring people to work for you. Your skills and decisions will steer the company toward prosperity or ruin.
Take note that going self-employed isn't necessarily black and white: there are people who still keep their day jobs as a common-law employee while pursuing a self-employment gig as a part time job. Additionally, you can consider your access to alternative financing options if you feel like there will be financial roadblocks along the way.
Skills and knowledge
Whether you're an employee or a self-employed professional, the lack of relevant skills and knowledge spells is a bad precedent for any project. It is imperative for you to know what you're planning to enter if you plan to be self-employed–what you'll be doing, who your target market is going to be and how you'll connect with them, as well as projections on income for the foreseeable future.
If your planned self-employment career is somehow connected to your previous work, then you can use it to build your portfolio. Another thing to remember, if you're passionate about something, you can make up for the lack of skills or knowledge with training and practice–online courses and tutorial videos for almost anything are now available on the internet.
Starting your self-employment journey
Now that you've made the decision to embark on your self-employment journey, here's how you can prepare better and make sure that you have all you need as you transition into becoming your own boss.
Explore the possibilities and prepare for it
If you're looking to lend your expertise as a freelancer, you might want to start looking for online platforms and how they work. For example, Toptal is a freelancing platform that offers organizations and clients the top 3% of the professionals in their respective fields. Although it has some of the best salary packages and rates available, it is also notoriously difficult to get in thanks to its strict screening process.
Meanwhile, if you're looking to start your own business, you might need a specific tool or equipment. Clay potters need a turning wheel while prospective riders for online food delivery platforms need a vehicle and a smartphone to take orders and deliver them. Assess what you need and if funding is a problem, you can always turn to instant funding platforms like Giggle Finance. This financing company particularly focuses on members of the gig economy–independent contractors, freelancers, and consultants.
Turn your vision into reality
To push yourself further into committing to the self-employment decision you made, take steps to turn it into reality. For freelancers, you can start looking for clients through the online freelancing platforms you've chosen. If you already have a portfolio, then you can apply as an experienced professional. However, if you're just starting, it might be difficult to find clients that accept entry-level workers with no record of published or commissioned works.
For businesses, it starts with having everything you'll need–from capital assets like vehicles, equipment, or location to inventory and even your marketing tools such as social media pages or flyers–and start working.
More importantly, as a self-employed individual, you must be registered. There are a variety of permits and licenses needed to operate. Business permits, registrations, certificates, and an employer identification number (EIN) with the IRS are all mandated by law. While some freelancers prefer to skip this process and do their business under the radar of the government, remember the risks that come with it–including hefty fines for operating without a permit and not filing the proper taxes.
Conclusion
Regardless of whether you've decided to be your own boss or you're looking for a means to make ends meet, self-employment is always a viable and accessible option thanks to the advancements in technology. However, remember that the right mindset and preparation already gives you an advantage over other newcomers to the rapidly growing gig economy.
(This article is written by SMB Compass, a business financing company)