Apple Credit Card: Hits and Misses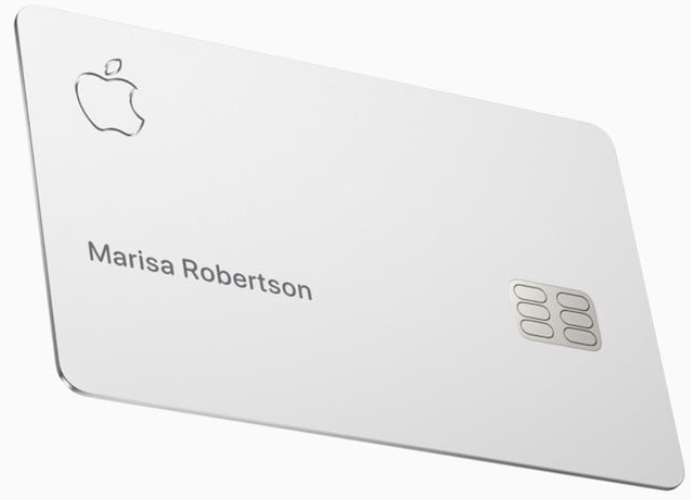 Apple's foray into personal finance has been through a titanium bank credit card, with a simple and minimalist design, and a white color that does not have the characteristic 16-digit card numbering.
Really, what Apple wants is for card users to pay for its products through its 'Apple Pay' payment system through its company's devices, i.e. through their iPhone or Apple Watch.
But what are the hits and misses has Apple made when creating its credit card?
Apple's credit card is virtual and aims for transparency
In the case of Apple's credit card, hardware is almost irrelevant. Apple encourages its users not to use the hardware, as it returns only 1% of purchases made with the card. And with its payment system 'Apple Pay' returns 2%. And if they are products of your company 3%, including payments made in its mobile application 'App Store'.
The process of use is quite simple, since only an iPhone or Apple Watch is needed. That is, in a few minutes users can make their purchase in any store that accepts payments through contactless. Therefore, there is no need to have a physical credit card.
Apple Credit Card vs Other
What differentiates the Apple credit card from others is the software used, which in this case is the mobile application 'Wallet'. This is where payments are made and accumulated, and where Apple brings the added value of transparency to personal finances.
Among the main features of the Apple credit card is the way in which the credit is displayed. That is, if the card user pays $500 but next month pays $200, the 'Wallet' application will make the calculation of interest depending on whether the remaining amount is paid in one or more installments.
By simply putting the fingerprint or putting the face for facial recognition, the payment term is lengthened or the alerts go from green to red depending on the interest payment is increasing.
Plus Points in Apple Card
(1) Less Interest – Apple bets that the credit card has a high level of transparency and that, unlike banks, which make money when monthly payments are reduced and charge a lot of interest, Apple tries to make its users pay less interest for the use of their credit card.
(2) Spend Categorization – Purchases made can be labeled by different colors within the 'Wallet', a feature shared with personal finance mobile applications, which facilitates identification by category.
(3) Daily Credit in the Card – Another feature offered by the Apple credit card is the so-called daily credit. The Apple Credit Card calculates the daily return for each payment made and puts it on the user's account. That is, each refund appears with a gray warning icon.
(4) Privacy – On the issue of privacy, Apple has established a procedure that cannot see the purchases made by each user or the credit of each user. But here its partner, Goldman Sachs, needs to know this information to manage the credit account of the user of the Apple Card. But it has pledged not to use this data for commercial purposes or share it with third parties.
Apple will earn its revenue through user acquisition and hardware sales, not advertising, so it can prioritize privacy and trust.
Apple's mistakes in creating the Apple Card
(1) No Rewards – Although Apple thinks it has revolutionized the traditional credit card, surely what it has done has not been enough. The refunds for each purchase can be considered insufficient in the eyes of users.
Apple does not charge annual fees and does not penalize for late payments, but neither is it rewarding users for signing up as credit card users.
In other words, without the Apple brand and the use of powerful software, the incentives are useless, given that the main reason for users to switch cards is to have a better points program.
Apple has conducted surveys of the target audience (18 to 29 years old) and think that the return of 3% of payments through the mobile application 'App Store' is enough. In addition, they are going to include services from companies like Uber and Lyft, and other Apple functionalities such as iCloud, video games and movies.
The idea is that if the iPhone user gets all these benefits for his purchases, the latest model of its competitors (Samsung) will seem less attractive. Therefore, for Apple it is a very beneficial move, i.e., the more users are using the credit card, the more users will be paying through their cell phones connected to Apple products.
(2) White color will get dirty: Another mistake, is the care that the credit card must have, since leather and denim can discolor it. That is, the Apple credit card needs certain care so that it does not deteriorate. If it gets dirty, Apple recommends rubbing it gently with a damp microfiber cloth.
Author Bio:
I am Nikesh Mehta, owner and writer of this site.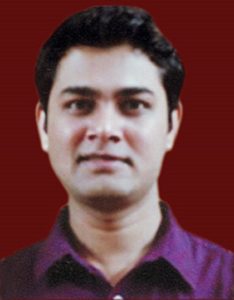 I'm an analytics and digital marketing professional and also love writing on finance and technology industry during my spare time. I've done online course in Financial Markets and Investment Strategy from Indian School of Business. I can be reached at [email protected] or LinkedIn profile.