Business Credit Card: Benefits & Tips before Applying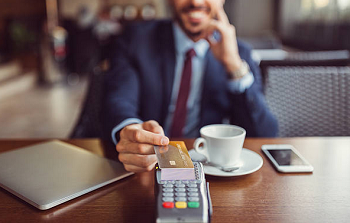 Personal and business finance should always be managed separately. However many business owners especially small business owners use personal credit card typically used for buying groceries, entertainment, medical services, appliances for business expenses.
But what they don't realize is that, by using personal credit card to cover business expenses such as paying suppliers, buying supplies and even employee salaries), they run the risk of getting into complicated financial situations.
For example: They won't be able to use personal credit card for medical emergency, because its credit limit was utilized for buying stuffs for the company.
So if you have a SME, remember that financial commitments will arise at all times. And when the business is growing, the time has come for you to apply for a business credit card.
However, choosing a credit card as a financing tool can be difficult if you don't know its advantages. To give you a clear perspective, we list below the main benefits of business credit cards and how they can help to grow the business.
Advantages of Business Credit Cards
Business credit cards are a reliable source of capital because they offer a revolving line of credit, with a limit generally higher than personal credit card.
Allows you to build a credit history: One of the reasons a loan application is rejected is the lack of a credit score. This score is calculated by evaluating the financial background of the business, such as outstanding debts and timely payments. These and other factors make up the credit history. One of the simplest ways to establish a positive credit history is to use a business credit card. This history will allow you to get access to bank loans and other types of credit in the future.
This type of financing is easy to access: Applying for a business credit card is easier than applying for a bank loan. There's no need to submit multiple documents, such as financial statements or a detailed business plan.
Rewards: Using corporate credit cards brings rewards, which you can utilize for the business needs. For example, if you travel by plane you often earn miles, get better hotel rooms and discounts when you rent a car. Other benefits include fuel rebates and returns of up to 5% on purchases made at merchants authorized by the card provider.
Help Organize Expenses: Business credit cards offer statement of account every month, which helps to keep track of all the business expenses.
Less Risk: This method of financing is considerably less risky than a bank loan. To get business credit card you do not have to provide valuable assets as collateral.
You get a high credit limit: Generally, these business cards have higher credit limits than personal cards, which means you can invest more into the business. Plus, as long as you pay debts on time, credit will be available instantly.
Related Post: How to evaluate whether credit is profitable for the business
Key points to remember before applying for a business card:
Business credit cards are, in many cases, the only financing option available to small businesses. Before applying for one, evaluate the different alternatives available in the market, compare the benefits, interest rates and grace periods. Also, don't forget to read the fine print of the contract. And when you get the card, make all payments on time.
Understanding all the possibilities of this form of credit and the risks involved in using it can make the difference between a successful business and one with troubled financials.
But, at the same time, a credit card can become a problem for the company's growth, if it is used buy products or services that the owner is unable to repay. Remember debt can affect your ability to pay employee salaries or continue operations.
You should also be careful not to use this line of credit to cover your personal or family expenses.
It will also facilitate the accounting operation. With good management, you can build a credit history which can help in the future when applying for business loan for its expansion.
Things to remember
If you want to use a business card, first commitment should be to separate personal finances from the business and managed independently. And your conviction must be firm i.e. not to use the company's income to pay for vacations, and not to take money from a tuition fee to pay employee's salary.
When a company is in its early stage of development, these cards are not the best idea. It's better to turn to other sources of funding, such as finding a family member or friend who wants to invest in the business, or turn to a government's programs that support SMEs.