Canara Bank: Credit Card, Loan for Low Income (Rs 8,333) Earners
Amongst many banks owned by Indian government, Canara Bank is one of them. The bank has been in existence for over 100 years and was founded in the year 1906. They have various financial products catered to the common people such as personal loan, vehicle loan, credit card, etc. However there is often a myth that financial products are targeted for high to medium ranged income earners. Of course, the primary target of any bank is such category of individuals only due to their high repayment capacity since the income is good. But this does not mean that poor earners are not eligible for much needed financial products especially personal loan. In fact, these categories of individuals are in need of money more. And products such as credit card and personal loan are the only solution to their problem. Canara bank has many retail products having a very low income eligibility criteria.
Listed in the table below are the credit cards and personal loan from Canara Bank along with their minimum income criteria.
| Sr. No | Credit Card Name | Minimum Annual Income Required (in Rs.) | Equivalent Minimum Monthly Income (in Rs.) |
| --- | --- | --- | --- |
| 1 | Canara Visa Classic | 1,00,000 | 8,333 |
| 2 | Canara MasterCard Standard | 1,00,000 | 8,333 |
| 3 | Canara Global Gold | 2,00,000 | 16,667 |
| Sr. No | Name of Loan Product | Purpose | Minimum Net Take Home Salary (Monthly) after installment |
| --- | --- | --- | --- |
| 1 | Budget | Personal or domestic need | 10,000 |
| 2 | Pension - General Public | Medical expenses and other genuine personal needs | Must be a pension drawer from Canara Bank |
| 3 | Teachers Loan | Personal or domestic need | 10,000 |
| 4 | Swarna Loan (Gold Loan) | Medical expenses and any other contigency | Depends on the value and quality of the gold ornaments |
| 5 | Canara Cash | Instant Cash | Depends on the value of the shares |
| 6 | Consumer Loan | Purchase of consumer durable items | 6,000 |
| 7 | Home Improvement | Furnish house/flat | 2,000 |
| 8 | Home Improvement | Furnish house/flat | Minimum annual income of Rs. 50,000 (for self employed i.e. non-salaried) |
There are many benefits of owning a credit card as follows:
Helps in building credit history especially for the beginners. In fact, credit card and loan are the only options to build credit history. Debit card or a normal bank account will never help in building a credit history. Not having a credit history has its own negatives. Most importantly, a person with no credit score has higher chance of credit application rejection. This is because, lender has no way to evaluate credit worthiness of such applicants.
A good credit score further helps in getting loan at a lower interest or increase credit limit in the future at no extra charge.
Convenience offered by cards are many since it is accepted by most of the merchants today.
Rewards and cash backs received help in saving money.
They come with high level of security which is not possible in case of cash.
Many cards come with insurance as well. Although there are insurance for low income earners in India, having additional insurance does no harm and that too with no premium to be paid.
There is a 20 days (or more) grace period offered to make the repayment. So especially poor salaried or self-employed individuals have sufficient time to make repayment.
But remember that income (high or low) is just one of the factor (but the most important one) taken into consideration by the lenders. Even if your income meets the eligibility criteria, there is always a possibility of credit application rejection either because of poor or no credit score, insufficient or
fake documentation such as salary slip
or IT return, company where you work for, city you live in, and so on. It's upto the bank to decide whether credit card or personal loan application should be approved or denied.
Despite of carrying highest interest rate (but less than a credit card) since it is mostly a unsecured loan, personal loan also has many benefits as follows:
Is the second option to meet emergency money requirement after the credit card. Of course you can ask your friends/relatives for money at the time of need. But if all options fail, personal loan is the only solution left.
Money is disbursed in a speedy manner.
Can be used for almost any purpose such as medical expenses, house improvement, buying a vehicle and so on.
As mentioned above, helps in building credit score.
There is no mandatory requirement of collateral. Although you can also get a secured personal loan by pledging property, shares, gold, LIC policy, mutual fund and few others. This type of secured personal loan has low interest rate compared to traditional loan.
Very minimal documents are required compared to other types of loan e.g. home loan.
Irrespective of the credit taken, make a habit of making complete payment before the due date. Never utilize your credit limit fully, and use it wisely and do not let lender know that you are credit hungry.
Author Bio:
Hi, I am Nikesh Mehta owner and writer of this site.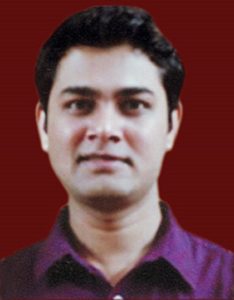 I'm an analytics professional and also love writing on finance and related industry. I've done online course in Financial Markets and Investment Strategy from Indian School of Business.
I can be reached at [email protected]. You may also visit my LinkedIn profile.