Credit Card for Housewives in India: How to Get, Benefits, Documents
Housewives are the best managers of finances be it buying grocery, household products etc. They know small savings today will benefit their family in the long run. Although they are not earning member of the family, there are 2 ways housewives in India can get a credit card as follows:
Add-on card
Against fixed deposit
Add-On Card: If someone from the family is having a credit card on his/her name then they can apply and get credit card for homemaker. However the condition is that the card holder should have good credit score and no history of defaulting the card payment. Even a single non-payment can result in card getting denied which in future can affect his own likelihood of getting a loan or a new card.
Against Fixed Deposit: For this option, housewife should have fixed deposit account on her name. Banks would then offer credit card which will carry a card limit which is normally 80% of the fixed deposit amount. So higher the deposit amount higher would be the card limit.
Credit card for self employed housewives with low income
Many home makers in India earn decent income by working as LIC agent, tiffin services and others. For such housewives with low annual income, many banks offer cards. Here are the few banks offering cards to self employed low income earners in India with minimum annual income required:
Bank of India: Rs. 75,000
ICICI (HPCL Credit Card)/HSBC (classic credit card): Rs. 1,44,000
HDFC (Gold and Silver): Rs. 1,50,000
Axis bank (gold card): Rs. 1,80,000
Benefits of credit card for housewives:
Credit card for housewives can help herself or family in many ways. And the biggest benefit of all is that she can start building her credit history which can help in getting loan/credit card in the future. In addition to this, day to day shopping done using credit card can earn her reward point/cash back which further adds to the savings.
Documents required
Normally every bank will request to submit ID and address proof as follows:
Valid ID proof (any one): Few of the documents required are – PAN card, passport, voter card, ration card, passbook with photo
Valid address proof (any one): Passport, driving license, telephone/gas/water/electricity bill, bank account statement
In case of add-on card, banks will also ask a copy of primary card holder's credit card
Important credit card usage tips
Once homemaker gets a card for the first time, make sure to spend smartly and pay monthly bills before the due date.
Avoid cash withdrawal at ATM as they carry charge
Author Bio:
Hi, I am Nikesh Mehta owner and writer of this site.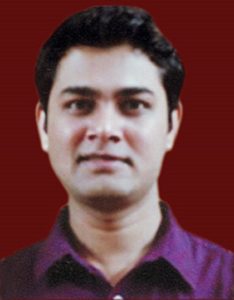 I'm an analytics professional and also love writing on finance and related industry. I've done online course in Financial Markets and Investment Strategy from Indian School of Business.
I can be reached at [email protected]. You may also visit my LinkedIn profile.