2022 – How to Get Credit Card for Low Income Earners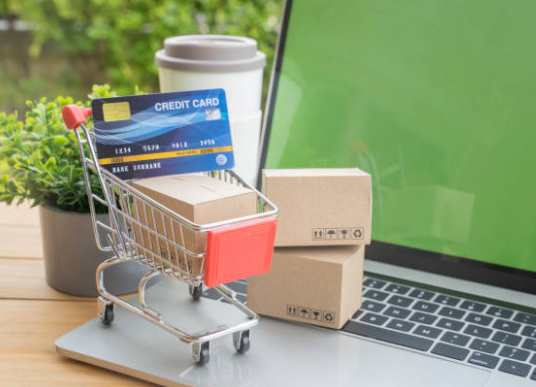 For those, who are planning to apply for a credit card in 2022; one of the very first steps to get a credit card approved is to prove minimum income requirement. Each bank or financial institution sets the minimum income required depending on the type of plastic you apply for.
So what is the minimum income/salary required for credit card approval?
While each bank has different cards for different categories of individuals; the net salary required is Rs. 15,000 per month.
Financial institutions have created a hierarchy of products based on the color of precious metals such as classic, gold, platinum and premium to distinguish them. They are better known in the market because the higher the value of the metal, the higher the benefits, and therefore higher the annual charges.
Low-cost credit cards seek to attract customers who wish to pay less interest and commissions, even if they sacrifice benefits. Meanwhile, credit cards with rewards are those that provide specific additional benefits such as traveler's miles or points that can be exchanged for products at participating merchants.
While college-type cards are aimed at those who are looking for their first card but do not have a formal job or are just entering the job market.
For example, the gold or platinum cards are the ones that require proving higher incomes, given the benefits program they include, as well as the credit lines being granted.
However, for those who are not looking for luxury products, nor do they want to commit to an expensive credit card, or do not have much income, there are other credit options as follows:
YES Bank Prosperity Reward Plus Credit Card
Renewal Fee: Rs. 499
Joining Fee: Rs. 499
SBI Tata Titanium Credit Card
Renewal Fee: Rs. 499
Joining Fee: NIL
SimplyCLICK SBI Card
Renewal Fee: Rs. 499 (from 2nd year onwards)
Joining Fee: Rs. 499
SimplySAVE SBI Card
Renewal Fee: Rs. 499 (from 2nd year onwards)
Joining Fee: Rs. 499
HDFC Bharat CashBack Card
Renewal Fee: Rs. 500 (from 2nd year onwards)
Joining Fee: Rs. 500
HDFC Freedom Card
Renewal Fee: Rs. 500 (from 2nd year onwards)
Joining Fee: Rs. 500
How to apply for a credit card if your income is low?
If your verifiable income is less than the minimum required, but you are interested in getting into the world of credit, or you need an easy credit card to help you build, repair or maintain your credit history, here are some options:
(1) Apply for cards for low income earners
Many financial institutions had credit cards for poor earners in 2022. You can check the list here.
(2) Take out a departmental card
These are special credit cards for purchases (on credit) at certain department stores, i.e., they also offer exclusive discounts at the issuing store.
Three important advantages of these cards are:
1) You can buy discounted items in stores that have an agreement with the financial institutions.
2) They are processed quickly and with low income. These cards typically do not charge any type of annual fee; and
3) With some departmental cards for poor income earners, you can also withdraw money from ATMs.
(3) Get add-on card
Additional credit cards, i.e., "extra" plastics that derive from the credit card of someone who serves as the cardholder, are relatively easy to obtain, and are almost always free for the owner.
Ask if your relatives or trusted friends are cardholders with the benefit of additional cards at no cost and ask them to arrange one for you. You must be very responsible with the use of this plastic, since additional cards have the power to access the credit line of the account holder.
Check out: Supplemental card risks
(4) Ask for a low requirements credit card
There are many financial institutions that offer a basic credit card that also does not charge an annual fee. These basic cards usually have flexible requirements, especially in the minimum income required.
But with these benefits come with condition. E.g. To get no annual fee credit card for life, you have to use it at least once a month.
In addition, depending on the income earned, whether weekly, biweekly or monthly, the bank or financial institution determines what type of plastic you could be approved for, so you have access to the credit card that best suits your needs and lifestyle.
Income = Ability to Pay
In order to know the payment capacity of each applicant, the banking institution makes an estimate based on the income reported at the time of receiving the client's information.
The card will have a credit line equivalent to a lower percentage of that amount, so that there is no high risk of defaulting on payments at the time of use. Therefore, in order to apply for a specific plastic card, you must prove that you have sufficient income to obtain the financing.
If you do not have the payment capacity for a credit card, the institution could consider that it is too risky to offer you this financial service and therefore, not accept your application.
People must meet certain requirements in terms of income and credit experience. It is not the case that a person who has access to a classic loan can obtain a platinum loan.
A person with higher income has access to better credit offers and is offered a better rate, since it implies less risk for the bank.
Check your income
To prove income, financial institutions request different documents such as payroll receipts, a letter of proof of income or pay stubs.
If you are a salaried person, it will be enough to request the most recent pay slip to prove your fixed income. On the other hand, if you are a self-employed person, it will depend on each bank, since they may ask for savings account statements, payment receipts, and tax receipts.
Author Bio:
I am Nikesh Mehta, owner and writer of this site.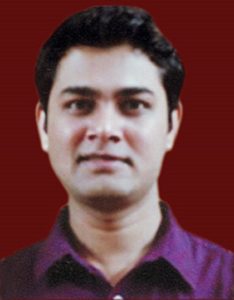 I'm an analytics and digital marketing professional and also love writing on finance and technology industry during my spare time. I've done online course in Financial Markets and Investment Strategy from Indian School of Business. I can be reached at [email protected] or LinkedIn profile.