4 EXCLUSIVE Credit Cards for Medical Expenses & When to Use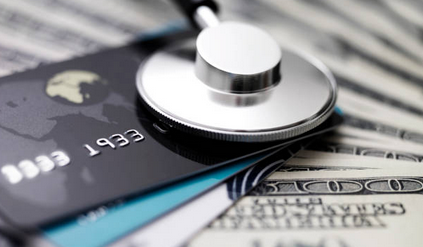 Medical credit cards can only be used to pay for medical expenses. Most dentists, eye doctors, audiologists, plastic surgeons and veterinarians offer this type of financing.
"When you use a medical credit card, you put your doctor, dentist or other medical bills on a credit card just like you would if you were buying anything else with a credit card.
When you pay a medical bill with the card, the bank or credit company sends the money to the doctor and you will then have to pay the amount to the financial institution listed on the statement.
Before accepting a medical credit card, you should review the interest and fees on the card so you don't get into unnecessary debt. You should also know that if you cannot pay your medical bills you may be eligible for "charitable" help from the hospital.
List of Healthcare Credit Cards
There are three exclusive credit cards for medical bill payments in the United States, as listed below:
(1) Wells Fargo Health Advantage
This card is offered based on credit approval and can be used for Audiology, Dental, Veterinary and Vision care treatment or related procedures. Few of the treatments this card can be used for are:
Cosmetic dentistry
Endodontics
Oral Surgery
Orthodontics
Eye surgery which includes LASIK, refractive and cataract surgery
You can apply for this card on the Wells Fargo website or hospitals/clinics where this card is accepted such as Park Dental, The Dental Specialists and others.
(2) CareCredit
Healthcare credit card, CareCredit, is designed to cover medical costs, cosmetic surgeries, dental expenses, pay for medicines, veterinarians, eye surgeries and others. The card offered based on the credit score can be used at over 200,000 offices and hospitals in the United States. However, the interest on this card can be quite high compared to regular credit cards.
Most patients who have this card are charged an interest rate of 26.99%. However, you will not have to pay interest, if you pay your account balance within 6, 12 or 24 months.
(3) Advance Care Card
Advance Care Card is a credit card that helps to cover medical expenses such as the costs of visits to the chiropractor, dentist, surgeries, hormone therapy, psychiatrist, etc.
The card does not charge late fees and you can add a co-signer to increase your chances of being accepted into the program. On the other hand, by obtaining this credit card you could receive 6 to 12 months without interest.
(4) AccessOne Med Card
The biggest benefit of this card is that it does not require a credit check nor does it report the repayment history to the bureaus and the approval chances are very high. So this makes it a perfect fit of individuals with not-so-good credit history.
However, an individual cannot build or improve credit history since the transaction history is not reported to the bureaus. Morever the card is acceptable only at selected medical centers.
Points to remember when using credit card for medical expenses
Before using credit card for medical bills payment check out the coverage offered by health insurance provider.
Check what procedures or treatments are covered by the card.
Check whether the card is acceptable in the healthcare facility you are visiting for the treatment. Since these cards are exclusively for medical treatments and their bill payments, they are not acceptable in all facilities.
Use the card only when you think, repayment will be done on-time and fully in order to avoid paying high interest on the unpaid dues. Else you may end up in the never ending cycle of debt.
Always prefer paying through check over a credit card.
Author Bio:
Hi, I am Nikesh Mehta owner and writer of this site.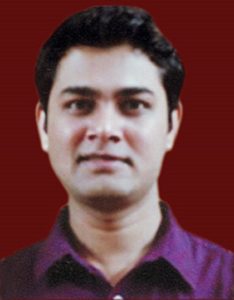 I'm an analytics professional and also love writing on finance and related industry. I've done online course in Financial Markets and Investment Strategy from Indian School of Business.
I can be reached at [email protected]. You may also visit my LinkedIn profile.