No Income Needed for HDFC Regalia Add-On Credit Card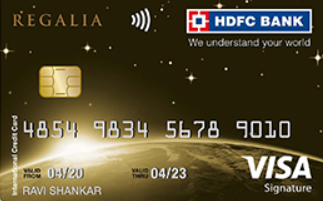 Add-on credit card for free is a card service offered by many of the banks in India and HDFC bank is one of the them which offers add-on card against their card – Regalia credit card; being considered as a luxury card. Through this card, a primary card holder of a credit line is allowed to acquire additional cards without any charges.
HDFC bank regalia add-on credit card is an extension of the main credit card. Add-on cards are considered to be easiest cards to get for no income earners. Both the cards (supplementary and primary) share the credit line. Therefore, the transactions made using the add-on card and the primary card will affect the same credit line. The primary cardholder can have a ceiling on the expenses made on the other card.
The users of the additional card have some restrictions. For example, they cannot request a credit increase or authorize purchases outside the limit established by the cardholder.
It is the best way to protect your loved ones without having to be present and keep control by assigning a credit limit for each of them. Primary card holder can also review all the transactions made using supplementary card either through HDFC bank website or mobile app or through the monthly card statement.
What is the income required for HDFC Bank regalia credit card?
There is no income required for the add-on card holder. So primary card holder's dependents who are not earning any money can easily get the card such as retired parents, spouses at home, college going students, and others.
Who can primary regalia card holder give an additional credit card to?
They can grant additional cards to anyone over 18 years of age, even if they are not your immediate family members. It is an extension of your own credit line, so you are responsible for its use.
Does the supplementary regalia card holder get an extra credit line?
No, the cardholder card and its additional cards share the same credit line.
What are the benefits of HDFC bank regalia add-on cards?
The most important thing about granting an additional card to your loved ones is that you are giving them the freedom to make purchases of goods and services without you having to be present. This card is highly recommended for the individuals who frequently travel domestically/internationally or make online or instore shopping, dine at hotels and more. 
The major benefit comes through the rewards points earned. The card holder earns 4 reward points per Rs.150 spends.
Secondary card holder can also enjoy your card's promotions and discounts on concerts, restaurants, entertainment and more!
Do the additional cards have their own rewards program?
No, purchases made with additional cards accumulate rewards for the cardholder's credit card.
Does HDFC bank regalia add-on cards help build credit history?
No, since they are an extension of the same line of credit as the main card, these cards do not generate credit history for the additional cardholders. However, if the payments are not made on time, the credit history of the primary card holder will definitely get affected.
Is there any fuel surcharge waiver?
There is a 1% fuel surcharge waiver at all fuel stations across India (on minimum transaction of ₹400 and maximum transaction of ₹5000).
When to apply for HDFC Bank Regalia Credit Card?
If you are a frequent traveler (domestic or internationally) and travel abroad often and want to avail lounge access facility at the airport
If credit card is your most preferred mode of payment
If you are a food lover and dine out frequently
Ready to shell out Rs.2,500 annual fee
Want to milestone benefits by spending Rs. 5 Lac to Rs. 8 Lac every year
If the answer to the above questions is YES; then HDFC bank regalia credit card is highly recommended including an add-on card.
Author Bio:
I am Nikesh Mehta, owner and writer of this site.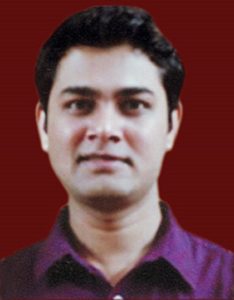 I'm an analytics and digital marketing professional and also love writing on finance and technology industry during my spare time. I've done online course in Financial Markets and Investment Strategy from Indian School of Business. I can be reached at [email protected] or LinkedIn profile.