ICICI Bank Credit Card for Low Income Earners & Income Required
ICICI Bank is India's leading private sector bank and offers various services and products including credit card. Also known as plastic card or plastic money, it is alternate solution to cash or cheque which lets users to make payment to various merchants using the credit offered by the issuing bank. That is nothing goes from the user's pocket at the time of use. User gets interest free period to make the due payments back to the bank along with an option to pay only the minimum balance every month. And this is what attracts the users, as they get free money to use for a fixed time interval along with various benefits as mentioned below. And most importantly after demonetization, the usage of credit card has increased significantly along with the new users. ICICI offers wide varieties of credit cards for different purposes such as:
Fuel
Travel
Lifestyle or shopping
Dining and others
However irrespective of the bank, there is minimum income criteria for the card application to get approved. All the categories of the card from the bank has varying annual income required. For any bank, poor income earners are not considered credit worthy because of repayment capacity. Still, there are banks offering credit cards for low income earners but with a lower credit limit. And ICICI is one such bank offering cards for low salaried or self employed individuals. Here's the table showing credit card for low income earners from ICICI bank:
| Sr. No | ICICI Bank Credit Card Name | Minimum Annual Income Required in INR | Equivalent Minimum Monthly Income in INR |
| --- | --- | --- | --- |
| 1 | Platinum Chip | 2,50,000 | 20,833 |
| 2 | Coral | 5,00,000 | 41,666 |
| 3 | Jet Coral | 5,00,000 | 41,666 |
| 4 | Ferrari Platinum | 5,00,000 | 41,666 |
| 5 | Rubyx | 10,00,000 | 83,333 |
| 6 | Sapphiro | 15,00,000 | 1,25,000 |
| 7 | Ferrari Signature | 15,00,000 | 1,25,000 |
| 8 | Jet Sapphiro | 15,00,000 | 1,25,000 |
| 9 | Jet Rubyx | 10,00,000 | 83,333 |
| 10 | Instant Platinum (Card Against Fixed Deposit) | 20,000 (FD amount required) | |
| 11 | Coral (Against Fixed Deposit) | 20,000 (FD amount required) | |
The table also displays cards against fixed deposit (Instant Platinum and Coral), which is another recommended option for poor income earners to get a card.
Note
– Card approval is at the sole discretion of the bank. There are many other credit cards offered by ICICI Bank but income requirement could not be obtained. You may visit their website for more details.
Benefits of cards against FD:
No income criteria, so no income related documents required such as monthly salary slip or income tax return proof. All you need is FD account with ICICI bank with the above mentioned minimum amount. Higher the FD amount, higher would be the credit limit.
Minimum documentation. Since the bank already has most of the details of the account holder.
No credit history is checked, and others.
So the best credit card for low income earning individuals from ICICI bank are Instant Platinum and Coral. i.e.
cards against FD
. You can also check list of all
banks offering cards to poor earners
along with the income requirement.
Benefits of ICICI Bank Credit Card
Depending on the card taken, consumers get following benefits:
Discounts on online or in-store shopping, eating out, watching movies and more
Fuel surcharge waiver
Discounts at petrol pumps
Free air miles
Discounts on base fare while booking tickets online through the partner airline's website
Airport lounge access (domestic / international)
Excess baggage allowance
Cashbacks
Reward points
Payback points
Complimentary movie tickets
Eligibility criteria:
In order to get credit card from ICICI, the applicant should meet following criteria in addition to the income, as mentioned in the above table:
Should be 18 years of age
Must have a good credit score
ID and Address proof
Latest salary slips (3 months)
Bank statement and income tax return statement, in case applicant is self employed
Business presence proof, if applicant is self employed businessmen
Different charges:
With features and benefits comes various charges as follows:
Joining and annual fee
Processing fee
Late payment
Cheque bounce and others
Loss of card
Always remember to make use of credit card honestly. Meaning, do not cross the credit limit, pay all your monthly payments before the due date and fully. This will help in achieving a good credit history which in turn will help in getting any type of credit in the future without much pain.
Author Bio:
Hi, I am Nikesh Mehta owner and writer of this site.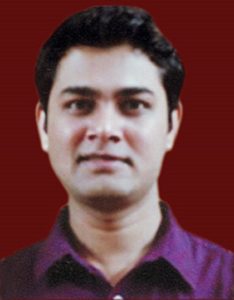 I'm an analytics professional and also love writing on finance and related industry. I've done online course in Financial Markets and Investment Strategy from Indian School of Business.
I can be reached at [email protected]. You may also visit my LinkedIn profile.