Easily Get Credit Card, No Income: Kotak Aqua Gold Add-On Card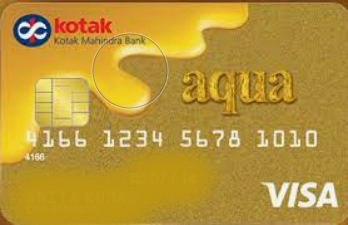 There are many banks offer you add-on credit cards (also called as supplementary card) at no cost, no annuity, with the same privileges. And these cards are considered to be the most easier to get cards in India.
But do you know which bank credit card is easy to get in India?
Amongst many banks that offer credit card easily; Kotak Bank is one of them. The bank has many credit cards which are easier to get and one such card is Aqua Gold Credit Card.
Aqua Gold Add-On Credit Card – Easiest to Get
The owner of the add-on cards have the power to access the credit line of the primary account holder. Usually, banks allow the cardholder to set a certain limit on the amount of credit that is "visible" or available to co-owners, so that he/she can better control his/her own account.
Benefits/Features
This card is offered against term deposit; with a maximum limit of Rs. 12,00,000 (12 Lakhs)
Minimum term deposit amount should be Rs. 25,000.
1.8% waiver on train tickets booked on irctc.co.in and 2.5% when booked at ticket counters
It is categorized under Visa Gold
Maximum fuel surcharge Rs. 3,500 in a calendar year
No annual fee for life
Add-on card can be availed for parents, spouse, children who are 18 years old and above
Interest free period of 48 days
Rs. 50,000 insurance cover is provided for fraudulent transactions reported within 7 days
Is it advisable to have additional credit cards or credit cards shared with your partner and/or family members?
Generally the credit card is processed for a direct relative of the cardholder (parents, grandparents, children). This is because the expenses and withdrawals made by the additional cardholder will be reflected in the account statement of the primary card holder. In other words, it is the primary cardholder who has legal obligation to pay both the debt of his/her credit and that of the supplementary credit card.
class="wp-block-heading">Easy to Get Credit Card for Parents, Spouse, Children

Aqua Gold add-on card is best suitable for individuals with poor income and no income. Following categories of the individuals will benefit the most
Parents who want to provide financial support to their children who are not yet financially independent, but who need to make bank transactions or withdrawals, for example in case they study out of town and/or out of the country.
Couples and/or married couples who are well organized to cover common expenses and household payments with credit cards and thus take advantage of some benefit and/or discount.
For people who need or wish to financially take care of a family member who cannot support himself/herself and/or does not generate his/her own income.
What are the advantages of this easiest credit card to get in India?
It is granted free of charge and are given relatively easily.
The account holder always knows what the additional cardholders are spending on. They receive the statement with all the transactions on their credit line, and they know how much is the minimum amount to be paid and on what date.
Additional cardholders also enjoy most of the benefits offered by Kotak bank. That is, they can take advantage of the same promotions and/or discounts offered for the cardholder's credit card.
Another aspect that you can consider in your favor (if you are the account holder), is that all purchases made with aqua gold credit card for rewards programs are "credited" to the cardholder's card.

Check out: Easy to get credit cards in India

What are the disadvantages of using an add-on credit cards?
They can seriously indebt the cardholder. This can happen when there is no proper debt management; or if the additional cardholder makes irresponsible purchases and refuses to pay, even though he/she has committed "in word of mouth".
Additional credit cards do not generate credit history for the co-owners, since the person responsible for the credit is the person who appears as the cardholder.
Generate unpayable debts, lawsuits, lawsuits and all for forgetfulness or ill will. For example, in the case of couples who take add-on card break the relationship and do not cancel the additional credit cards.
Additional reading: Benefits of Kotak Urbane Gold Add-on Card
Warning: If you are going to apply for add-on card against Kotak Aqua Gold Card, consider this:
As a primary cardholder, YOU are legally responsible for paying off the credit. Would you risk being bankrupted by someone else's debts? And if so, whose?
An additional credit card should not be taken lightly.
Basic, college, no annuity or low credit limit credit cards generally do not support additional cards.
Add-ons cannot "extend" the credit line or change the cardholder's account information.
---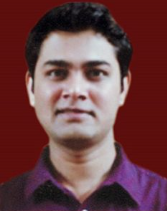 Hi, I am Nikesh Mehta, owner and writer of this site. I'm an analytics professional and also love writing on finance and related industry. I've done online course in Financial Markets and Investment Strategy from Indian School of Business. I can be reached at [email protected].