2 Ways to Get Free SBI Credit Card "Unnati" + 500 Cashback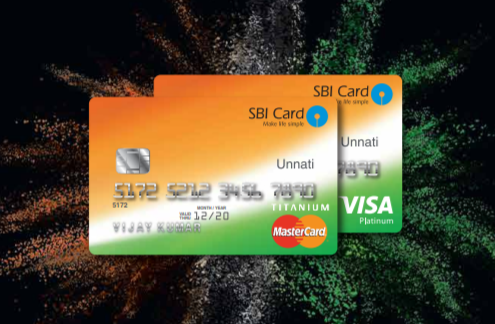 If you use a credit card wisely, then there is a great option for you to get a new credit card. The country's largest bank, State Bank of India (SBI), offers a special credit card which is absolutely free for 4 years. That is, the card user does not have to pay the annual fee on the credit card for four years. It is known as SBI Unnati Credit Card. Generally, the annual fee on credit cards is charged from the user as annual maintenance fee.
The State Bank of India (SBI) has recently launched a new SBI credit card for its customers which has been named as SBI Unnati Card. The objective to launch the card is to promote digital transactions. It is very different from other credit cards and has very low service charges compared to other credit cards when used. With the launch of this card, now everyone's dream of taking a credit card will be fulfilled.
2 Ways to Get Unnati Credit Card:
Against fixed deposit – The most powerful thing about this card is that this card can also be applied by the existing SBI customers or those having bank account under Jan Dhan Yojana. It's much better than a simple debit card. This is beneficial in building the credit history.
Add-on card application – If a person makes an FD (fixed deposit) of Rs 25,000 or more, he can get it by applying a credit card on his fixed deposit.
Benefits & Features
1. Free for first 4 years
This card will be given to you free of cost for the first 4 years. No card fees will be charged in the first four years. After the 5th year, the consumers will have to pay Rs 499 + GST as an annual fee.
2. Reward Points
You also get 1 reward point per Rs. 100 on transactions through SBI Unnati card which can be redeemed on SBI's Rewards Catalog. One thing to keep in mind is that when you do cash advance, balance transfer, encash, flexipay and fuel transactions, you will not get reward points.
3. Rs. 500 cashback
According to SBI; if you buy 50,000 or more in a year through Unnati Credit Card, you will get a cashback of Rs 500. This facility will be available every year.
4. Interest-free credit period
On this card, 20-50 days are given to the consumer to repay the spent money without giving any interest. You can pay this money from your fixed deposit account in internet banking or cash or any other payment method.
5. Add-on card
If you want, you can apply for more than one Unnati Credit Card for the same fixed account for your wife or parents. For the first four years, there will be no fees on these cards.
Check out: Other easiest credit cards to get in India
6. 1% fuel surcharge waiver
For every transaction between Rs. 500 and Rs. 3000, there is a discount on 1% fuel surcharge in which GST and other charges will not be added.
7. Easy International Transactions in Foreign Currencies
SBI Unnati Credit Card is also a visa and master card secure card which supports international transactions. So you can also make purchases in foreign currencies. At the same time, you can use this card on all outlets all over the world, which is a great advantage.
8. Payment of Utility Bills
You can also easily pay the utility bills you need such as electricity, mobile phone, land line, with the help of SBI Unnati Credit Card.
9. Easy EMI Pay
Now you can get a variety of EMI options on online shopping and others. Interest charges are also very low, 0.5% on 3-month EMI, 0.75% on 6-month EMI.
10. Cash Withdrawal Facility
You can withdraw 80% of your fixed deposit account amount on visa and master card supported ATMs around the world with a maximum withdrawal limit of Rs. 12,000 per day.
Eligibility
This card can be obtained by any SBI customer.
Jan Dhan Yojana bank account holder can also apply for this card.
To get an SBI Unnati Card, it is necessary to have a fixed deposit account of at least 25,000 or more as this card is given against FD.
The nationality of the person applying for the card should be Indian.
The minimum age of the user should be 18 years and maximum 65 years of age.
Author Bio:
I am Nikesh Mehta, owner and writer of this site.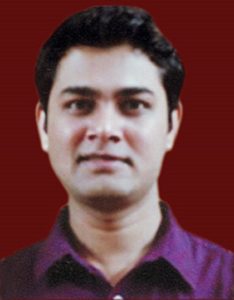 I'm an analytics and digital marketing professional and also love writing on finance and technology industry during my spare time. I've done online course in Financial Markets and Investment Strategy from Indian School of Business. I can be reached at [email protected] or LinkedIn profile.