Vijaya Bank: Credit Card for Low Income (Rs. 4,167) Earners
Note: This article is outdated, as Vijaya Bank has merged with Bank of Baroda. But you may visit this article on list of banks offering credit cards for poor income earners with minimum income of Rs. 10,000 per month.
Post demonetization, usage of digital payment methods has increased tremendously in India and hopefully citizens help making India a "less-cash" society. Digital payments include net banking, mobile wallets, debit cards, credit card and others.
Of these options, credit card is most sought payment method used. This is due to multiple reasons as follows:
Card owner gets free money (called as credit) to use every month.
There is a time frame (usually 20 days) given to make the repayment each month after the monthly bill is generated.
Merchants offer rewards and cash backs on the card usage.
Most importantly, it helps in building credit score and many others.
However the minimum income eligibility criteria for credit card keeps it out of reach of individuals earning low income. The reason is the repayment capacity. Non-payment of the credit is loss making for the issuer.
This is the reason, most of the banks in India, prefer giving credit cards to individuals earning high income. However there are many banks in India providing credit cards to low income earners (working or self-employed). And Vijaya bank is one such bank. The minimum salary/income asked by Vijaya bank are actually lowest and poor income earning individuals can easily apply and get approved.
Credit Cards from Vijaya Bank for Low Income Individuals
Vijaya Bank offers 3 credit cards – Visa Classic, Visa Global and RuPay. The card can also be taken against fixed deposit. Having a credit card against the fixed deposit offers many benefits and most important one being the credit history of the applicant is not checked.
Here is the table showing credit card along with the minimum income required:
| Sr. No | Credit Card Name | Minimum Annual Income Required | Equivalent Minimum Monthly Income |
| --- | --- | --- | --- |
| 1 | Visa Classic for Self Employed | Rs. 50,000 | Rs. 4,167 |
| 2 | Visa Classic for Salaried | Rs. 60,000 | Rs. 5,000 |
| 3 | Visa Global for Self Employed | Rs. 1,00,000 | Rs. 8,333 |
| 4 | Visa Global for Salaried | Rs. 1,20,000 | Rs. 10,000 |
| 5 | Vijay RuPay Credit Card | NA | NA |
But remember that income is the most important criteria for any type of credit approval (loan or credit card). But it is not the only criteria. In addition to the income; banks also check for employer, city you live in, your credit score, document proof. Salary slip is required for working professional and income tax return statement for self-employed. Depending on the case, bank may ask for additional documents as well.
Features of Credit Card
Cards from Vijaya bank are highly secured and chip enabled and offered to the account holders of the bank.
Cards are accepted by both national and international merchants and can be used for almost any type of payment.
Can be used outside of India as well.
Card user is protected through insurance for any fraudulent use.
Upon successful usage of card by the primary card holder, add-on card is also offered.
The above listed are just the few features. For more features and benefits of the card, you may visit their website: https://www.vijayabank.com/
Card Support
For more details on credit card, you many reach following:
Toll Free Number: 1800 425 5885 / 1800 425 9992 / 1800 425 4066
E-Mail: [email protected]
Author Bio:
I am Nikesh Mehta, owner and writer of this site.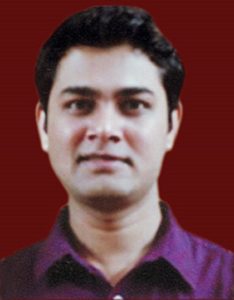 I'm an analytics and digital marketing professional and also love writing on finance and technology industry during my spare time. I've done online course in Financial Markets and Investment Strategy from Indian School of Business. I can be reached at [email protected] or LinkedIn profile.