Top 6 Tips to Grow your CRYPTO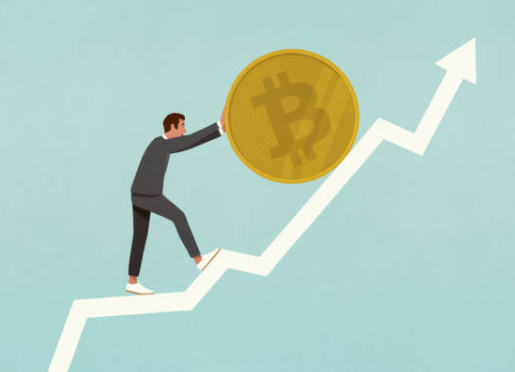 Have you just started to play with crypto? Well, then the journey ahead needs precise planning, knowledge, and tips. To get successful in the crypto mission, you surely have to know six golden tips that will assure you quick, safe, and noticeable growth in your crypto trading journey.
If you also want to know these tips, hopefully, you will find your answers by the end of this article. So, without wasting any more time, let's jump into this guide and explore the top six tips to grow your crypto. 
(1) Have a strategy for crypto trading: 
Before starting your journey in the crypto platform, the first thing you have to keep in mind is that you know the exact strategies of crypto trading. Although it seems quite an easy task, finding out the perfect strategies among all those scams and frauds is quite a challenging task. 
Therefore, you must be aware of the frauds in this field from the very beginning of your crypto trading journey. The best thing is to select renowned and prestigious cryptocurrencies like Bitcoin, Etherum, etc. Remember, only start trading once you know all the ups and downs of the journey. Always avoid cryptocurrencies that entice and promise new traders lots of profits but deliver nothing palpable at the end of the day.  
(2) Diversification: 
The finest method to grow your crypto and reduce risk is investing in a range of diverse crypto assets. This process is known as diversification. You can easily improve your investment strategy along with avoiding the risks of losing capital during crypto fluctuation once you understand how diversification works. 
Suppose you've invested $100 in a crypto platform. If you get lucky, the graph may go upwards, and you can gain lots of profit. But, in case the opposite happens, you have to face heavy losses. But, if you invest the same $100 across five different cryptocurrencies, the risk itself gets decreased. If one crypto market hits the loss line, the other will not get affected by it. In this way, your chance of getting profitable will automatically be increased.
You can get your hands on the best strategies for crypto investment, review in true ecn brokers.
(3) Automate purchases: 
Automating your purchases can be an effective strategy when you want to grow more in crypto trading. The way you automate your daily stocks and shares, you can automate your purchases in the same way for taking benefits of pound-cost-averaging. The best part is that many well-known cryptocurrency exchanges like Coinbase, Gemini allow traders to set up recurring buys. 
That is why crypto investors notify several crypto platforms to buy a restricted percentage of their preferred cryptocurrency each month. In this way, they earn less currency when the price of their preferred crypto is high and earn higher currency when the price of the crypto is low. 
(4) Copy-trading: 
Another effortless yet complete proven crypto investment strategy is copy-trading, where new investors or beginners can follow the same trading strategies of successful traders. This type of trading enables beginners to pursue the route of those who have been in this field for a while and have become almost professionals in investment. 
To enable copy-trading, all you have to do is choose the right platform like eToro, Coinmatics, and 3Commas. Now, select the traders whom you think are perfectly based on their prior performance, number of followers, overall risk score, etc. Now, link your account with their and your portfolio will automatically follow the same as them. Make sure to check out the brokers, their status, and the comparison between them in eToro vs. Trading 212. 
But, there is no way that a professional trader is always right. Like other traders, they also face losses sometimes. Therefore, you must set up a loss limit to avoid these risks. 
(5) Be an active investor: 
Once you invest your hard-earned money in crypto, you may think your job ends here. But, do you know it is just the beginning? Most people get relaxed and tend not to put any more effort after investing their money in crypto. But, as a wise trader, you must always keep an eye on the crypto market, as we all know how volatile the market is. If you do not keep an eye on it, you may miss your biggest opportunity of investing or vice versa. 
Being an active investor, you can not only keep your eyes on the market but also rescue your money once you get any notification of any upcoming fall or fluctuations in the crypto market. In this way, you can understand when to increase your stake and when not. Sometimes, you may have to sell all your crypto investment for gaining profit from the crypto market that you can easily repurchase after the market falls. It will surely enable you to grow your overall crypto trading without any hassle. 
(6) Buy and hold: 
Buying and holding is a straightforward and effective strategy you can pursue overgrowing in your crypto trading. We all know that the crypto market is volatile and fluctuates with time. Remember to buy crypto-only when the market falls. In this way, you don't have to invest a lot in the purchase. Additionally, do not sell it right after your purchase, as the value you will get will probably be the same you paid for it. Instead, wait for some time and let the crypto market grow once again. 
You can hold your crypto for several days, weeks, months, and even years. Make sure your investment is getting you revenue at the end of the day. 
Conclusion: 
These were six golden tips for all who want quick, steady, and positive growth in crypto trading. Hopefully, you have found these tips helpful enough so far. So, please take your time and do not rush. If you understand these tricks of getting success in the world of trading, you will never face any problem for sure. Enjoy happy crypto trading! 
George Rossi – Author
George is the Chief Market and Broker Analyst at brokertested.com. Prior to being recruited by brokertested.com, I served SVS Securities as Chief Market Analyst for two years. Earlier, he joined Morgan Stanley in Nov 2013 as Research Analyst.
George is a well-rounded financial services professional experienced in fundamental and technical analysis, global macroeconomic research, foreign exchange and commodity markets and an independent trader.