11 Cyber Insurance Covers for Small Businesses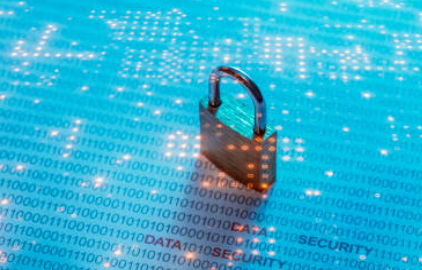 Companies of every size are facing new risks and threats from the internet, especially enterprises. However, cyber threat is entirely real, especially for SMEs and self-employed professionals.
This is the reason cyber risk insurance is the best solution to overcome a computer attack, since these policies offer guarantees and services specially designed to cover the consequences of cyber crimes and other cyber risks.
Since many of the small and medium-sized businesses are not aware of the risks posed by cyber criminals and hackers; these businesses are recommended to buy cyber insurance for their businesses.
Cyber Insurance for SMEs
Buying cyber risk insurance is now increasing especially by businesses which are largely connected digitally. This has made this type of policy one of the fastest growing insurance products among companies.
However, it is important to know the promises these cyber security companies make, so that you do not make mistakes when securing your company's data and computer equipments.
(1) Advise on Digital Security
Taking care of the security level of the computers and making responsible use of the Internet is a good way to prevent attacks from hackers and cyber criminals. For this reason, some insurance companies offer an analysis service of the company's computer security measures, as a preliminary step.
There are insurance companies that extend this information security prevention service to policy coverage. With this guarantee, the insurance company manages advisory services on digital security, as well as the analysis of the computer networks of the small businesses and maintaining the data as per the data protection act.
Prevention rather than cure is the best attitude of small businesses towards cyber-criminals.
(2) Managing Computer Incidents and Attacks on the Enterprise
Sometimes prevention is not enough and business is the target of a computer attack. And this risk encourages SMEs and self-employed workers to take out Cyber-Risk Insurance, as a cyber-attack can bring a small business to the brink of closure.
Faced with these events, cyber risk insurance covers various services that are essential to recovering normality after hacking or when stealing of company data happens.
More specifically, these policies provide coverage for cleaning and removing malware, recovering deleted or damaged data, and unblocking computer hijacking of company's equipments.
(3) Guarantee of restoration of the company's image
One of the computer problems that a small business can face is an attack by hackers who want to undermine the image of the company. Damaging a business' reputation on the internet is relatively easy, although insurance companies can offer solutions to mitigate these practices.
There are various services offered under cyber insurance such as costs of legal advice, computer forensics and public relations to manage, administer and mitigate an incident of this type.
(4) Data Protection Guarantee and Cyber Liability
The data that the business treasures is one of its most precious assets. And also one of the main targets of cyber criminals. The theft of customer and supplier data can have significant consequences for the company, which is responsible for protecting that data.
That is why it is important that the self-employed or SME's Cyber-Insurance includes guarantees that cover the entrepreneur against third party claims arising from a security failure in the insured's network.
(5) Civil liability for cyber risks
Liability coverage for cyber risks is essential for any business, since it covers damages to third parties and employees due to the theft or loss of confidential business information and personal data.
Similarly, this guarantee also covers damages caused to third parties by the publication of any content held by the insured companies.
(6) Guarantee against cyber-extortion
One criminal practice to which digitized SMEs are exposed is the crimes of equipment kidnapping and cyber-extortion. Blocking systems and demanding a ransom in exchange for their "release" can put a small business in check.
In this sense, there are insurance companies that offer coverage to companies and entrepreneurs for losses generated by a threat of extortion.
This includes ransoms to stop extortion, as well as the fees of specialized advisors to conduct the investigation to determine the origin of the attack in order to stop the threat or even to obtain reimbursement of the ransom money.
(7) Compensation for losses
Companies are increasingly digitized and many professionals cannot work without the internet. Therefore, if the network goes down, their activity stops and important losses can be generated.
Cyber Insurance for SMEs can also prevent these incidents with coverage that responds to the loss of income that the insured has to bear when their activity is interrupted or suspended due to a network security failure.
This is basically a compensation that covers the consequences of the paralysis of the business due to the impossibility to access the data of the SME and the expenses to solve the Internet blackout.
(8) Coverage for fraudulent fund transactions
The Internet is not only essential for managing the company, it is also an indispensable payment channel for the business. This is known by cyber criminals, who can attack this important element of digital security to make fraudulent electronic transfers at the expense of the company.
In the face of this, insurance companies may also offer coverage for losses generated by fraudulent electronic transfers following a cyber attack.
(9) Claims and penalties for misuse of personal data
Whether due to ignorance or lack of means, many companies mismanage business data protection. If you add a digital security problem to those mistakes, the economic consequences can be very costly for the business.
They may even be subject to inspections and sanctions for improper use, control or processing of personal data.
In addition, there is Cyber Risk Insurance which covers the costs of defence and claims of administrative sanctions for unintentional violations of data protection rules.
Companies also cover compensation for claims by third parties for the violation of data protection regulations, for improper use or for security failure.
(10) IT security monitoring services
Sometimes, computer security advice may not be enough. That is why more and more insurers are taking a proactive role in the digital security of their policyholders.
In this sense, businesses should choose cybersecurity services that include the installation of devices and applications that go beyond the typical antivirus.
There are insurers that offer anti-hacking applications in their cyber-risk insurance, and services to monitor and detect the illegal use of the customer's name and brand on the network.
(11) Legal advice on data protection
Data protection is an important responsibility of companies and can generate online security problems and also administrative sanctions for improper use, control or processing of personal data.
To avoid this, there are insurance companies that offer legal advice in the digital field to deal with complaints and claims from those affected.
Author Bio:
Hi, I am Nikesh Mehta owner and writer of this site.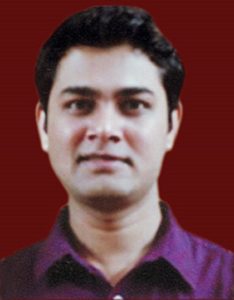 I'm an analytics professional and also love writing on finance and related industry. I've done online course in Financial Markets and Investment Strategy from Indian School of Business.
I can be reached at [email protected]. You may also visit my LinkedIn profile.