Credit Repair for Free: Steps, Report Error, Importance
December 30, 2021

in

Debt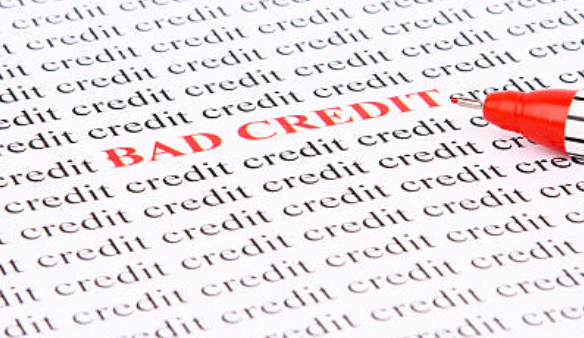 If your credit score is not as good as you'd thought, then do not worry!
Fixing your credit for free isn't as hard as it sounds. While it's true that there are companies dedicated to helping consumers with credit repair, using their services is not the only option.
In fact, many third-party credit repair services have a bad reputation. Either, because of the cost of the service or because the company preys on the desperation of those who want to get a better credit rating.
The result?
They make the procedure much more expensive, difficult and time-consuming than it should be. But fortunately, as a consumer, you have the power to fix your credit on your own and the best part of choosing this alternative is that you won't have to pay a dollar to do it.
What does it mean to fix my credit?
Credit repair is nothing more than finding and identifying errors on your credit reports and disputing them.
What does this mean?
It means that, if you believe that any of the items on your credit report are incorrect, you have the right to ask the credit reporting agency to verify and correct the information. This request is called a dispute.
Each agency has 30 days to investigate the disputed item, provide you with a response and, of course, correct your credit score.
But why do people need to fix their credit?
Mainly because there is a possibility that there are errors in the reports, such as late payments or overdue fees, for example; which may result in future credit applications being denied or higher interest is charged.
Why is it important to fix credit?
Debt collection and late payments on student loans, late mortgage payments or having a maxed-out credit card balance are the most common reasons for affecting anyone's financial profile. Fixing your credit to above the average can take time, but here's how to shorten it.
Is there a problem with this?
People with bad credit face a lot of difficulties when applying for loans, lines of credit or new cards. It could even affect their ability to get a new job or rent a home in the future. Additionally, those with poor credit are often subject to much higher interest rates than normal, as the bank and the various financial institutions consider that lending them money carries a higher risk than they are able to assume.
So much so that, a borrower with bad credit could pay up to $50,000 more than a borrower with regular credit, which would lead them to spend almost $200,000 more in interest than other consumers over their lifetime.
If this situation is affecting you directly and you need to put an end to it, there's good news! You can fix your credit quickly and single-handedly. You'll just need to put a couple of tips into practice and, of course, have a little patience. Let's see how to do it:
How to fix credit for free?
To repair your credit for free (as well as quickly and easily) you only need to follow these four simple steps:
Step #1: Get a copy of your credit report
In order to examine your credit report for errors, you need to have a copy in hand. Therefore, the first step to start fixing your credit for free is to request a copy of your credit report from any of the three major credit bureaus in the country: Experian, Equifax and TransUnion.
If you prefer, you can download all three reports to make sure they match. To do so, visit the federal government's free website annualcreditreport.com, follow the authentication steps and click on "download credit reports."
If you've never reviewed your credit report before, it's best to order all three at once. This way, you can review your three credit profiles and credit scores to make sure there are no errors. If this is not your first time repairing your credit, and you keep up with your credit report reviews, you don't need to take this step.
Remember: In order to obtain your credit reports on the federal government's online tool, you will have to answer a few security questions. This procedure is extremely quick – it will take about 15 minutes – and is done to verify your identity and protect your personal information.
After answering the questions, the website will redirect you to the download portal. There you can choose which reports you would like to download. If you prefer to get your report in hard copy, request it by calling them or sending a letter.
Get a copy of my credit report using an app
If you prefer, you can also use free apps that are designed to track your credit score. E.g. But be careful! While there are other websites that offer free reports, the Federal Trade Commission (FTC or Federal Trade Commission) warns that they may contain misleading offers.
Remember: Credit scores range on a scale from 300 to 850 points. If you have a score between 700 and 740, it's considered good credit, and that's your goal. This will be enough to give you access to better APRs, good credit cards and lower mortgage rates.
Step #2: Check your credit report for errors
Now that you have your credit report in your hands, it's time to review it carefully to make sure that all the information reflected on the document doesn't contain any errors or discrepancies. To begin with, pay special attention to the following sections:
Payment History
Payment history has a lot of weight in your credit rating. Therefore, it is important that you review it. To do so, compare your payments with what is reflected in the report and, if you get any errors – for example, a late payment that you made on time- mark it to dispute it.
Duplicate accounts
Duplicate accounts appear when a debt – such as the balance due on a credit card or the amount remaining on your mortgage – is reflected more than once. This lowers your credit score because it directly impacts your debt-to-income ratio.
Personal Information
Check your report for errors in your name, aliases, social security number and address. All information should be up to date.
Outdated negative factors
Such as foreclosures, judgments, liens or bankruptcies should have already been removed from your file.
Credit inquiries that you have not authorized
There are two types of credit report inquiries, "soft inquiries," which are self-reviews that have no bearing on your score, and "hard inquiries," which are inquiries that banks and lenders make before approving you for a loan or credit card. If there are more hard inquiries than you have authorized, you should also dispute them because they do reduce your score.
Tax liens
In early 2018, the three major credit bureaus in the country (Equifax, Experian and TransUnion) announced that they would stop including tax liens on credit reports. So, make sure your report does not include any tax debts, delinquencies or defaults. If you see any, don't hesitate to contact the bureau to dispute their error.
Inaccurate Balances and Outdated Statements
Also verify that the balance of your loans and debts is up to date. Because if it is higher than the actual debt, your rating could be negatively affected.
If you find any of these errors when reviewing your reports, make a copy of the document and mark them or write them down in a separate list. You can use any word processor to do this. We recommend that, when you finish, you save the document as a PDF.
Remember: It is possible that not all of the negative items you have identified in the report are illegitimate. If, during the course of the investigation, the credit bureau confirms that the information is not duplicated or contains errors, you will not be able to request that it be removed.
However, don't despair! This type of data carries a temporary penalty and will eventually disappear from your credit report.
The duration of negative items – such as late payments and delinquency – lead the credit bureaus to establish a kind of "penalty" that translates into keeping negative information for 1 year or more.
Let's take a look at the most common cases:
Public records that negatively affect credit scores, such as child support issues, civil lawsuits and arrest records, can remain on your report for up to 7 years or as long as the limitations placed by the state last.
Delinquent and late tax payments also weighed heavily on credit reports. For example, a debt with the IRS could be reflected in the reports for up to 7 years from the date of payment. Thus, if you didn't pay the debt, it would remain on the report indefinitely – at least – until it was paid.
At Experian, for example, penalties for non-payment of federal taxes remained on the report for up to 15 years.
Every time you pay your debts on time, positive points are added to your credit score. But for every payment you make 30 days late, the bureaus will penalize you for approximately 7 years.
Check out: Time required to repair personal credit
Step #3: Dispute errors on your report
To fix your credit for free, it's not enough to simply review your report and mark the errors. Because if you want to remove them, you'll need to initiate a dispute procedure. It is important that when disputing errors on your credit report you document your case well, otherwise the dispute may be rejected.
Complaints or disputes about errors are filed in writing with the credit bureaus. However, you also have the option of calling the creditor or information provider before doing so to ask them to correct the information.
If this does not work, the Federal Trade Commission recommends writing a letter to dispute errors in the report. If you wish, you can visit the "consumer information" section to download a sample letter.
Accompany the letter with copies of any documents that support the dispute, such as account statements, payment receipts, invoices, etc., And be sure to select return receipt requested so that you have a record of the delivery of the letter. Once the dispute is received, the credit bureau will have up to 30 days to respond. During this time, they will conduct their investigations, verify the information and make a decision.
If they corroborate your story, the bureau will fix your credit report and send you a copy free of charge.
What happens if the dispute is not resolved in your favor?
Although the credit bureaus give the consumer the option of writing a 100-word statement to explain the reasons for the negative item, it is not as advisable to do so. Most creditors do not have access to such statements. The best thing to do in this case is to hire a consumer rights attorney. But before taking this action, make sure your case is 100% valid.
Step #4: Repeat the procedure as many times as necessary
If you notice too many errors when reviewing your credit report, you may need to file separate disputes. But it is recommended to include a maximum of five disputes per letter. Depending on the number of errors found, you may want to make sure that the other bureaus' reports don't have the same errors. Because if they do, you'll have to file several disputes – one for each credit bureau.
Author Bio:
I am Nikesh Mehta, owner and writer of this site.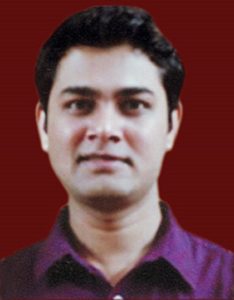 I'm an analytics and digital marketing professional and also love writing on finance and technology industry during my spare time. I've done online course in Financial Markets and Investment Strategy from Indian School of Business. I can be reached at [email protected] or LinkedIn profile.