Does debt affect your quality of life?
If your debts have gone out of control, you may feel that they are affecting your life and the quality of life is declining. Many people do not get sound sleep because they spend the night thinking about how they will pay.
So here are some tips to solve this common problem:
1.- Talk about your debts
Talking about debts seems to be a crime as very less people talk about it with others.
So a good first step to start solving your debts is to talk to someone about them. Remember to always choose a person who is assertive, since you don't need someone who will judge you, but someone who will support you, listen to you and, in any case, accompany you in the process.
Remember that, if debts are seriously affecting your quality of life, the best thing to do is to seek professional help.
2.- Make a list
Do you really know what you pay, when, how much and to whom? Surely, if the debts have gone out of control, it is difficult for you to remember this exactly.
So grab a pen and paper and start making a list of your debts. For this, having the account statement will be ideal, since you will need to list the following:
Who do I owe?
Tenure?
How much money do I owe?
What interest rate am I being charged?
How much is the monthly payment?
When is the payment date?
What fees, in addition to the interest rate, are you charging?
How much money have I paid?
3.- Consolidate your debts
Once you have the above list, the best thing to do is to start looking for an option to consolidate them. That is, to arrange a loan to pay several or all the debts you currently have.
The idea of doing this is to save and focus on a single monthly payment. So look for a financial institution that will give you a much lower interest rate than the one you currently pay on average. This can also help you reduce the amount you pay each month.
Find
out how much you can save by changing your debt

If a single consolidation loan is not enough to pay off all your debts, first change the ones with the highest rate, since they are the most expensive. Then, you can do the same with the ones that have lower interest rates.

If you follow the above steps, you will be able to start improving your quality of life, since you will have a plan to get out of debt to begin with and you will focus 100% on it.

Author Bio:

I am Nikesh Mehta, owner and writer of this site.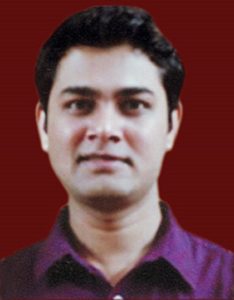 I'm an analytics and digital marketing professional and also love writing on finance and technology industry during my spare time. I've done online course in Financial Markets and Investment Strategy from Indian School of Business. I can be reached at [email protected] or LinkedIn profile.