8 Ways to Earn Money Online with Google in India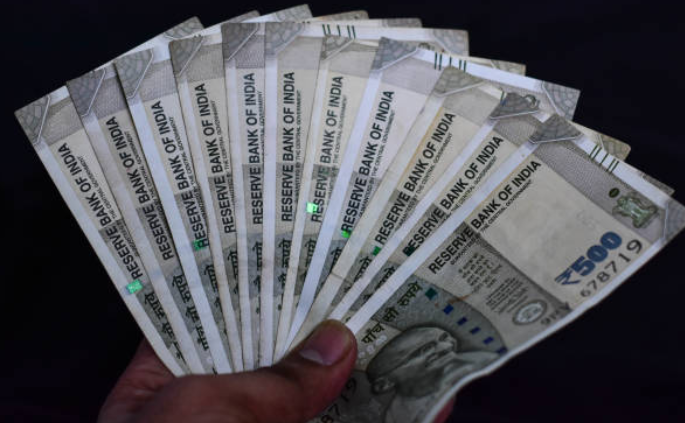 Google is not just a search engine but it is a multibillion dollar company that offers a large array of products and services. In order to run their various services Google needs thousands of employees mainly software engineers, developers, innovators, marketers etc. working full time for them.
However, you will be surprised to know that Google also require freelancers who can help the company without joining them as a full time employee. In this article I will tell you 8 such ways to make money online with Google.
You don't have to go to their office or give any interview; you can start working as a freelancer for them from your home. You will get paid directly by the Google.
In fact, thousands of individuals around the world are making money with Google working as a freelancer. So there is no trust issue. You can do the same.
So let us get started …
1. Google Adsense
I think everyone has heard about Google Adsense? But very few know what exactly it is.
Google Adsense is one of the most popular contextual advertisement programs that allow publishers to monetize their blog and make money with it.
To put it simply, you put Adsense ads on your blog/website and whenever someone clicks on the ad you get paid by the Google.
You create a blog or a website first. Once you have created a blog/website, you need to create quality content and upload it regularly.
You are only going to make money if your content is unique and worth reading. Content is King here!
How to create great content? Well! What you can do it, choose a topic that is close to your heart. Something you know about and have interest in.
It could be anything, technology, science, medicine, finance, sports, arts and music, current affairs, travelling, cooking, fashion, make-up etc. There are hundreds of topics to choose from.
Start blogging on your topic. Write long articles, create info-graphics, upload images, record few videos, do things that will make your content very informative but at the same time entertaining.
You also got to promote your blog by doing some basic SEO (Search Engine Optimization). You can do on-page as well as some off-page SEO to beat your competitors and rank your blog on the first page of Google search.
Once your blog starts getting some traffic, monetize it with Google Adsense ads. You can place 3 to 4 ads on every blog post.
Whenever someone clicks on the ad you get paid for each click between $.05 and $2 depending upon the niche. To get more clicks you need more quality traffic.
You can earn $500 to $10,000 per month from Google Adsense. In fact thousands of bloggers are already making millions of dollars each month.
Google Adsense is one of the most popular ways to make money online with Google in India.      
2. YouTube
Now days everyone wants to become a YouTuber. But if you really want to make money, you have to create quality videos that people are going to enjoy watching it.
Same thing here! Choose a niche you like the most. Then you have to create videos around the niche. Your niche could be anything from tutorials to prank videos, from technology to fashion, from travelling to finance etc.
Start working on your niche. Write the script, record videos using a professional camera, edit it and upload on YouTube. Initially it may seem difficult but with the time things will get easier.
To get more views and subscribers you have to beat your competition and get more eyeballs. To get inspiration you can look to other successful YouTubers who have millions of subscribers. Learn from them, what new they are doing, copy their style and implement it.
Once you start getting views you can apply for the Google YouTube partner program. After getting approval monetize your channel with YouTube ads.
After Google Adsense, YouTube is the second most popular way to earn money online with Google in India.
3. Google Ads
Google Ads was earlier known as Google Adwords. You might be interested to know how you are going to make money with Google Ads program.
Well! Google Ads is not going to pay you anything directly; in fact you are going to pay Google. So how does it work?
If you are an affiliate marketer and want to sell products to customers online, you can advertise your products using Google Ads platform. Google Ads will get you instant traffic to your website/blog. With a good landing page you can turn this traffic into buyers. With the help of targeted traffic from Google Ads your profit margins can increase substantially. You can make a lot of money quickly.
However, for advertising your products you have to pay Google Ads. Whenever some clicks on the ads Google deducts money from your Google Ads account.
Therefore create your ad campaigns smartly and try your best to convert every lead into a sale. Your profits shall easily cover Google Ads fees.
Keep in mind, Google Ads is only for experienced marketers.
4. Sell Products on Google Shopping
Selling products on Google Shopping is just like Google Ads. You don't get paid by the Google but you can sell your products on this platform.
You can use Google Shopping capabilities to reach out to new customers and boost your sales. If you are having problem with Google Ads then you can try Google Shopping.
Create your Merchant Center account and shopping ads to promote your products.
5. Develop and Sell Apps on Google Play Store
If you love coding and creating new apps, you can make money by selling apps on Google Play Store.
Android developers who are familiar with coding can create a Merchant account with Google Wallet then publish the app as a paid app and make money.
You can also include Google Ads in your app and make extra money.
6. Write and Sell Books on Google Play Store
If coding is not your cup of tea then you can write a book and sell it on Google Play.
First, write a book on any topic like a tutorial, how-to guide, a fiction or a novel, after that sign up as a publisher on Google Books Partner Program and upload the book.
You make money each time when someone buys a copy.
7. Google Opinion Rewards
Google Opinion Rewards is not going to make you rich anytime soon. However, you can make enough to pay your utility bills.
You have to answer survey questionnaires given by Google Opinion Rewards. They will send you survey questionnaires each day and for completing each survey you can earn between $1 and $5. Rates will depend upon the country you live in.
You just have to download the app from Google Play Store and start earning by completing the surveys.
8. Google Remote Careers
Google does hire remote workers in certain countries. There are many developer and software engineers' jobs available at Google.
Just check their job board.
These were 8 ways to earn money online with Google in India. If you are really serious about making money with Google then the first two ways, Google Adsense and YouTube are the real ones, rest are just side hustles.