Earn Money from Flipkart, Snapdeal, ShopClues, Ebay, Amazon India
Everyone knows that on online channels of companies such as Flipkart, Amazon, Snapdeal and others you need to spend money. But do you know that India's biggest companies offer opportunities to earn money as well? This is true and 100% legit!!
India's prominent online marketplaces such as Flipkart, Amazon-India, Snapdeal, and other online companies provide opportunities to earn money through their platform. Here's the table showing the prominent companies and ways offered for earning money:

| Company | Money Making Model Offered |
| --- | --- |
| Flipkart | Affiliate and App Install |
| Amazon India | Affiliate |
| Snapdeal | Affiliate and App Install |
| Shopclues | Affiliate |
| Olx | Sell used stuff |
| eBay India | Affiliate & sell used stuff |
Let's get into detail of each:
Affiliate marketing:
It is basically selling someone else's product and earn money via commission. You are not required to manufacture or produce any products. The only requirement is to have your own website, on which you can place affiliate ads of products sold on ecommerce companies like Flipkart, Amazon-India, Snapdeal and others.
Once your website visitor clicks on these ads and buys product from Flipkart or Amazon, you will earn fixed percentage of commission.
Here is table showing commission offered by these companies:

| Company | Commission per product sold |
| --- | --- |
| Flipkart | Upto 10% |
| Amazon | Upto 12% |
| Snapdeal | Upto 15% |
| Shopclues | Upto 7% |
| eBay India | Upto 10% |
Note that –
commission varies on the product category. Commission on higher priced product will be low and vice versa. Also, the commission structure are subject to change. Check out how to make money from
Google, Microsoft and others
.
Sell used stuff online @ OLX and Ebay:
Olx & Ebay-India offers exciting opportunity of generating online income by letting you sell used or second hand products on their site and earn money. Good quality product will fetch better return. So instead of keeping items unused, sell them. You can sell almost every product like mobile phone, watches, etc. And most importantly any individual (not necessarily any business entity) can start selling stuff. So you can imagine, how much extra money you can earn by selling used product. But remember that, your product will hold value only when the quality and condition is good.
Read 26 ways to make income sitting at home in India.
App Installs:
The rise in digital technologies has given an exceptional increase in app development and usage of app. Almost every ecommerce company now has an app through which they sell products or services. These companies then created a kind of affiliate model through which you can make money by app installs. How this "pay per install" works is – you refer app to your relatives/friends and others and if they install these company's app on their smartphones then you earn a pre-fixed amount of money. You will get money, even if your referrals do not purchase/use service after installing the app.
There are a very few companies listed below which offers pay per install model:

| Company | App install payout |
| --- | --- |
| Flipkart | Rs. 20 |
| Snapdeal | Rs. 52 |
You must have read about various online money making opportunities claiming to earn you thousands of rupees. But many of them are not legit. However the ones listed in this article above are 100% authentic and trusted. It's now upto you to leverage this, do hard work and see exceptional results.
Author Bio:
Hi, I am Nikesh Mehta owner and writer of this site.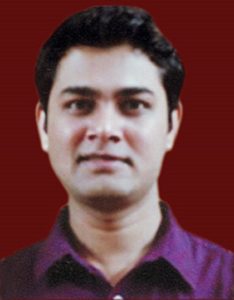 I'm an analytics professional and also love writing on finance and related industry. I've done online course in Financial Markets and Investment Strategy from Indian School of Business.
I can be reached at [email protected]. You may also visit my LinkedIn profile.