10 Books Recommended by Billionaires – Gates, Buffet, Bezos, Zuckerber, Slim
You'll be surprised to learn about the kinds of books that have impacted the richest and most popular entrepreneurs of the 21st century – did they help them to be inspired, to understand the world in a different way, or to achieve greater success? To find out you will have to make your own list from their recommendations. Here's the list of books recommended by the billionaires.
Bill Gates
First is Bill Gates, co-founder of Microsoft and the richest man in the world, who has repeatedly recommended
The Rosie Project
, a novel by Graeme Simsion. If you're too logical, you'll identify with this story in which a genetics teacher with Asperger's Syndrome looks for a partner. According to Gates, the book comically teaches you how to feel comfortable with who you are. Another book he recommends is titled
How Asia Works
, written by Joe Studwell, who conducts an analysis of how some Asian countries changed their agricultural economies to become financial and technological powers.
Warren Buffett
In second place is the American investor Warren Buffett, CEO of Berkshire Hathaway and on the list of the most wealthy men. This lover of finance recommends:
The Smart Investor
. An investment guide, in which Benjamin Graham explains how to avoid strategy errors when buying shares. A critique of speculators who work with economic trends and a bible to achieve financial goals. Other famous recommendation, precisely because he sent it to Bill Gates in 1991, is the book:
Business Adventures: Twelve Classic Stories from the World of Wall Street
. A compilation by John Brooks, in which he highlights the importance of the human factor when it comes to achieving business success, since beyond a well-founded plan, it requires the right people to carry it out effectively.
Carlos Slim
In third place is Mexican Carlos Slim, on the list of the richest, currently owner and investor of more than 180 companies. Slim recommends a financial classic:
Super Money
, by Adam Smith, a book that provides a fairly detailed overview of the nature of markets, their components, institutions and professionals. His other favorite recommendation is entitled
Así hice mi fortuna
, (That's How I Made my Fortune) by Jean Paul Getty, perhaps one of his main references, since it tells the story of this Minnesota businessman who before his death managed to control more than 200 companies.
Jeff Bezos
Fourth on the list is Jeff Bezos, CEO of Amazon, currently on the list of the wealthiest men in the world. Bezos has mentioned
The Black Swan
as one of his recommendations. This book by mathematician Nassim Nicholas Taleb deals with the impact of the unpredictable, improbable and unpredictable on finance, science and technology. Professor Clayton M. Christensen's
The Innovators Dilemma
is his another favorite, where he explains the savage technological changes and the way in which companies try to adapt to them, highlighting the phenomenon of abrupt innovation.
Mark Zuckerberg
Last but not least we have Mark Zuckerberg, CEO of Facebook and ranking in the richest billionaires. Mark has recommended the book countless times:
The End of Power
, by Venezuelan Moisés Naím, who recounts the changes in power management today and how it has affected large and small businesses. Another recommendation is:
Sapiens: A Brief History of Humankind
, in which Yuval Noah Harari exposes the evolution of humanity from disciplines such as biology, anthropology and economics to explain how history has shaped society and its environment. You know them, great ideas and thoughts can come to you from these recommendations, especially because they are creative and successful minds who have marked their value. Spend time with those who catch your eye, you are sure to find new material for your projects or perhaps impulses to undertake them in a different way.
Author Bio:
Hi, I am Nikesh Mehta owner and writer of this site.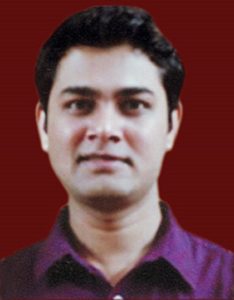 I'm an analytics professional and also love writing on finance and related industry. I've done online course in Financial Markets and Investment Strategy from Indian School of Business.
I can be reached at [email protected]. You may also visit my LinkedIn profile.