10 Ways to Earn Money Teaching Biology
Teaching biology offers a fulfilling and rewarding career path with various opportunities to earn money.
Here are some ways to generate extra income for a biology trainer:
(1) High School Biology Teacher: Teach biology in public or private high schools. This role involves instructing students on fundamental biological concepts, conducting laboratory experiments, and preparing them for standardized tests.
(2) College/University Biology Instructor: Pursue a career as a biology instructor at a college or university. Here, you can teach undergraduate courses, deliver lectures, and engage in research or academic projects related to biology.
(3) Online Tutoring: If you have a solid understanding of biology and enjoy teaching, online biology tutoring can be a lucrative opportunity to make money. Provide online tutoring services in biology through platforms like Chegg Tutors, Wyzant, or VIPKid. These platforms connect educators with students seeking help in biology.
(4) Test Preparation: Offering biology test preparation services can be a lucrative opportunity to generate income. Numerous students actively seek extra assistance and resources to adequately prepare for biology exams, standardized tests, or university entrance exams. Specialize in preparing students for biology-related standardized tests such as the SAT Biology Subject Test or Advanced Placement (AP) Biology exams.
(5) Science Summer Camps: Running a summer camp with a focus on biology can be a fulfilling opportunity to share your enthusiasm for the subject and make some extra income during the summer season. Work as an instructor at science-focused summer camps or workshops, where you can teach biology concepts through interactive and enjoyable activities.
(6) Continuing Education Programs: Teach biology courses in continuing education programs for adults who want to enhance their knowledge or skills in biology.
(7) Homeschooling Educator: Teaching biology through homeschooling can be a satisfying and gratifying pursuit. The popularity of homeschooling is on the rise, and numerous parents are in search of competent educators who can offer specialized guidance in subjects such as biology. Offer biology education services to homeschooling families seeking expert guidance and structured biology curriculum.
(8) Curriculum Development: Utilize your biology expertise to develop educational materials and curricula for schools, publishers, or educational organizations.
(9) Science Outreach and Non-Profit Organizations: Collaborate with science outreach programs or non-profit organizations that provide biology education and workshops to the public.
(10) Educational Content Creation: Create educational content related to biology, such as online courses, video lectures, or study guides, and sell them on educational platforms or your own website.
Remember, teaching biology not only brings financial rewards but also personal fulfillment as you contribute to your students' growth and understanding. To enhance your earning potential and teaching opportunities, consider obtaining relevant teaching certifications, staying updated on the latest developments in biology education, and continuously improving your teaching and communication skills.
---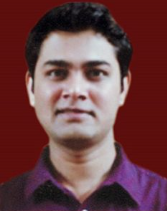 Hi, I am Nikesh Mehta, owner and writer of this site. I'm an analytics professional and also love writing on finance and related industry. I've done online course in Financial Markets and Investment Strategy from Indian School of Business. I can be reached at [email protected].
---