Earn Money from Walking: 13 Ways to Generate Income, Get Rewards
With the aid of modern technology and apps that incentivize physical activity and steps, it is indeed possible to earn money while walking through various methods. Making money from walking can be achieved through various creative strategies.
And listed below are the ways to generate income from walking
(1) Fitness Apps and Rewards Programs: Fitness and health apps like Sweatcoin offer rewards or cryptocurrency for physical activity, specifically walking, by tracking steps and incentivizing fitness goals.
(2) Charity Walks and Fundraisers: Participating in charity walks or fundraisers can offer incentives such as T-shirts, medals, or entry into prize drawings for those who reach specific fundraising goals.
(3) Delivery Services: You can sign up as a delivery driver or walker for services like Uber Eats or DoorDash and earn money by delivering food or packages to nearby locations on foot.
(4) Dog Walking and Pet Sitting: You can offer your services as a dog walker or pet sitter in your local area and get paid for taking care of pets.
(5) Tour Guide: Consider becoming a local tour guide and offering walking tours if you live in a tourist destination or have expertise in a specific area.
(6) Outdoor Fitness Classes: You can lead outdoor fitness or walking classes and charge participants a fee for your expertise and guidance.
(7) Write a Walking Blog or Book: Starting a blog or writing a book about walking can be a way to share your experiences, favorite routes, and the benefits of walking while also potentially earning income through advertising, book sales, or affiliate marketing.
(8) Outdoor Photography: Combine walking with photography by taking captivating photos during your walks and selling them through stock photo websites or as prints.
(9) Fitness Challenges and Competitions: Participate in fitness challenges or competitions with cash prizes for achieving walking or step goals.
(10) Professional Walking and Fitness Coaching: You can become a walking coach or fitness trainer and offer your services to individuals or groups if you have expertise in walking, fitness, or exercise physiology.
(11) Walking App Beta Testing: Companies are looking for beta testers to try out walking and fitness apps and give feedback, often with payment involved.
(12) Local Clean-Up Efforts: Participate in local clean-up initiatives to help clean up litter in your community and potentially receive rewards or recognition.
(13) Participate in Step Bet Challenges: Step Bet is a mobile app that enables users to join step challenges and potentially win money. By betting on themselves to achieve their step goals, successful participants can share the prize pool with other winners.
Engaging in additional income-generating activities can supplement your regular earnings and promote a healthier lifestyle. It is important to keep in mind that the income generated from these activities can vary greatly depending on factors such as location, demand, and the level of commitment you put in. While some methods, such as using rewards apps, may not provide substantial income, they can still offer enjoyable incentives to stay active and maintain a healthy lifestyle. It is also important to research and ensure that these activities comply with local laws and regulations.
---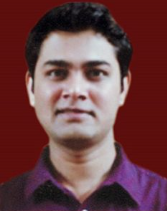 Hi, I am Nikesh Mehta, owner and writer of this site. I'm an analytics professional and also love writing on finance and related industry. I've done online course in Financial Markets and Investment Strategy from Indian School of Business. I can be reached at [email protected].
---