Having Low Income, Want to Earn Extra Income? Read this!
Everyone wants to earn more money, especially those who are earning low salary. But if you are stuck in a low paying job, there are numerous legitimate opportunities in the world to earn extra money. Ofcourse, there is hardwork involved but then as the saying goes "No pain, no gain". So here are guidelines on earning extra income especially for those having low income and have to rely on personal loans and credit cards to fulfill their needs.
Start freelancing: Your skills are in demand everywhere. And best way is to turn your skill into income by doing freelancing work. There are lots of trusted websites such as freelancer.com, elance.com and many more looking for freelance professionals in range of skills sets. There are jobs for professionals who are into data entry, programming, web designing and many more. Freelancing jobs can help low salaried individual earn extra income.
And the biggest benefit of freelancing is that you will earn on an hourly or per project basis depending on the requirement and most importantly from the comfort of your home. But the only limitation is that you'll have to work in your free time apart from your normal job. But if you are good at time management then nothing is impossible. Individual who works 5 days a week can devote more time for freelancing projects especially on weekends.
Start online training: Education is going online. Students are more interested in learning things through online medium since they are time savers and they can learn at their own pace. So if you are expert especially in skills such as multi-languages, animation, MS excel, software programming and others then you can start providing online training on platforms such as udemy.com and others. And it takes one time effort to upload your tutorial and get interested students enrolled for a fee.
Start classroom training: Another alternate way for a low income person to spread his/her knowledge and earn extra income is running coaching individually or tutoring through training centers. There are many coaching institutes in India who employ part-time trainers. They will pay you mostly per session basis. So, if you are able to spend more time on holidays/weekends then this earning would further add up to your income.
Develop and sell apps: As more and more people are going online, demand for apps is on the rise. You can make good amount of extra income by developing your own app and then selling it on app store. If you don't know how to make an app, then just google for "learn free app development" and you will find lot of sites who offer free app development training. So create an app which has potential of generating a great value to the users. As mentioned above, udemy.com is a good resource to start learning.
Start looking for high paying job: This is always the most recommended way to increase income, if you rely solely on the job. If you are unhappy with your current salary, then start looking for a high paying job. There are plenty of jobs in almost every industry, only thing is you need to put in lot of hard work, add smartness, and give in your best during the interview. And surely, job offer would be in your hands provided you upgrading your skills set time to time. Upload your resume on all the job portals such as naukri.com, monster.com and others, start contacting employers/job consultants directly.
Become writer: This is one of the best way to earn extra income provided you have a flair for writing and are exceptionally good at English writing. You can register yourself on various websites such as textbroker.com, freelancewriting.com and many others. You get paid either on per word or hourly or for a complete article.
There are many other ways to earn extra income in your free time. But the ones mentioned above, requires only a PC and good internet connection to get started.
Value time: One of the most valuable thing in life is TIME. And it is rightly said – Time once gone never comes again. And this has direct relation with what you do in everyday life. Investing your time wisely will take you places. What you do in 24 hours will be a big decisive factor in making more money as per the earning tips as mentioned above.
Also you should stop blaming external factors such as economy, inflation, poor company etc. Everyone is facing such kind of problem. It's not only you, who is in trouble due to such factors.
Author Bio:
Hi, I am Nikesh Mehta owner and writer of this site.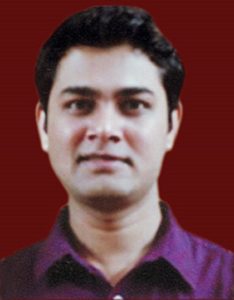 I'm an analytics professional and also love writing on finance and related industry. I've done online course in Financial Markets and Investment Strategy from Indian School of Business.
I can be reached at [email protected]. You may also visit my LinkedIn profile.