Electric Vehicles: 5 Money Earning Opportunities
We are now stepping into the world of electric vehicles. All state governments, including the Centre, are also coming up with a new policy to promote electric vehicles. When our world of speed is going to be electric, there are great earning opportunities for the youth of the country as well.
You can also take advantage of this change to prepare yourself for big earnings in the new world of electric vehicles.
(1) Become Electric Vehicle Mechanic
With the increase in sales of electric cars, the demand for their mechanics is also increasing. We have petrol-diesel vehicles at every small and big place with mechanics available at ease, but the number of mechanics of electric vehicles is very low. The bottom line is that many big companies are not even getting mechanics of electric cars.
You can take advantage of this opportunity. You can earn well by becoming a mechanic of electric vehicles especially cars.
(2) Electric Car Mechanic Trainer
Now the problem is where to get information about repairing electric cars and related businesses. And the startup DIYguru has launched an online course for it.
This course you can do online sitting at home. This course will provide you with technical information related to electric cars. You will also be given workshops and practical information during the course.
DIYguru is a tech company that gives skills to the Electric Mobility Workforce. Even after having an online platform, people are being trained for electric vehicles.
Companies like Bosch, Hyundai, Maruti are also taking advantage of the DIYguru course and training their workers. More than 56,000 people have registered for the course on the DIYguru's website.
The company's founder Avinash Singh said his online courses have been specially designed and their fees have also been kept low. Along with the course, students are also given workshops for practical knowledge.
The foundation stone of the Digital India Foundation Award – awarded DIYgurus which was was laid by 3 youths Avinash Kumar Singh, Jaskaran Singh Manocha and Akash Jain in the year 2017. The company aims to create knowledgeable, technical experts and mechanics of electric cars in the country through online education whose demand is set to grow in the future. Even courses in DIYgurus have been recognized by the All India Council for Technical Education, including the Ministry of Education.
So once you get trained and gain experience, you may start your own electric car mechanic training institute and earn money.
(3) Electric vehicles parts business – manufacturing and/or seller
The parts used in electric cars are largely different than petrol/diesel cars. And as the sales of electric vehicles increases the demand for the spare parts will significantly increase. So starting a business in manufacturing and/or selling electric cars parts is undoubtedly a golden opportunity.
(4) Battery manufacturing and refurbishing
The need for electricity will undoubtedly increase because of electric cars.
Currently lithium-ion batteries are used which stores energy. But many electric car owners expect better and more advanced battery technology in the future so that their electric cars can hold more electricity. So producing long lasting battery is yet another golden opportunity for someone wanting to make money in electric car vehicles.
(5) Start charging station
At this point, there is a shortage of battery charging stations despite of various government initiatives. So setting up a battery charging points is yet another option to earn money in electric car industry. And no matter what, these cars will always need charging.
Author Bio:
I am Nikesh Mehta, owner and writer of this site.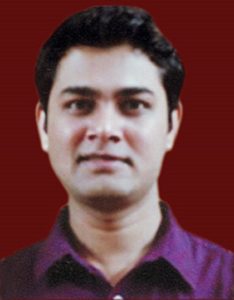 I'm an analytics and digital marketing professional and also love writing on finance and technology industry during my spare time. I've done online course in Financial Markets and Investment Strategy from Indian School of Business. I can be reached at [email protected] or LinkedIn profile.