Google Maps: 10 Ways to Earn Money Indirectly
Google Maps is primarily a service offered by Google that focuses on mapping and navigation. Its main purpose is to assist users in finding locations, obtaining directions, and discovering various places of interest. It is important to note that Google Maps is a free service for users and is not intended as a platform for generating income. Google Maps does not offer direct ways for individuals to make money, but there are indirect methods and business opportunities related to Google Maps that can generate income.
(1) Local Business Listings: Local businesses, including restaurants, stores, and service providers, have the opportunity to claim their business listings on Google Maps. This allows them to enhance their visibility in local search results, making it more convenient for potential customers to discover and locate their establishments.
(2) Location-Based Advertising: Businesses can leverage location-based advertising to specifically target potential customers who are in close proximity to their physical locations. This form of advertising frequently integrates with Google Maps, enabling businesses to display ads to users based on their geographic location. By utilizing this strategy, businesses can effectively reach out to individuals who are more likely to engage with their offerings due to their proximity.
(3) Delivery and Rideshare Services: Google Maps can be used for route optimization and navigation in a delivery or transportation business, allowing for the possibility of earning money through delivery or ride-sharing services.
(4) Local Guides Program: Google has a program called Local Guides where users can review and provide information about local businesses and places on Google Maps. Participants can earn points and receive rewards such as Google Drive storage space or early access to Google features.
(5) Google Ads and Local SEO: Google Ads can be used by business owners to advertise their products or services, leading to increased visibility on Google and Google Maps. Optimizing websites for local search through SEO techniques can also improve visibility on Google Maps.
(6) Real Estate and Property Management: Real estate and property management are closely related fields that involve the buying, selling, and management of properties. Real estate refers to land and any structures on it, while property management involves the oversight and maintenance of properties on behalf of the owner. Both industries require knowledge of market trends, legal regulations, and financial analysis. Effective property management involves tasks such as tenant screening, rent collection, property maintenance, and lease administration. The goal of real estate and property management is to maximize the value and profitability of properties while ensuring a positive experience for tenants and owners.
(7) Tourism and Travel Services: Google Maps can be used by tourism and travel-related businesses to create interactive maps, guides, and itineraries for tourists, which can be monetized by charging for access to these resources.
(8) Event and Activity Planning: This text discusses the idea of planning and organizing local events or activities and using Google Maps to share event locations and details. It suggests charging participants for entry to these events or activities.
(9) Geospatial Data and Analytics: You can provide consulting or data services to businesses that want to use location data for decision-making if you have expertise in geographic information systems (GIS) or geospatial data analysis.
(10) API Integration: The Google Maps API enables developers and businesses to seamlessly incorporate maps and location-based functionalities into their custom applications or websites. It is possible for them to monetize these services by charging users for access.
Using Google Maps for commercial purposes can be a source of income, but the amount you earn will depend on your business model, service quality, and marketing efforts. It is important to follow Google's terms of service and local laws and regulations.
---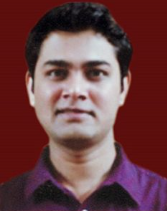 Hi, I am Nikesh Mehta, owner and writer of this site. I'm an analytics professional and also love writing on finance and related industry. I've done online course in Financial Markets and Investment Strategy from Indian School of Business. I can be reached at [email protected].
---