15 Ways to Earn Money for Chemistry Experts
Opting for a career in chemistry can prove to be a wise decision when it comes to earning money. Pursuing a degree and/or expertise in this field opens up numerous avenues in diverse sectors such as science, research, healthcare, and business with excellent avenues to earn money. A chemistry degree equips you with the skills and knowledge to secure a job that aligns with your passions and interests, while also offering a lucrative salary.
If you possess exceptional problem-solving skills in chemistry, there are numerous ways to earn money with your chemistry skills. In general, individuals with a chemistry background have numerous prospects for earning income in diverse industries, including chemical manufacturing, environmental consulting, and pharmaceuticals.
Below are 15 ways to earn extra income with Chemistry skills
(1) Tutoring: Offer one-on-one tutoring services to students struggling with chemistry. You can advertise your services locally or online through platforms like Tutor.com or Wyzant.
(2) Online Courses: Create and sell online chemistry courses or video tutorials targeting students or individuals interested in learning chemistry.
(3) Homework Help: Provide assistance to students by helping them solve chemistry problems or answering their questions through online platforms like Chegg or Study.com or Preply. These are educational marketplace that connects students and teachers. No need to advertise, just register and fill in your qualifications on your profile. Students can find you through the platform's search function or you can search for students on the website's message board where they leave requests for teachers.
(4) Exam Preparation: Develop study guides or practice exams for standardized tests like the SAT Chemistry Subject Test or AP Chemistry exams. You can sell these resources online or offer them as part of a tutoring package.
(5) YouTube Channel: Launch a YouTube channel dedicated to chemistry problem-solving, explanations, demonstrations, and experiments. Monetize your channel through advertisements and sponsorships.
(6) Content Creation: Write and sell e-books, blog posts, or articles that focus on solving chemistry problems or explaining complex concepts in an accessible way. If you're interested in sharing your knowledge of chemistry in a creative and engaging way, starting your own blog on platforms like Instagram, Youtube, or Tiktok could be a great option. However, it's important to note that creating a successful blog requires significant investments of time and resources, including production equipment, advertising, and ongoing maintenance. Only after building a sizable following will you have the opportunity to monetize your blog through brand partnerships and advertising deals.
(7) Chemical Data Analysis: Utilize your chemistry knowledge to analyze chemical data sets for research organizations or companies working in fields like pharmaceuticals, materials science, or environmental studies.
(8) Freelance Writing: Contribute chemistry-related articles or content to science magazines, educational publishers, or online platforms. Use freelance platforms like Upwork or Freelancer to connect with potential clients. You also have the opportunity to apply for an online freelance consultant position on various websites, particularly in the field of chemical manufacturing.
(9) Consulting in Pharma, Food, Chemical, Food & Beverage and other industries: Provide consulting services to businesses to help them ensure chemical safety compliance, develop safety protocols, or conduct risk assessments. Individuals with a background in chemistry have the opportunity to pursue a career in the chemical manufacturing industry, where they can contribute to the development of novel products or enhance existing ones. In this industry, they can find employment and earn money as chemists, researchers, or quality control specialists within chemical companies. Chemists have the opportunity to work in environmental consulting firms, where they assist clients in meeting compliance regulations, conducting risk assessments, and managing pollution control. Additionally, they play a crucial role in developing and implementing sustainable practices for businesses. Chemists can also work in the pharmaceutical industry, where they can contribute to the development of new drugs or enhance the effectiveness of existing ones. Within this industry, they can find employment in various areas such as research and development, quality control, or production.
(10) Patent Analysis: Assist inventors or companies by conducting patent searches and analyzing the chemistry-related aspects of patents.
(11) Chemical Problem-Solving Workshops: Organize and conduct workshops or training sessions on chemistry problem-solving techniques for students or professionals.
(12) Chemical Simulation and Modeling: Use computational chemistry software to simulate chemical reactions or analyze molecular structures for research or industry clients.
(13) Chemical Analysis Services: Establish a small laboratory or collaborate with existing labs to offer chemical analysis services to individuals or companies requiring quality control or material testing. Chemists have the opportunity to contribute to forensic science by examining evidence in criminal investigations. They may find employment in various sectors such as government agencies, law enforcement, or private laboratories.
(14) Academic Editing: Offer your expertise as an editor for chemistry research papers, theses, or scientific manuscripts.
(15) Online Chemical Calculators or Apps: Develop and sell mobile apps or online calculators that solve common chemistry problems or assist with chemical calculations.
(16) Entrepreneurship: Chemists have the potential to establish their own enterprises, which may involve the creation and sale of chemical products or the provision of consultancy services. By leveraging their expertise, abilities, and entrepreneurial drive, chemists can build thriving businesses that cater to diverse industries.
Remember to consider your qualifications, expertise, and local regulations when offering services that involve professional advice or laboratory work. These ideas provide a starting point, but you can also think creatively and adapt them to your specific skills and interests.
---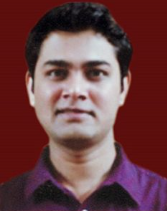 Hi, I am Nikesh Mehta, owner and writer of this site. I'm an analytics professional and also love writing on finance and related industry. I've done online course in Financial Markets and Investment Strategy from Indian School of Business. I can be reached at [email protected].
---