9 Ways to Increase Income When You Don't Make Ends Meet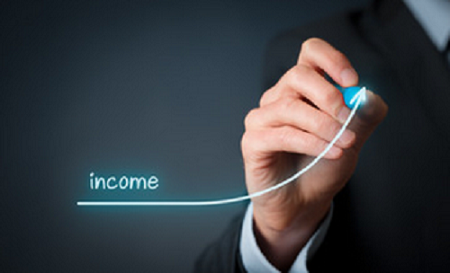 This article is especially for individuals who are not making enough money and make their ends meet.
Our consumption habits, life style and others are the determining factors of whether we will make or lose money. Most of the time, we don't realize it, but with small changes significant amount of money can be saved and that money can be invested in income generating investment products that can give a good return in a short time.
It's time to make that change requiring small steps and integrate them into your daily routine.
Ask for a salary increase
If you have a job, perform at your best and you've been thinking about asking for a raise for a while, it's your time. Fill up with energy and try this option before you move on.
Talk to your boss, tell him or her that you deserve a raise and that you would like your job to be valued a little more.
Find another job
It is often said that, if you don't spend time looking for better opportunities, you will always keep doing the same things and earning the same salary.
Spend at least one hour a day finding those new clients and offering them your services at a more competitive price to improve your current situation. At the beginning, try to keep both businesses and don't neglect the first one until you are sure that the second option is going to be long term and make you financially strong.
Get recommendations
If you have recommendations from clients you will have many more options to get new projects. These new projects will be better paid. The biggest recommendation you can get is word of mouth. If a person speaks well of you and your services you can be sure that you will get more clients because of their recommendation.
Also, to find other jobs that pay better, it is essential to have good recommendations from both professionals and experts.
Turn your talent into money
You don't necessarily need to have a second job, you just might need to think about what you're good at. For example, if you love music; instead of looking for an office job, offer your services as a party planner.
It was a great way to have fun, have a good time and also earn some extra money to make ends meet.
Increase price
Whatever you sell or work on; you need to value your time and put a price on it that is acceptable. It is very normal that you fall into the trap of lowering your prices because you think no one will buy from you. But what you don't know is that if you put a higher price you will be better valued in your services.
Increase the price gradually and test your audience.
Teach what you know
If you are skilled in any particular subject then you can offer online/in person training to interested individuals. But you need to be an expert with good teaching skills. To teach what you know, you just need a place to meet, a structured course plan, and good preparation. Also, if you advertise your services well, students will come on their own.
If you feel confident about new technologies you can offer classes virtually and have your sessions online.
Reduce your expenses
It's not just about making more money or customers, another great strategy is to think about what you're spending the money on and how you save more money. The most common expenses to save are cutting back on fuel, using more public transportation, eating at home, going out less and putting away all that money.
When you make this lifestyle a habit you will notice how your income will start to increase without you noticing it.
Partner with other professionals
There are many people with the same problem like you when it comes to generating income but are not clear how they can achieve it. It is known that unity is strength and that is why you must find people you can connect with to have better results.
You can make collaborations when it comes to promoting yourself, creating a product together, sharing lessons learned.
Make your money work for you
Having passive income is the maximum when it comes to generating extra income. You don't need to work to earn money, what you have created is a system that works by itself. Renting your apartment / any space, bike, car, computer… also becomes a way to generate passive income. You don't have to work anymore, once you have the product it makes itself.
Hope these 9 ways to increase income will help you in some way to achieve financial goals in 2020 and beyond.
---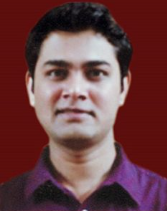 Hi, I am Nikesh Mehta, owner and writer of this site. I'm an analytics professional and also love writing on finance and related industry. I've done online course in Financial Markets and Investment Strategy from Indian School of Business. I can be reached at [email protected].
---