Earn Money TikTok Affiliate Marketing: 7 Point Guide
Affiliate marketing on TikTok is when products or services are promoted and sold through affiliate links or promo codes on the platform. This marketing strategy allows you to earn a commission for any sales or conversions made as a result of your promotion as an affiliate marketer.
How TikTok affiliate marketing typically works?
(1) Affiliate Programs
Affiliate programs are established by companies or brands to partner with content creators or influencers. These programs offer exclusive affiliate links or promotional codes that affiliates can utilize to monitor their referrals and sales.
(2) Affiliate Links or Promo Codes
Affiliate partners are provided with unique links or codes which they can disseminate among their TikTok followers. These links are usually monitored, enabling organizations to associate any resulting purchases or actions with the respective affiliate.
(3) Promoting Affiliate Products
As an affiliate marketer on TikTok, your role involves generating content that promotes the affiliate products. You can display the products, illustrate their usage, or offer reviews and suggestions. The aim is to motivate your followers to buy the products using your affiliate link or utilize your promo code.
(4) Commission and Tracking
If a person clicks on your affiliate link or applies your promo code to make a purchase, the transaction is recorded. As an affiliate, the company can identify you as the source of the sale, and you receive a commission according to the predetermined conditions.
Read: Steps to Earn Money using TikTok Creator Fund
(5) Payouts Structure
The amount of commission an affiliate can earn is subject to change based on the specific affiliate program and product. The commission may either be a fixed sum or a percentage of the sale. Payouts are usually made at regular intervals, like monthly, and can be in the form of cash, store credits, or other forms of agreed-upon compensation.
7 Point Guide to Earn Money
To earn money using TikTok affiliate marketing, follow these steps:
(1) Choose Relevant Products
To effectively promote products on TikTok, it is important to identify those that align with your content and target audience. It is imperative that the products you endorse genuinely interest your followers and are relevant to your niche.
(2) Join Affiliate Programs
Search for brands or businesses that provide affiliate programs. Numerous companies have their own affiliate programs, while others utilize affiliate networks or platforms such as Amazon Associates, ShareASale, CJ Affiliate, or Rakuten Affiliate Network.
(3) Sign up and Get Affiliate Links
Enroll in the affiliate programs that interests you and finish the registration procedure. Upon approval, you'll be given exclusive affiliate links or promo codes that enable you to monitor sales and acquire commissions.
Check out: TikTok Live Stream – An Income Generating Avenue
(4) Create Engaging Content
Create TikTok videos that cleverly and genuinely showcase the affiliate products. Highlight their features, demonstrate how to use them, or share your own experience using them. Ensure that your content is both entertaining and informative, captivating your audience's interest.
(5) Include Call-to-Action (CTA)
When creating your TikTok video, make sure to incorporate a distinct call-to-action that motivates viewers to either click on the affiliate link provided in your video description or utilize TikTok's shopping feature to access the product page. Urge them to take advantage of exclusive deals or discounts, purchase the product, or highlight its benefits.
(6) Track Performance
Make sure to monitor your affiliate marketing performance on a regular basis. You can rely on the analytics and reporting tools that are usually offered by affiliate programs to keep track of your clicks, conversions, and earned commissions. Consider which products and strategies are leading to the best outcomes, and modify your approach to optimize results.
(7) Comply with Guidelines
To maintain trust, it's important to adhere to TikTok's community guidelines as well as any specific guidelines provided by your affiliate programs when engaging in affiliate marketing. Additionally, be transparent with your audience about promoting affiliate products.
Note:
To earn money via affiliate marketing on TikTok, it is vital to develop a devoted and active audience. Emphasize on offering significance to your supporters, staying true to yourself, and crafting top-notch content. As your TikTok fan base expands and you establish yourself as a reliable influencer, your affiliate marketing endeavors are more apt to yield profits.
---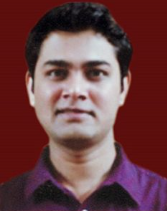 Hi, I am Nikesh Mehta, owner and writer of this site. I'm an analytics professional and also love writing on finance and related industry. I've done online course in Financial Markets and Investment Strategy from Indian School of Business. I can be reached at [email protected].
---