2020: 10 Unusual Ways to Make Money Online – PartTime or FullTime
In today's unbalanced economic condition, wages are not enough to survive. People are earning less whereas living standards are rising and so is the inflation. So, if you want to stop surviving and start making progress, it's worth investigating to earn money in addition to what you are already doing or stop doing what you are currently doing and think of making money through different ways. Thousands around the world are making money by building products or offering services through unique ways. And you don't need to be a computer genius to do all this (although it's good to know as much as you can about the technology). You just need focus, a plan and a lot of dedication and patience. Here are ten unusual ways you can make money online part-time or full-time.
1. Dropshipping
There are many people who are making a living through dropshipping, which involves selling something that is physically never owned. Infact you can have a steady income from drop-shipping while being completely retired from the daily chores. Stores take orders, purchases them from a third party as and when needed and is shipped to the customer directly by the supplier. So basically an individual into the business of dropshipping don't have to own any inventory, pack or ship order, manage returns, etc.
2. Fulfillment by Amazon (FBA)
Another proven way to make money online is through Amazon network known as FBA, or Fulfillment By Amazon. Amazon FBA is an incredible way to make money online because it's not only a powerful and proven business model. But it is also using an online marketplace that has more than 310 million active customers. With FBA, you can have a complete Amazon store that is active and searchable. FBA will store everything and ship it with Amazon Prime, making it a hassle-free purchase decision for the customer. This allows your physical products to be sold in this one-stop shop, and opens the potential for some serious profits.
3. Create Digital Products
If physical products seem too complicated, don't worry. Digital products keep you winning, with a fraction of the overhead. A "digital product," at its core, is proprietary information in a nice package. If you know solution to a problem that your ideal customers and clients have, in 48 hours or less, you can have your course recorded and ready to sell.
4. Virtual Assistant
If all this building and selling isn't something you're looking to do, don't worry: there are other alternatives as well. If your genius zone is focused on execution and you are an entrepreneur, you can become a virtual assistant. Your tasks will be remarkably similar to those of a personal assistant, but oriented to online homework. For example, if an internet executive needs someone to publish all the social network content they've created, and don't want to hire a full-time employee, a virtual assistant would be the first person to ask for help. As long as you can execute the tasks you are given, income is ready to knock your door.
5. Consulting
If you are more comfortable in the field of business strategy, you might consider becoming a consultant. You will be paid to sit above the problems of the day-to-day business world and help companies see the forest through the trees. Bonus points if you can train a company's employees to do something new or better than they are doing now.
6. Trainer
If you feel more comfortable sitting in the realm of personal strategy, you could become a coach. From athletes to students to executives, people need coaches. Someone who can give them honest, actionable advice that helps them push them faster than they can do it on their own. You should to be an expert enough to fine tune someone to their best.
7. Writer
Copywriting is a skill that many people don't know how to do, and of those who do, not many do well. If you can write words that sell, you have a skill that can generate a solid income from anywhere in the world. You can run this business from a phone, tablet, laptop. You just need to write and and post something somewhere every day. Not for fun but for money.
8. E-commerce Owner
You can sell anything online, even the items you create yourself. Platforms like Etsy and Shopify make it remarkably easy by removing all the technical magic from the process. All you have to do is create, sell, and ship. If you are good at executing trades and have something people want to buy, traditional e-commerce may be for you.
9. Startups / Remote Employee
Startups, by their nature, are a risky adventure. One of the ways founders grow their financial performance is by reducing the expenses of a traditional office. That means there are new companies looking for remote employees to work on a regular job on their own terms. And you should be ready to take full advantage of. With today's ease of communication, startups are getting rid of head office tradition and are becoming a totally virtual company and hiring employees remotely.
10. Application Development
When you think of applications, you're probably thinking of massively funded start-ups. But the truth is that most of the applications available today come from smaller companies and scammers. Not everyone earns millions of dollars, but many of them earn five and six figures a year. The best part about applications is that once you know how to build an application, you can develop more and earn more revenue. The above list is not exhaustive. It's just a sample of what people are doing these days. With a little sacrifice and dedication, you can generate an income stream that you can put sky rocket the money in your bank account. This can be the "extra" money you use to travel the world, or the savings you need to quit your daily job and become a full-time member of the laptop lifestyle.
Author Bio:
Hi, I am Nikesh Mehta owner and writer of this site.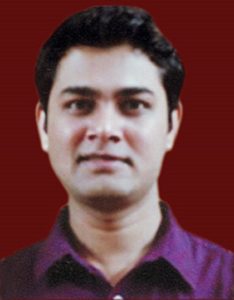 I'm an analytics professional and also love writing on finance and related industry. I've done online course in Financial Markets and Investment Strategy from Indian School of Business.
I can be reached at [email protected]. You may also visit my LinkedIn profile.