TikTok Live Stream: 6 Steps to Earn Money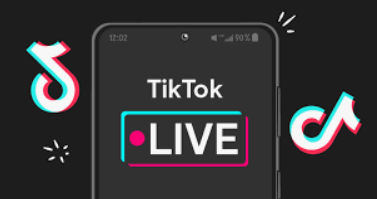 TikTok's Live Stream feature enables users to broadcast real-time video content to their followers, allowing them to interact with their audience through live chats, comments, and conversations.
Followers receive notifications when a live stream begins, and they can join in to watch and engage with the content creator. Viewers can participate in various ways, including commenting, asking questions, and sending virtual gifts.
TikTok Live Stream provides additional features to enhance the streaming experience, such as filters, effects, stickers, and music integration. Content creators can also use interactive features like polls and Q&A sessions to make the live stream more engaging and interactive for their audience.
6 Steps to Earn Money
(1) Eligibility
Make sure you qualify for TikTok's live streaming by meeting the eligibility criteria. Users must have a minimum of 1,000 followers and be at least 16 years old to access the live streaming feature. Nonetheless, these prerequisites could have been revised, so it's advisable to refer to TikTok's official guidelines for the latest updates.
(2) Enable Live Streaming
After ensuring that you meet the eligibility criteria, access your profile page on the TikTok app. To create a new video, tap on the "+" button located at the bottom of the screen and select "Live" from the given choices. In case of any prompts, grant TikTok the required permission to access your camera and microphone.
(3) Set up your Live Stream
Prior to broadcasting, you have the option to personalize your live streaming preferences. Incorporate an attention-grabbing headline and pertinent hashtags to entice your audience. Additionally, you can activate filters, effects, and stickers to elevate the visual quality of your live stream.

(4) Interact with Viewers
When you commence your live stream, prioritize interacting with your audience. React to their comments, provide answers to their queries, and recognize them by their usernames. Motivate your viewers to hit the like and share buttons to enhance the exposure of your live stream.
(5) Virtual Gifts
If you're a TikTok user, you can take advantage of the "Virtual Gifts" feature. This feature enables your audience to buy virtual coins and send them to you as gifts while you're live streaming. The coins can be converted into diamonds, which can then be exchanged for actual cash. Every gift you receive from your viewers adds to your diamond collection, which you can withdraw as earnings later on.
(6) Promote your Other Platforms
While live streaming, make sure to mention and promote your other social media accounts, websites, or merchandise. Motivate your audience to follow you on different platforms or check out your online store. This cross-promotion can assist you in expanding your revenue streams and building your brand beyond TikTok.
Note:
It's crucial to keep yourself informed about the latest guidelines from TikTok as their policies and features are subject to change. To enhance your chances of earning money through live streaming on TikTok, it's essential to establish a dedicated and involved audience.

---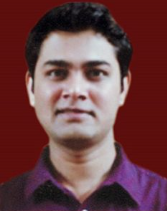 Hi, I am Nikesh Mehta, owner and writer of this site. I'm an analytics professional and also love writing on finance and related industry. I've done online course in Financial Markets and Investment Strategy from Indian School of Business. I can be reached at [email protected].
---