18 Ways to Make Money with Amazon in 2020 & Beyond for Everyone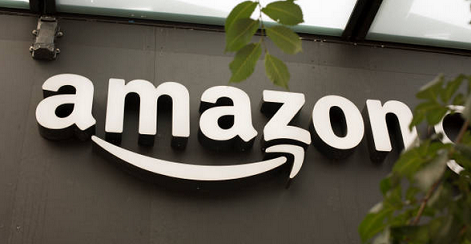 Making money online is a game of hard and smart work and not at all an easy nut to crack for everyone. Many people out there to make money online don't understand this and think they could get rich overnight just on the basis of luck. And this is a 100% misconception.
Only with a strategic hard work, you can build an online business that can earn you tens or hundreds of thousands of dollars each month.
Now let's come to the main discussion point of this article.
There are of course different ways and means to build an online business, for example dropshipping, blogging, affiliate marketing and so on.
However, one popular way is to start an online business and earn money online is through various products and services of Amazon, the world's largest ecommerce giant which is also into services of cloud computing, digital streaming, and artificial intelligence. In recent years, the e-commerce marketplace has experienced a huge upswing.
This article is all about ways to make money on Amazon in 2020 and beyond.
18 Options Amazon Offers to Earn Money
In this article, you will learn in details about
Ways to earn money on Amazon
How to start
Earning potential
Other important details
So let us begin…
(1) Sell private label products through Amazon FBA (Fulfillment by Amazon)
Selling your own private label products on Amazon is one of the most lucrative ways to make money on Amazon.
But what is private labeling?
Private Label is an English term. Private Label products are the products that are manufactured for a specific merchant and then sold under a proprietary brand name set by the merchant.
This gives the dealer the opportunity to coordinate certain product features with the manufacturer and to create his own brand. The private labeling trend comes from the USA and is particularly popular with young entrepreneurs who want to establish their own brand.
But how can you sell your private label products on Amazon?
Selling cannot be easier than Amazon's FBA service (Fulfillment by Amazon). Through this service you can send your products directly from your manufacturer to Amazon.
As soon as a customer orders your products on Amazon, they are shipped through Amazon. In addition, Amazon also takes care of the complete customer service and all other logistical processes for you.
You only have to make sure that your product is delivered to an Amazon department store. Once your goods arrive at a department store, all logistical processes and customer services are outsourced to Amazon.
Of course, you have to pay Amazon a fee for these services, the rest goes into your pocket.
The simplest trick to create your own product is to order your products directly from Alibaba or Alieexpress (Online B2B Trade) online and have them delivered directly to an Amazon department store.
On the Internet there are many articles and guides on different Amazon FBA strategies, what products you should sell on Amazon, how to set up ads on Amazon, how to find a supplier, etc..
Selling products on Amazon means running a business. Accordingly, there are no upper sales limits. However, you have to deal with the subject matter in detail to be successful.
How much you can earn by selling private label products on Amazon?
The sky's the limit. The average product brings in about $1000 to $3000 net profit per month. Of course you can scale your online business and earn tens of thousands of dollars or more.
(2) Sell wholesale goods on Amazon
The sale of wholesale goods is similar to the sale of private label products on Amazon. However, there is one difference: As a seller, you do not sell your own products under your own brand, but the products of other companies.
This has one advantage. You don't have to worry about manufacturing, branding, certificates or other annoying tasks. This saves you a lot of time and you can concentrate on the main task of your company.
However, selling wholesale goods on Amazon also has a serious disadvantage. The competition is much higher, and in recent years the competition has increased even more.
Furthermore, this business model is not as scalable as selling private label products. The competition is very high and sooner or later you will reach a limit.
How to sell wholesale products on Amazon:
The procedure is nearly the same as for the sale of private label products. The only serious difference is the sourcing, i.e. the purchase of the products.
You do not buy your products from a manufacturer who produces them especially for you, but instead buy products that are already produced.
How much money can I make selling wholesale goods on Amazon?
As mentioned above, selling wholesale goods on Amazon is not as scalable as selling private label products.
Nevertheless you will be able to earn a few thousand dollars a month.
(3) Deliver goods for Amazon (Amazon Flex)
This is a completely different approach to earning money with Amazon. This is not about selling products via the Amazon platform, but about delivering products for Amazon.
Amazon's Flex program is designed to be very simple. First you create a normal Amazon account. With this account you can login to Amazon Flex. After logging in, you will need to watch a few videos that show you the best practices.
Then you answer a short questionnaire and download the mobile app.
Once you are accepted by Amazon as a driver, you can start delivering products for Amazon.
The Amazon Flex program has the following benefits:
You get a good hourly wage of $18 – $25
You can arrange your working hours flexibly
You are your own boss
The Amazon Flex app offers a cool interface that lets you track your earnings in real-time.
A good way to learn more about Amazon Flex is to check out the Amazon Flex FAQ.
How much money can I earn with Amazon Flex?
Hourly wages are $18-$25 and shifts are usually five hours long. I have heard from various Flex employees that even if the shifts are completed faster, they are paid every five hours.
So you can earn between $90 and $125 a day. According to Amazon Flex, you can work seven days a week.
This would mean that you can earn between $2700 and $3750 a month. But then you would have to work seven days a week.
4. Kindle Direct Publishing to publish your own e-books
Amazon Kindle Direct Publishing (KDP) is a very popular way to make money on Amazon. KDP allows you to publish your own books on Amazon and then sell them through Amazon.
You can even make money with KDP without writing a book. To do this, you hire a professional author and buy the rights to that book. You can also sell the e-book later as a printed version via Amazon. Yes, Amazon will print the book for you and send it to your buyer.
Amazon Kindle Direct Publishing: The exact procedure
The first thing you do is register here at Amazon KDP. Then you write a book or hire someone to write a book for you. You then upload this e-book to Amazon KDP, edit the cover, and you're ready to go.
Of course you should think carefully about what you want to write a book about. The subject matter of the book should have little competition and be in high demand. And such a topic is hard to find. But please don't write a book about a topic that has been covered a hundred times.
To solve this problem, you can use tools like Helium 10 or Jungle Scout. These tools show you how often a book sells and if it is worth writing a book about a certain topic.
Here are more tools you can use for Amazon KDP Business:
Helium 10
Jungle Scout
KeywordTool
How much money can I earn with Amazon KDP?
There are many authors who earn up to $40,000 per month. However, these authors are very professional, have several hundreds of books on Amazon, and write new books regularly.
I would say that you can earn about $1500 to $2000 per month with Amazon KDP. Of course, you can really get involved and publish a new book every day. Then you will earn a lot more. As far as the administrative overhead of Amazon KDP is concerned, it is ZERO.
PS: You can also sell physical books on Amazon that you did not write yourself.
5. Amazon Affiliate Program
Affiliate marketing has basically been around for a thousand years. It is based on the principle that you refer a product and get a commission for it.
This is exactly how Amazon's affiliate program works. You refer a product and other people buy that product through your affiliate link. The average margin of the Amazon Affiliate Program varies from about 7% to 15%.
With the Amazon Affiliate Program you can earn money in two different ways. Either you recommend products to your friends and they buy the product via your link, or you build up an affiliate site or a social media presence where you can share your links. In the first case you will probably earn (much) less money, because the margins are correspondingly low.
If you really mean it, then you should build your own affiliate site.
There are countless resources on the Internet about affiliate marketing. Affiliate marketing is not just about creating a website and hoping that people will buy products through your website. There is more behind it, such as e-mail marketing, SEO, etc..
How much can I earn with the Amazon affiliate program?
Depending on the size of your audience, you will earn between $500 and $50,000.
(6) Work as an Amazon representative
According to Wikipedia, Amazon had 7,50,000 employees till 2019. A large proportion of these employees work from home.
So why not earn money as Amazon employees from home?
How much money can I earn as an Amazon representative?
As in any company, your income depends on your position. However, Amazon has a minimum wage of $15 per hour.
(7) Amazon Alexa Skills
Have you ever heard of Amazon Alexa? Alexa is a virtual assistant that can help you with your everyday tasks, similar to Apple's Siri. Similar to Apple's App Store, there is also a store for so-called Alexa skills. Alexa Skills are special skills that you can buy for your Alexa version.
If you buy an Alexa skill, your version of Alexa is equipped with this "ability" and you can use it every day.
Here is an example of an Alexa skill:
With the command "Alexa, open Sleep Sound" Alexa automatically opens the music player and plays music to help you fall asleep.
But how can you earn money on Amazon with Alexa Skills?
As a developer you can program your own Alexa skills and offer them on the Alexa Skill Store. You can determine the price for your skill yourself.
You receive 70% of the turnover when a customer buys your Alexa Skill. 30% will go to Amazon. It is up to you whether you set a one-time price or if you want a monthly rate.
Visit Amazon official page, if you want to develop an Amazon Alexa Skill.
How much can you earn with Amazon Alexa Skills?
If the skill you are offering has demand then the potential to earn is $1,000 to $2,000 a month.
(8) Audio Books
We've already talked about how you can make money by publishing your own e-books through Amazon KDP.
This is about publishing your own audio books and earning money with them. Many readers out there prefer to listen to content instead of reading it. So by creating audiobooks you can still reach a target audience and make money.
Typically people listen to audio books, for example while driving a car, so that travel time can be used effectively.
How to create audio book on Amazon?
To create an audio book on Amazon, the first thing you need to do is go to Amazon Audiobook Creation Exchange. Here you can find professional voice talents to produce your audio book, or you can upload your audio book yourself, if you can create it yourself.
Interestingly, you can either pay a flat fee to the speakers for your audio book, or share the later profits with them.
This means that you can have your audio book produced for free, but you have to share later earnings with the speaker.
How much can I earn with audio books on Amazon?
The profit margins on Amazon ACX are somewhat more complex and are structured as follows:
(i) When produced by a voice-over artist for a one-time fee:
40% for exclusive distribution on Audible, Amazon & iTunes
25% without exclusive distribution (you can sell your audio book anywhere)
Production costs for your speaker
(ii) Production by a speaker without a one-time fee:
20% profit margin for you (the rest goes to your speaker)
(iii) Own production:
40% with exclusive distribution on Audible, Amazon & iTunes
25% without exclusive distribution (you can sell your audio book anywhere)
Own production
(9) Retail Arbitrage on Amazon
Retail arbitrage is based on the principle of arbitrating items in so-called retail stores such as Walmart, Target, Barnes & Noble, etc.. and then resell them on Amazon for a more expensive price.
For example, you buy a product for $9 and sell it on Amazon for $25, and after deducting all fees and delivery costs you make a profit of $8.
Of course you can also sell your products on other marketplaces such as eBay. The principle is the same. However, it turns out that you can make the most profit with Amazon.
This is mainly because you can reach a much larger target group with Amazon than with other online sales channels.
How can you start with Retail Arbitrage on Amazon?
The main steps are defined in the following points:
Create an Amazon Seller Account
Download the Amazon Seller App
Visit your local retail store like Walmart, Target or Barnes & Noble (the list below may help you)
Use the Amazon Seller App to scan greatly reduced products
Buy any product that brings in $3 profit after deducting fees and shipping costs. (To calculate these costs you can use this Amazon FBA calculator, but the Amazon Seller App provides its own calculator).
Offer your products for sale on Amazon (Use FBA)
List for popular retail arbitrage stores:
Walmart
Target
Lowes
Staples
How much can you earn with Retail Arbitrage on Amazon?
Unfortunately Retail Arbitrage has become very competitive in the last few years. Moreover, Amazon makes it more and more difficult to sell well-known brands. So there is a risk that you will end up with your merchandise.
(10) Online Arbitrage
Online Arbitrage is based on the same principle as Retail Arbitrage with one important difference. You do not buy your products in retail stores, but on other online marketplaces such as Ebay.
What is the step-by-step process?
The process of Online Arbitrage is the same as the process of Retail Arbitrage. The only difference is that you buy your products on Ebay or other e-commerce marketplaces.
How much money can I earn at Amazon with online arbitrage?
Just like Retail Arbitrage, Online Arbitrage has the same problems. It is hard to scale and you have a lot of competition. There is also a risk that you will be left sitting on your merchandise.
The profit opportunities are about the same as retail arbitrage and range from $100 to $2000 per month.
(11) Mechanical Turk Program
Amazon's Mechanical Turk program is a crowdsourcing platform that allows companies to outsource their processes to professional workers. These tasks can include everything from simple data validation and research to tasks such as survey participation, content moderation and more.
Mechanical Turk enables companies to leverage the collective intelligence, skills and knowledge of the world.
Organizations can streamline business processes, accelerate data collection and analysis, and drive the development of machine learning. It is well known that the future of work will change. A large part of this change will be influenced by crowdsourcing.
There are already freelance platforms, such as Fiverr or Upwork, on which companies can purchase services. With the Mechanical Turk program Amazon has also jumped on this bandwagon and now offers its own crowdsourcing platform.
How much money can I earn with the Mechanical Turk program?
Online reports claim that Mechanical Turk workers can expect to earn between $6 and $10 per hour.
(12) Sell your products through Amazon Handmade
Are you creative and technically gifted? Amazon Handmade enables craftsmen to offer and sell their products on Amazon.
Of course, you have a little more effort here, because you have to make your products yourself. But with Amazon Handmade you can reach a huge audience and sell your products all over the world.
Advantages of Amazon Handmade:
A handcrafted application and audit process to ensure that Amazon is building a true handmade business
Participating in Amazon Handmade, creating your shop and listing your products is free. Amazon Handmade will deduct a 15% referral commission from a sale
Your craftsman profile has a custom URL so customers can easily find your shop
How do you go about Amazon Handmade?
Be creative
Produce your products (Handicraft products)
Sign up for Amazon Handmade
Offer your products for sale
How much money can you earn with Amazon Handmade?
The fees on Amazon are higher than the fees on eBay or Etsy. However, as a craftsman you can reach a much larger audience with Amazon Handmade than with eBay or Etsy.
Amazon Handmade even offers the possibility to advertise your products with Sponsored Ads, which directly means more dollars.
(13) Use Amazon Services
Originally started as an online retailer for products, Amazon now also offers services.
In essence, Amazon Services enables entrepreneurs to sell their services online.
Amazon Services. Most of Amazon Services are about the following tasks:
Home & Business
Yard & Outdoors
Electronics & Computers
Carpet cleaning
and so on…
To use Amazon services, you must offer services. Whether you're a gardener, plumber, or common craftsman, Amazon Services allows you to connect with people who need your services.
You can offer as many services on Amazon Services as you want. The only thing that matters is that customers are willing to buy your services and pay.
To learn more, visit Amazon Services.
(14) Work in an Amazon department store
Amazon employees pick, pack, store and ship products for Amazon and its first and third-party vendors. Working in an Amazon department store is a hard job, but the pay is reasonable.
Amazon has a minimum wage of $15 per hour, but you can earn significantly more. Visit Amazon here to work at an Amazon department store or to find more information.
(15) Seasonal work for Amazon with CamperForce
Amazon has created the CamperForce program to offer jobs to people travelling in motorhomes. These workers help out during seasonal rushes. The campers have two advantages. They earn money and they meet other enthusiastic campers.
In addition, as a Camper Force employee you can choose your tasks from different locations depending on availability. For example, CamperForce employees can perform tasks such as picking, packing, stowing and receiving parcels.
Amazon CamperForce allows you to drive around the country, do a job at Amazon, earn money and then drive to your next holiday destination.
How much money can you earn with Amazon CamperForce?
Amazon has an hourly wage of $15 and as a CamperForce employee you will also be paid for your camper van space. In addition you have many other benefits. You can find them directly on the CamperForce homepage.
(16) Amazon Vine
Amazon strives to provide honest and unbiased reviews for products and services.
For this reason, Amazon has introduced the Vine program, which allows customers to receive free merchandise from Amazon and its third party vendors in exchange for reviews. You don't get paid for your reviews, but you get the goods for free and can then resell them.
Many Amazon-Vine Testers turn around and sell the products on Ebay to make money. Since the products do not cost you anything, the full amount is your net profit.
How do you get into the Amazon Vine program?
To get free products from Amazon and to test them, you need an invitation and for that you need to write meaningful reviews at Amazon over a few weeks. You have to establish yourself as an expert in a certain field. Then you will most likely be invited into the Amazon Vine program.
(17) Merch by Amazon
Are you creative? Do you have a good idea for a particular garment or logo, but don't want to make investments to turn your idea into reality?
In this case you should immediately take a closer look at Merch by Amazon. Merch by Amazon is a print-on-demand service that prints your logos and patterns on a specific garment or bag, when a customer orders something.
How much money can you earn with Merch by Amazon?
You earn money with every sale that is made on Amazon. A seller can earn on average about $1.50 per product and per month. So if you have 100 designs, you can earn about $150. If you have 1,000 designs, you can earn about $1,500 per month, and so on.
(18) Trade-In Program
The Trade-In program from Amazon is actually not a way to make money on Amazon. The program allows you to exchange used goods for Amazon vouchers.
No matter what you don't need anymore, you can send anything to Amazon and get vouchers that you can redeem for great Amazon products. Amazon's trade-in program is more of a way to exchange old products for new ones rather than actually making money.
What is positive is that Amazon credits you about 25% of the purchase price. Not bad, actually. But you have to keep in mind that Amazon does not accept every "junk". Amazon is very careful to accept only good goods. There is nothing here called as gift.
Author Bio:
Hi, I am Nikesh Mehta owner and writer of this site.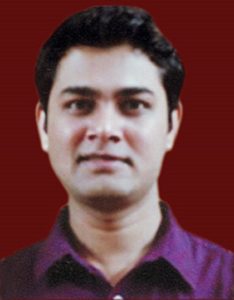 I'm an analytics professional and also love writing on finance and related industry. I've done online course in Financial Markets and Investment Strategy from Indian School of Business.
I can be reached at [email protected]. You may also visit my LinkedIn profile.