April 01,2021: New Rules on Small Savings, Interest Rate, ITR & others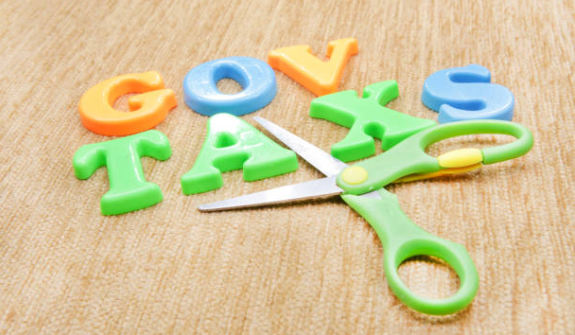 The new financial year has begun from April 1, 2021 and many changes in the financial systems that take place in India when the new financial year begins.
The government had also changed several rules this year. However, some of these rules have been extended or the changes have been withdrawn on the date of implementation.
The two big changes deferred are:
You will now be able to link PAN and Aadhaar Card by 30th June.
Further, the Government has also withdrawn the decision to cut interest on small savings schemes.
Here is the complete list of the changes government has deferred or implemented
Changes Extended
(1) Aadhaar-PAN to be linked by June 30
The government has extended the date of linking PAN with Aadhaar to 30th June. Earlier PAN and Aadhaar was to be linked by 31st March. On the last day, people were also facing difficulties in linking PAN and Aadhaar because of several issues. In fact, the official website of the income tax department was not functioning properly.
(2) Small savings scheme to continue to receive higher interest
The government has withdrawn its decision to cut interest rates of small savings schemes. The decision had reduced the interest rates on money deposited in PPF, Sukanya Samriddhi Yojana, Kisan Vikas Patra, Senior Citizen Savings Scheme, National Saving certificate, Monthly income scheme, time deposit and savings account. Now, these savings schemes will continue to get interest as before.
(3) Salary structure not to change
Changes in the salary structure from April 1 have been postponed. This has been attributed to incomplete preparedness for labor codes of some states. The centre had changed 29 labor laws and made 4 labor laws. After which the companies were asked to make several major changes including the salary structure of their employees.
Changes that will come into effect from April 01, 2021
(1) Tax on interest on EPF
In the budget 2021-22, tax was announced on interest on employees ' Provident Fund (EPF). Now, up to 2.5 lakh EPF investments in a financial year will be tax free. Investing more than that will tax the earnings from interest on additional amount. Meaning, if you have deposited Rs. 3 lakhs annually, the income from interest on Rs. 50 thousand will be taxed at the rate of your tax slab.
(2) Super Senior Citizens Exempted from filing ITR
Citizens above 75 years of age will not have to file ITR from 1st April 2021. This exemption has been given to senior citizens who receive pension or interest on fixed deposit.
(3) Transactions from post office account will be charged
If your account is in India Post Payment Bank (IPPB), you will be charged for Aadhaar based payment system (AEPS) in addition to depositing or withdrawing money. This charge will be applicable after the end of the free transaction limit. That is, if the free limit of your transaction is over, then you will be charged.
(4) Pre-Filled ITR Form
For the convenience of the employees and to simplify the process of filing income tax returns, individual taxpayers will now be provided with pre-field ITR form from 1st April 2021. This will make it easier to file ITR.
(5) DOUBLE TDS on not filing ITR
The government has tightened the rules for those who do not file income tax returns (ITR). They will now have to pay double TDS when IT returns are not filed.
According to the new rules, those who have not filed ITR will also have more tax collection at source (TCS). According to the new rules, the penal TDS and TCL rates will be 10-20% from July 1, 2021, which is usually 5-10%.
(6) Dual air bag in car must
Safety standards have been changed in passenger cars. Now, it is mandatory to put airbags for the driver as well as the adjacent seat.
(7) Corona vaccine for people over the age of 45
Individuals aged 45 and above can now get corona vaccination. They will have to first register themselves on the CoWIN portal. Thereafter, they will be able to go to the government or private medical centre and get vaccinated.
(8) Exchange of Checkbook and IFSC code of Oriental and United Bank
The Punjab National Bank had said that the old checkbook of Oriental Bank of Commerce and United Bank of India and IFSC/MICR Code will work only till 31st March 2020. Then you have to take a new code and checkbook from the bank. On April 1, 2020, the government had merged the Punjab National Bank, Oriental Bank of Commerce and United Bank of India.
(9) Non-salaried class to pay more TDS
Now the non-salary class is going to hit the extra tax on the pockets of people like freelancers, technical supporters, and others. Earlier these individuals had to pay 7.5% of their earnings as TDS but now they have to pay 10% TDS.
(10) AC, TV, trains, smartphones & few others to be expensive from April 1
Before summer, electronic companies will raise prices of products like AC, cooler, fridge. Also, if you are planning to buy a smartphone, car or bike, you will have to pay more money. Besides, air fares are also going to increase.
(11) New online payment rules to be implemented
If you have linked your mobile or electricity bill to a debit card or credit card and do not have extra authentication, your auto debit will not be completed and your payment will be affected. According to the Reserve Bank's guidelines; banks, card service providers, online vendors have to enforce additional factor authentication rules.
Author Bio:
I am Nikesh Mehta, owner and writer of this site.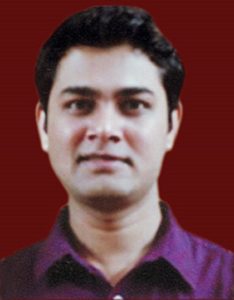 I'm an analytics and digital marketing professional and also love writing on finance and technology industry during my spare time. I've done online course in Financial Markets and Investment Strategy from Indian School of Business. I can be reached at [email protected] or LinkedIn profile.