Coronavirus & Stock Market: 3 Most Profitable Industries to Invest In
The global economy is heading for a painful shrinking process. Many current forecasts point to this. The economists at S&P only expect global growth of between 1.0 and 1.5 percent for 2020 as a whole. This means negative growth practically immediately.
For China in particular, the experts are expecting significantly stronger effects on the economy than initially assumed. And this despite the fact that the government there is desperately trying to boost production again.
Covid-19 makes defensive stocks even more attractive
During an economically weak phase, so-called "defensive" industries traditionally come into focus.
In the ongoing corona crisis, this is perhaps even more sensible than in "normal" economic downturns. This is because during this period, individuals are to a certain extent forced by official regulations to make greater use of certain products and services and to dispense with others. In addition, there are certain industries even more attractive.
Check out: Managing personal finance during recession
(1) Healthcare and Pharmaceutical Industry
Such special effects concern, for example, areas that play a direct or indirect role in combating the health crisis. Companies that manufacture respiratory equipments, and vaccines are the best.
Medical technology companies and laboratory equipment suppliers will probably more than live up to their image as recession-averse shares in the coming months. Pharmaceutical giants such as Pfizer or Novartis should also be able to convert part of the exceptional economic situation into revenues and profits.
(2) Consumption Industry
This should also apply to many consumer stocks. In times of the corona crisis, the motto "we always eat and drink" must be supplemented by "at home". Gorillas of the consumer goods industry such as Nestlé, Procter & Gamble, Colgate or Johnson & Johnson or Danone will benefit from this.
Even if public and private passenger transport will be significantly reduced, this will not apply to the goods that people need in their apartments and houses, from Pampers and ready-to-serve pizza to the new PC or TV, which is intended to brighten up the many hours spent in the familiar home.
Not only the manufacturers, but also the sellers and suppliers of the goods to the exile of consumers will benefit from the new situation. Amazon is likely to take over a large part of the business, which will disappear when shops elsewhere close.
(3) Utility Companies
Utilities are traditionally considered crisis-resistant. This, too, is likely to be confirmed even more in the coming months.
Consumers' electricity and gas bills are likely to rise as office workplaces, as well as schools and universities, remain closed. Telecom providers, whether for fixed-line or mobile telephony, will also benefit.
The same applies to leading smartphone manufacturers such as Apple and Samsung. Streaming providers such as Netflix will certainly receive a push, as will manufacturers of game consoles or PC and Internet games.
So anyone who wants to restructure their portfolio at the supposedly "cheap" prices currently available or who is now venturing a new entry should do so in view of the difficult economic situation that is about to arise.
Even in a recession there are winning industries and stocks.
Author Bio:
Hi, I am Nikesh Mehta owner and writer of this site.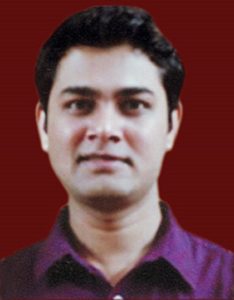 I'm an analytics professional and also love writing on finance and related industry. I've done online course in Financial Markets and Investment Strategy from Indian School of Business.
I can be reached at [email protected]. You may also visit my LinkedIn profile.