From April 1, 2021: 10 New Rules on Tax, Salary, ITR, TDS & others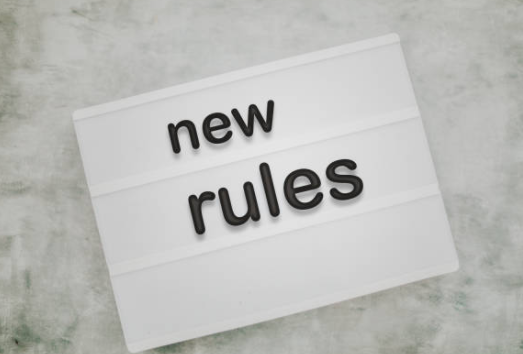 March 31 is the last day of the financial year in India and the new financial year will begin from April 1. With the start of the new financial year, many rules are going to change. 
Here are the 10 very important changes that everyone must be aware of:
1. Tax on interest from EPF
In the budget 2021-22, tax was announced on interest from the Employees Provident Fund (EPF). Now, up to 2.5 lakh EPF investments in a financial year will be tax free. Investing more than that will be taxed on interest earnings on additional amount. Meaning, if you have deposited Rs. 3 lakhs annually, the income from interest on 50,000 will be taxed at the rate of your tax slab.
2. Changes in salary related rules
Government is preparing to implement the new wage code of the salary from April 1. Your salary will change as soon as the new wage rule is implemented. According to the new wage code, the share of in-hand salary should be 50%. That is, the salary that is mixed with basic salary, dearness allowance and retaining allowances should be half of your total salary. That means your salary structure will change from the 1st April, 2021.
3. Charge to withdraw and deposit money from post office account
If your account is in the India Post Payment Bank (IPPB), you will be charged on the Aadhaar based payment system (AEPS) in addition to depositing or withdrawing money from April 1, 2021. This will be charged after the free transaction limit ends. That is, if the free limit of your transaction is over, then you will be charged.
4. Pre-Filled ITR Form
In order to facilitate the employees and simplify the process of filing income tax returns, the individual taxpayers will now be provided with pre-filled ITR form from 1st April 2021. This will make it easier to file ITR.
5. Super Senior Citizens Exempted from Filing ITR
Senior citizens above 75 years of age won't be required to file ITR from 1st April 2021. This exemption has been given to senior citizens who are dependent on pension or interest on fixed deposits.
6. Double TDS on not filing ITR
The government has tightened the rules for those who do not file ITR. For this, the government has added section 206AB to the Income Tax Act according to which double TDS will be applied from April 1, 2021 for not filing ITR. According to the new rules, those who have not filed income tax returns will have more tax collection at source (TCS). As per the new rules, the penal TDS and TCL rates will be 10-20% from July 1, 2021, which is usually 5-10%.
7. Dual air bags must in the car
Safety standards in passenger cars are changing from 1st April next month. Now, it has been made mandatory for the driver as well as the adjacent seat to put the airbag.
8. Corona vaccine for people over the age of 45
From April 1, individuals with age 45 years and above, can get corona vaccination. They will have to register themselves on the Covin portal. Thereafter, they will be able to go to the government or private centre and get vaccinated.
9. Oriental and United Bank's checkbooks and IFSC will be changed
The Punjab National Bank has said that the old checkbook of Oriental Bank of Commerce and United Bank of India and IFSC/MICR Code will work till March 31. Then you have to take a new code and checkbook from the bank. Customers can also call toll free number 18001802222/18001032222 for more information. On April 1, 2020, the government had merged the Punjab National Bank, Oriental Bank of Commerce and United Bank of India.
10. Non-salaried class to pay more TDS
From April 1, the non-salaried class like freelancers, technical supporters, etc. will take a hit on their pockets because of increased TDS. At present, such people had to pay 7.5% of their earnings as TDS but now they have to pay 10% TDS.
Author Bio:
I am Nikesh Mehta, owner and writer of this site.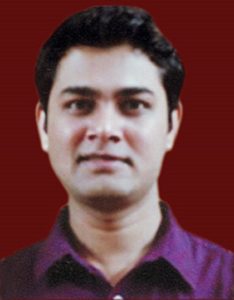 I'm an analytics and digital marketing professional and also love writing on finance and technology industry during my spare time. I've done online course in Financial Markets and Investment Strategy from Indian School of Business. I can be reached at [email protected] or LinkedIn profile.