Education Loan for Medical Studies (MBBS, MD & others): Get Upto 75 Lakhs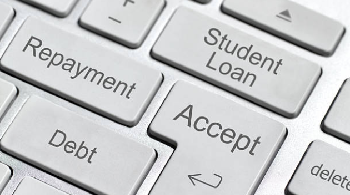 In India, the cost of medical education degree like MBBS, MD, MS and others is extremely high. And there is no control by the government over such a high education cost that too for medical career which is considered to be the most noble career.
Although the fees in government medical college is within reach of middle class family, but not everyone gets admission due to the quota system & limited seats even if the student is meritorious. So the option left is private medical college. But in these educational institutions, the fees is extremely high. The annual tuition fees (in lakhs) are:
Government medical college: Between Rs. 30, 000 to 1, 00,000
Private medical college: Average 12 Lakhs
The above fee does not include management and NRI quota which are separately charged by private colleges. And hostel and other fees are excluded. This is very depressing especially for an intellectual middle class student and their parents to secure an admission into their preferred area of interest.
So how can deserving students interested in medical studies pursue their dream when they do not have strong financial support? The answer is education loan.
Almost every prominent bank in India offers education loan for medical study. Here's the table showing list of prominent banks offering education loan for MBBS, MD, BAMS, maximum loan amount and repayment period.
| Name of Financial Institution | Max. Loan Amount Offered for study within India/Abroad | Maximum repayment period in years |
| --- | --- | --- |
| State Bank of India | Above 7,50,000 (7.5 Lakhs & above) | 12 |
| Bank of Baroda (Baroda Gyan) | Rs. 25, 00,000 (25 Lakhs) | NA |
| Canara Bank | 10, 00,000 (10 Lakhs) | 15 |
| Axis Bank | 75, 00,000 (75 Lakhs) | NA |
| Bank of India | 10, 00,000 (10 Lakhs) | NA |
| HDFC Credila | No upper limit | 12 |
| HDFC Bank | 10, 00,000 (10 Lakhs) | 15 |
| Punjab National Bank | 20, 00,000 (20 Lakhs) | 15 |
| Andhra Bank | No upper limit | NA |
| Karnataka Bank | 10, 00,000 (10 Lakhs) | 5 to 7 |
| Indian Bank | 20, 00,000 (20 Lakhs) | 10 to 15 |
| Syndicate Bank | 20, 00,000 (20 Lakhs) | NA |
| UCO Bank | 30, 00,000 (30 Lakhs) | 15 |
| Allahabad Bank | 50, 00,000 (50 Lakhs) | 15 |
| Bank of Maharashtra | 20, 00,000 (20 Lakhs) | 15 |
| Corporation Bank | 20, 00,000 (20 Lakhs) | 15 |
| Dena Bank | 25, 00,000 (25 Lakhs) | 15 |
| Indian Overseas Bank | 40, 00,000 (40 Lakhs) | 5 to 7 |
| Oriental Bank of Commerce | 25, 00,000 (25 Lakhs) | 15 |
| Punjab & Sind Bank | 20, 00,000 (20 Lakhs) | 15 |
| United Bank of India | 20, 00,000 (20 Lakhs) | 15 |
| Federal Bank | 20, 00,000 (20 Lakhs) | 5 to 7 |
| Karur Vysya Bank | 20, 00,000 (20 Lakhs) | 5 to 7 |
Things medical students should keep in mind before taking education loan for MBBS/MD in India or abroad:
Fees covered: Apart from the tuition fees, there are many other expenses involved such as fees for – laboratory, library, examination, equipments, hostel, etc. Check with the bank whether education loan for MBBS/MD, covers these fees or not. Because when all these fees are added, the overall education cost goes up drastically.
Payback or repayment period: Always look for a loan with longer payback period. This is because if someone wishes to pursue further education after MBBS, then making repayment will be difficult, assuming there is no income after bachelors degree.
Top-up loan for higher medical studies: There are many students wanting to pursue higher education after the first course and need second loan. In such cases, ask your bank to not charge additional interest on this second loan for higher studies in medical field. At the same time, extend the repayment period further.
Loan disbursement: Get clarified with the bank on the disbursement timeline and process.
Read about education loan against property.
Moratorium period: This is the period during which no repayment is required after completion of education. This should be on the higher side. Generally grace period of 6 months is provided by most of the banks. Post which your repayment starts.
Interest rate: This should be as low as possible. Your objective should be to save as much money possible. Because education loan amount for medical student is anyways very high and repayment is always a herculean task. So try to save money on education loan by asking the bank to lower the interest rate. If you are a top scorer and secure admission in high rated institution, then chances of lowering the rates are high.
Check out 13 reasons why education loan get rejected.
Acceptable Collateral: If you get admission in government college, then nothing better than that. In this case, since the medical fees for the complete course would be less than Rs. 7.5 Lakh, requiring no collateral. However, if you get admitted to private college; then you might have to keep residential house/flat, non-agricultural land, FD in favor of concerned financial institution. So read the fine print on collateral very carefully.
Processing and prepayment charges: Bargain with the bank to keep these two charges NIL. Since you already have such a big amount to repay, you deserve complete freedom to not pay the charge.
---
Author Bio – Chandra Mehta: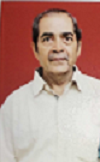 This article has been written by Chandra Mehta.
Chandra is a seasoned banker with 35+ years of experience in banking and financial services industry. He's a retired banker and has served as Chief Manager and Assistant Vice President in State Bank of India/or its subsidiaries.
He has authored many articles on this site (allonmoney.com).
He can be reached at [email protected]. You may also visit his LinkedIn profile.