5 Secrets to Refinancing Your Student Loans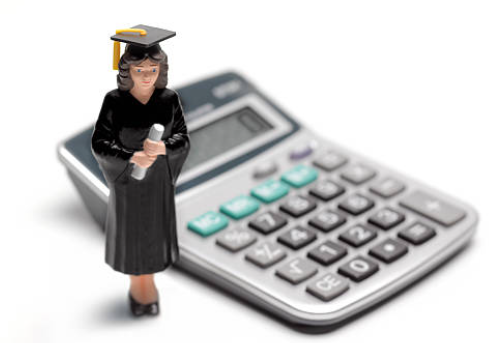 How you manage your student loans can transform your financial future. If you're struggling to pay that money back, there are options you may not be aware of. Finding good student loan refinancing rates is the key to easing your debt burden.
But what does it mean to refinance your student loans, and how do you do it? Here are the five most important steps to take if you're considering student loan refinancing programs.
What is student loan refinancing?
Basically, student loan refinancing is a way to renegotiate the terms of your loans. A private lender pays off the debts you currently owe and, in return, gives you a new loan with new terms. The good news is that it's completely free. Other than what you'll pay in interest, it costs absolutely nothing to get started. You can make it easier to pay off your loans, space out your payments, pay less per month, or do anything else you think might help you.
1) Decide if it's right for you
You know your debt situation better than anyone else. Would a different program help you pay off your student loans, or is the one you have now working well for you? Student loan refinancing rates vary, and the ones that exist may not be right for you.
You'll also want to make sure that the consequences of refinancing your student loans don't affect you too much. To get the best student loan refinancing rates, you'll need an excellent credit history. Federal student loans that are refinanced will also not be eligible for government programs such as income-based repayment. However, if you have private student loans, this will not affect you.
2) Get more than one rate quote
Finding the right student loan refinancing quote can take time and effort. If you want to make sure that this financial option is one that really benefits you, you'll need to shop around and take your time. Search student loan refinancing providers' websites one by one or use a comparison tool that compiles all the rates for you. It's important to get the lowest interest rate possible.
If you're worried that this will affect your credit score, you don't have to worry. Some student loan refinancing programs ask prospective borrowers for information about their credit score or financial situation to provide them with an accurate quote. However, getting this from various companies will not affect your credit score.
You may like: How to avoid being suffocated by student debt
3) Choose a lender and the loan terms
Once you've analyzed all the student loan refinancing rates, it's time to choose the best one for you. By now, you'll know which company offers the lowest rate you can get. Choose that one whenever possible. This will ensure that you don't have to pay much more than you owe, and it will mean that refinancing your student loans will make a real difference in your life.
We have some key tips for you when choosing your loan terms with student loan refinancing programs. First, choose the shortest repayment period you can afford to avoid unnecessary interest payments. If you can, choose a fixed interest rate, as this will ensure that you always know how much you owe.
4) Complete your application
Filling out financial applications can be complicated, and student loan refinancing programs are no exception. It will be a combination of providing financial information about you and your loans, as well as providing supporting documentation.
These documents will include at least some of the following:
Government-issued ID
Proof of college graduation
Proof of residency
Some proof of employment such as tax returns
A recent W-2 form or pay stubs and
Loan or payment verification statements. The application will also include a complete credit analysis to ensure the company knows your current interest rate.
5) Sign the application and wait
If your application is denied, the lender in question will let you know why. An incorrect credit history can be a contributing factor to a denial, but it doesn't have to stop you. Adding a co-signer can help you overcome a large amount of debt.
If you are approved, you will need to sign some final documents if you want to accept the loan. There will be a three-day rescission period after you sign this final document for you to cancel if you change your mind. After that, you'll be ready to go.
Conclusion
It's clear that researching student loan refinance rates can change your life. It can help you go from struggling with your debt to paying it off once and for all. Of course, it's important to always do your own research when it comes to financial matters. But with these tips on your side, you'll finally be able to take charge of managing your debt.
Author Bio:
I am Nikesh Mehta, owner and writer of this site.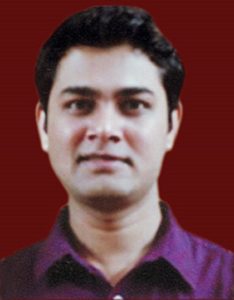 I'm an analytics and digital marketing professional and also love writing on finance and technology industry during my spare time. I've done online course in Financial Markets and Investment Strategy from Indian School of Business. I can be reached at [email protected] or LinkedIn profile.