List of 28 Banks for Sukanya Samriddhi Account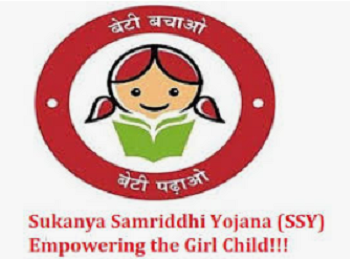 Sukanya Samriddhi Yojana which is a long term savings plan for securing the future of girl child was launched by India's honourable prime minister Shri. Narendra Modi on 22nd January 2015.
On the union budget presented on 28th February 2015 by Shri Arun Jaitely, Sukanya Samriddhi Scheme was declared as a tax free under Section 80C of income tax act. So everyone should take benefit of this scheme and secure their girl's future. Moreover RBI has notified all the banks to update daily status of SSA transactions directly through the government account at it's central account section. Failure in doing so will result in penal action i.e. such bank/branch can be de-authorized. Check out the benefits and features offered under this yojana.
On 11th March 2015, RBI declared the list of banks where interested parents or guardians can open account for the girl child. You can read in detail about the account opening form for SSA at India post office.
Here is the list of 28 banks (public and private) where parents can contact to open Sukanya Samriddhi Bank Account which is a small savings scheme:
Allahabad Bank
Andhra Bank
Axis Bank Limited
BoB – Bank of Baroda
BoI – Bank of India
Bank of Maharashtra
Canara Bank
CBI – Central Bank of India
Corporation Bank
Dena Bank Limited
ICICI Bank Limited
IDBI Bank Limited
Indian Bank
IOB – Indian Overseas Bank
OBC – Oriental Bank of Commerce
P&SB – Punjab & Sind Bank
PNB – Punjab National Bank
SBBJ – State Bank of Bikaner and Jaipur
SBI – State Bank of India
SBH – State Bank of Hyderabad
SBM – State Bank of Mysore
SBP – State Bank of Patiala
SBT – State Bank of Travancore
Syndicate Bank
UCO Bank
Union Bank of India
United Bank of India
Vijaya Bank
Apart from the above approved banks, Indian post offices has already started to open Sukanya Samriddhi Account. Check out interest rate calculation for this scheme where investing Rs.1,40,000 will earn you Rs.5,26,051 on maturity.  Also read similarities and difference between Sukanya Samriddhi Account and Public Provident Fund.
There are just 3 documents required for opening account as follows:
Birth certificate of the girl child
Address proof and
Identity proof of guardian or parents
Also see Pradhan Mantri Jan Dhan Yojana and Pradhan Mantri Jeevan Jyoti Bima Yojana launched by government of India especially for poor people.
---
Author Bio:
This article has been written by Chandra Mehta.
Chandra is a seasoned banker with 35+ years of experience in banking and financial services industry. He's a retired banker and has served as Chief Manager and Assistant Vice President in State Bank of India/or its subsidiaries. He has authored many articles on this site (allonmoney.com).
He can be reached at [email protected]. You may also visit his LinkedIn profile.