Coronavirus Recession 2020: 8 Tips to Keep Financials on Track
Finally we're on the verge of entering into the darkest time, as the global economy is now into recession, which is estimated to be worse than the 2008 economic crisis, as per IMF. No doubt, Coronovirus which originated from the world's secretive country – China, is one of the biggest reason for putting world's economy at the risk and hence this recession can be terms as Coronavirus Recession.
So who can predict the future of the economy especially remaining 2020, is it possible to guarantee the financial stability of a nation? Experts say NO. Several companies have to do without employees in quarantine, while in some countries the entire tourism industry is suffering. The coronavirus has already given unpleasant consequences.
Does this mean that individuals also have to fear for their financial situation? The answer is YES.
That is why it is important that people are ready to face an economic recession without affecting their finances much. It doesn't matter, if a country's economy is on the rise, the expansion cannot go on forever. This is how the economy works. The question is not, if there will be another recession, the question is when. And the answer is, recession is here.
So are you ready today to bear the consequences of a failing economy as we progress in this year and 2021? i.e. in the coming months as we deeply enter into economy crisis, will you be wandering around a McDonald's and have to think twice before ordering fries with your burger?
If you're not ready yet, here are 8 simple tips to keep your finances on track and in control
1. Save More
Check your balance in your savings account and if you don't have one it's time to open it. Ideally, calculate your monthly financial needs, such as rent, utilities, food, gas and entertainment. The ideal savings is to have at least six months covered, ideally one year.
2. Reduce your Wage Dependency
Are you the kind of guy who runs out of money the day after you pay?
If yes, then financial advisors recommend being less dependent on your regular income, called as 'dependency ratio'.
You must improve your income management to maintain a wage dependency ratio below 50 percent, which is ideal.
3. Update your CV
No job is recession-proof. You should always be ready to look for a new job and the first step is to keep your CV up to date, you never know when you will have to send it out quickly.
Be sure to highlight and update your accomplishments, job titles and a summary of your skills. Be honest, don't ramble, and double-check so it's error-free.
4. Expand your Professional Circle
Don't wait until you are desperate for a job to approach new circles, it is common for employers to feel that they only talk to them when they want something.
Expanding your professional circles, in addition to constantly refreshing yourself with ideas, information and opportunities, keeps you in the minds of entrepreneurs. Look for groups or events that align with your goals. Check out alumni and industry meetings or even take new courses.
5. Generate Additional Income Sources
The so-called 'gig' economy makes it easier than ever to earn extra money. You can invest in an Uber, sell goods online, have a workshop and do things you like like like carpentry, jewelry or bakery and market them to your acquaintances or neighbors.
You can spend the extra money without touching your formal income, invest it or pay off any debts.
6. Pay Off your Debts
It's important that you always pay your debts. Keeping debt low saves interest, maintains a better credit rating in case of an emergency, and allows you more room to invest.
7. Record your Expenses
It's easier to reach your financial goals, if you know where your money really goes. There are free money tracking applications, you can see all your accounts in one place: checking, savings, withdrawals and more. Some also allow you to create budgets.
8. Review your investments, if any
When was the last time you tracked your investments? Do you have too much money in high-risk stocks?
Many people in the U.S. were confident and invested too much money in stocks before the last economic downturn. As a result, many lost a large portion of their retirement savings when the economic crisis hit.
If it is money that is not needed for necessary reserves, it may make sense to invest it in a broadly diversified equity index fund, for example. Since the stock market prices have lost a lot of ground since the outbreak of the coronavirus, it can be worthwhile to invest right now.
Author Bio:
I am Nikesh Mehta, owner and writer of this site.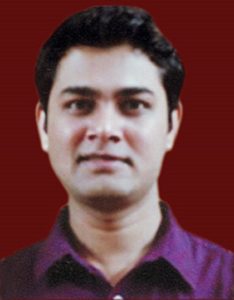 I'm an analytics and digital marketing professional and also love writing on finance and technology industry during my spare time. I've done online course in Financial Markets and Investment Strategy from Indian School of Business. I can be reached at [email protected] or LinkedIn profile.