How to Invoice Effectively to Avoid Poor Cash Flow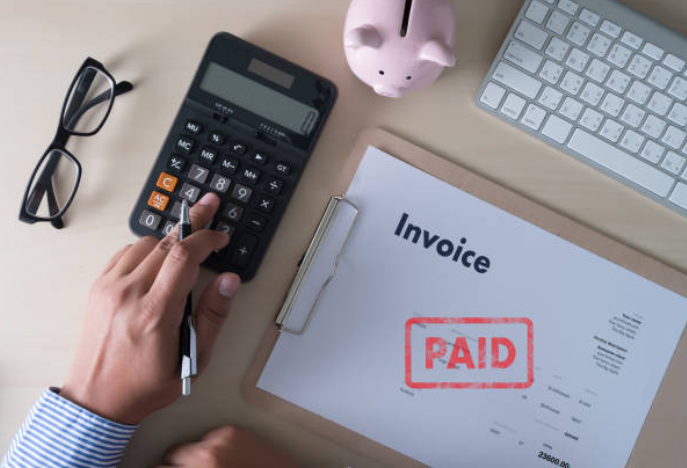 To maintain its business afloat among competitors, a company goes through a lot right from the start. Among the various issues encountered, cash flow is the most significant, causing almost 70% of start-ups – including freelancers or hire Shopify developers and then to fail within the first year.
While numerous elements influence cash flow, invoicing is the most important. As a result, a company must invoice correctly to avoid the dreaded late payment. So, here's a short overview of invoicing for freelancers and small businesses to keep their cash flow healthy.
Invoicing Tips For Freelancers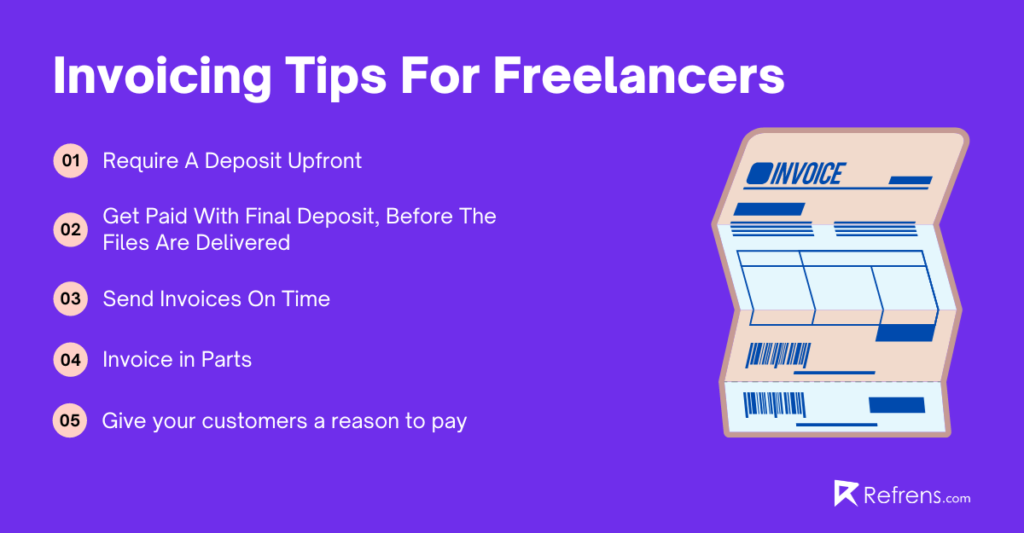 1. Require A Deposit Upfront
It is probably our foremost advice for effectively managing your cash flow. You should acquire an initial deposit and a signed contract before beginning any work. For larger projects to hire freelancers, you require a 50% deposit or a 30% commitment.
2. Get Paid With Final Deposit, Before The Files Are Delivered
To ensure that you get paid, include a clause in your contract stating that the full deposit must get paid before final files are delivered. As long as the client is satisfied with your job, you will get compensated.
3. Make Your Invoices Appear Finished
The fastest payment is done on an invoice that appears to be complete. Any invoice you send should be labeled with "invoice" written at the top. Other details could include the company's name, address, phone number, and, if relevant, a business number. You should add the client's name and address.
The products/services given, the date of delivery, the date of invoicing, tax, interest charges, and the total amount charged should all be included on your invoice.
4. Send Invoices On Time
Clients are a company's main source of revenue, but they don't fulfill the purpose if they don't pay on time. When a service or a product is delivered, it is good to send an invoice. You might also want to think about using automatic invoice processing software to help you remember to send out invoices.
class="wp-block-heading"> 5. Don't Let the Flow Get Away from You

Your clients may make timely payments at first, but they are more likely to stray from the road and begin postponing payments in the long run. If a payment is late, you must keep an eye on it by imposing late fees or interest penalties.

While a timely payment invoice can help, you could also include a 'promise to pay system' in your contract when you hire content writers, which requires the client to pay within a time frame.
6. Invoice in Parts
Invoicing in installments is an excellent way to assure timely payments that benefit both parties. Clients consider it hard to pay a lump sum amount but when requested for a partial payment, they won't have to worry. As a vendor, you'll benefit from this method, because partial payments will keep your firm going and your cash flow smooth. When a delay/ insufficiency occurs, partial payments can also help.
7. Before you start working, you should agree on the terms
Both client and project worker should be aware of the parameters of any agreement before beginning to work. If a client tries to deviate from the terms established earlier in the process, you must respond before proceeding with any more business or file delivery.
8. Give your customers a reason to pay, not a reason to wait
Clients will frequently make excuses for late payments. You can hear things like "I never received your email" or "I sent a cheque, let me know if you don't get it within a couple of days."
You should send timely reminders 3 to 4 days before a payment is due to prevent hearing excuses. You may do this automatically with online invoicing platforms.
Sending reminders encourages the client to act quickly. Another option to deal with this is to offer a discount for on-time payments, incentivizing people to forego excuses and pay on time.
Conclusion
"Cash is King," small business owners are taught early in life. Building and keeping a substantial cash reserve allows every business to maximize its potential and flexibility while also allowing its owners to sleep soundly at night.
Profits are meaningless if there is no money. Many successful businesses have gone bankrupt because the number of funds coming in falls short of the amount going out. Firms that don't manage their cash well may not be able to make the necessary investments to be competitive, or they may have to borrow money at a higher cost to stay afloat.
---
Author Bio
Hetvi works as a Product Associate at Refrens.com – Online Invoice Generator & India's most powerful platform for freelancer's growth. She has worked for some renowned companies as a Brand and Digital marketing associate. You can follow Refrens.com on Twitter, LinkedIn, and Instagram.