4 Financial Lessons Coronavirus Taught Everyone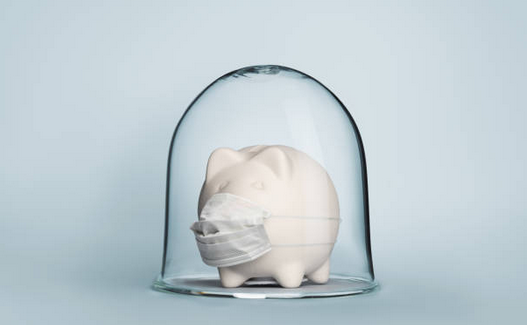 None of the countries and their people took Coronavirus seriously until February; as it was considered just a normal virus which was affecting people only from China. People across the world and China too continued going through the daily routine of going to work, outing, sharing with family and friends, shopping in malls, and other activities.
However by March things started turning upside down across the whole world. Life changed as people were quarantined and global economy came to a standstill.
And starting March serious people across the world started prioritizing the things that were previously overlooked. They started taking care of their health and those around us. And also became more responsible with their personal and family finances.
But what changes did this quarantine brought in everyone's life?
Initially health was given highest priority, but now, people have started worrying about jobs, finances and the economy, in general.
(1) Always Save or Invest

Many of us were surprised by the confinement without good savings. These days it must be paramount to learn that we must always save or invest, as that extra money can become our lifeline at any time.
You can start saving now, for example, what you used to spend on traveling, dining out or leisure, travel, clothes and other goods that we don't always need. Now you can start saving and create that emergency fund for when it's necessary.
If, on the other hand, you already had your savings and your income has not been affected, it's a good time to think about investing. Look for financial options so that this money works for you and continues to grow periodically.
Check out: Kakebo – Japanese method of saving money
(2) Start Budgeting
Earlier we didn't see the need to know exactly what our expenses and income were. We more or less managed our salary according to the large expenses, such as rent or mortgage, services, transportation, market and credit fees.
Expenses such as lunch in restaurants, snacks and cafes during office hours, some unnecessary 'whim', the outings, among others went unnoticed. Expenses that undoubtedly affected our pockets, often leaving us without money before the end of the month.
However, the budget has become a great ally to know exactly what we spend and what money we have to spend the month, being able to decide where to cut and tighten our belt.
(3) Increased Digital Payments
The mandatory lockdown left us no choice but to make use of technology for online payments, transfers and requests that were previously made physically by exchanging paper money.
In fact for financial institutions, this pandemic has turned out to be very challenging. Because in addition to the existing options that made their customer's life easier; they had to make their technological infrastructure strong and at the same time train their customers to adopt digital technologies.
(4) Controlling expenses
Looking the people's behavior and habits; priorities seem to have changed completely. Earlier we did not give a thought on going out for a weekend or buying expensive clothing from our favorite store.
But now we are concerned about the welfare of the family and that all basic needs are covered, without the need for non-essential expense. So let's assume people will say goodbye to unnecessary whims and tastes.
Related read: How economy will change post Covid-19 in most countries
Conclusion
In short, in a crisis like this we must always learn lessons and take advantage of opportunities. We all should continue learning everyday and think and plan about the future in the best possible way. The most important thing is to continue working hard every day and being foresighted so that our loved ones lack nothing.
Author Bio:
Hi, I am Nikesh Mehta owner and writer of this site.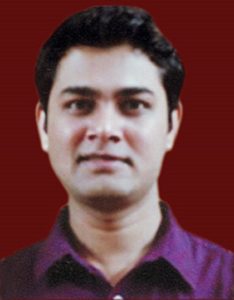 I'm an analytics professional and also love writing on finance and related industry. I've done online course in Financial Markets and Investment Strategy from Indian School of Business.
I can be reached at [email protected]. You may also visit my LinkedIn profile.