Fake Loan: 8 Ways to Identify Scammers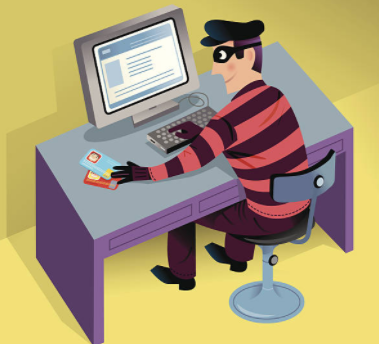 Fake loan providers take advantage of desperate situations such as; debt consolidation, medical emergencies and other to offer attractive loan options and lure unsuspecting consumers with enticing marketing gimmicks.
But…..
How can you protect yourself?
How can you verify if a loan provider is legit and understand the common indicators of a potential fake loan scam?
Technology has revolutionized the internet and that has even forced banks to change their business model from paper to complete digital. The financial industry has advanced to such an extent that you need to just provide personal information and money arrives in your bank account in less than 60 minutes.
How to Identify Fake Loan?
In this article, you will discover some keys to identify a fake loan and reject any such offers in case of any doubts about its legality or security.
1. Free Loan Offer
Websites, social networks, emails or communication applications such as WhatsApp, SMS are often the channels used to market fake loans. And there are different ways to identify them. But the first alert that should jump into your head is that they ask for absolutely nothing in return. 
One thing you should remember is FINANCIAL SERVICES ARE NOT FREE.
In addition to conditions that are not beneficial to the issuer of the product, there are other features that may raise doubts. Their basic marketing objective is to attract by displaying enticing information. But before stepping ahead, the first thing you should do is investigate about the company. And if the doubts persists, consult authorized consumer associations.
The peace of mind of knowing that your loan has all the guarantees is more important than the money itself.
2. Messages are unclear or written in another language
Whenever you apply for a loan on the internet/in-person you should be clear about all the conditions. If you detect any contradiction or see that the content appears in another language, it is best to look for other options before signing something you are not totally sure about.
3. You should pay attention to the way they attend to you.
Customer service says a lot about a reliable company. Do a basic check by visiting their website. Check whether the phone number or email address is visible. And if you contact them, analyze the waiting time and the way they respond.
You can also get more information by exploring their social networks and check the number of "likes" and comments. Social media is one of the best channel to verify anyone's authority.
4. Use competitor websites as a source of information
Another way to check if an money lender is reliable is by typing their name on a comparator website. The dangers of the Internet have motivated the emergence of these platforms that compare websites offering similar services.
This way you will find the best value for money and the product that best suits your needs. If you don't see that site listed, you have sufficient reason to doubt and stay safe.
You can also Google search "Ask for a quick loan". And if that page does not appear in any section, straightaway ignore.
5. Check security certificate of the website
The URL of a page can give you a lot of information. It should always start with https. And if that "s" at the end is missing, you have a reason to be suspicious.
Web addresses especially of financial services provider carry encodings that guarantee the security and an alteration is not easily possible. You should also look for a padlock that appears in the upper left corner. Missing padlock means untrusted source.
6. Never accept a product that requires an advance payment
A loan is an advance of money borrower receives and has to repaid with interest. But to access it, you will never have to advance a figure or leave a deposit. Otherwise this product would not make sense because it aims to give an economic boost to someone who needs it.
Many pages or individuals put this hook for people who are in a desperate situation that makes them follow an impulse. They also seek to capture the attention of young users who have never asked for a loan and who may make a mistake due to their inexperience. Whenever you see this condition, look for another product.
7. You should always choose a website rather than a private individual
Unless it is a relative or friend with whom you have extreme confidence and have been in contact for years, it is always better to go to a company that complies with all the legal guarantees. If a private individual contacts to offer a loan and you do not know them at all, refuse their help because they are probably a fraud.
The most appropriate for a personal loan is that it has the supervision of a regulatory company and that the website you contact has updated its privacy policy and its cookies policy.
You also have the option of contacting crowdfunding platforms such as crowdlending, although this alternative is more suitable for people who need a boost for a project.
Check out: Peer to Peer Lending Companies vs Banks
8. Visit official organizations is an excellent option
Even after doing these checks you still have doubts, you can visit the official website of financial regulator such as the Reserve Bank of India and apply for a loan at the banks listed on their website. You can also visit online forums where people share their fraudulent loan experiences and offer recommendations. Going to a digital platform is worth it. You just have to pay attention to small details and not get carried away by the impulses caused by the fake loan providers.
Conclusion
The Internet is not synonymous with scams. And the personal loans offered are very interesting and you may see offers that are too difficult to avoid. The normal thing is that everything goes as planned and the conditions you have agreed are fulfilled. But cybercrime is also a reality that must be fought and avoided.
Author Bio:
I am Nikesh Mehta, owner and writer of this site.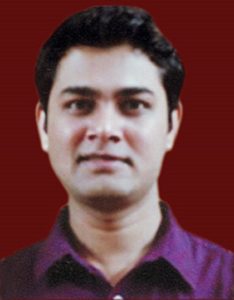 I'm an analytics and digital marketing professional and also love writing on finance and technology industry during my spare time. I've done online course in Financial Markets and Investment Strategy from Indian School of Business. I can be reached at [email protected] or LinkedIn profile.