Financial Mistakes to Avoid during Quarantine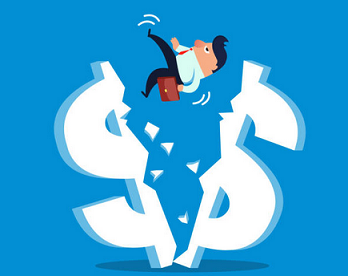 In the face of the uncertainty created by the Coronavirus pandemic and, above all, after seeing the effects that covid-19 has had in other countries, it is normal that fear takes hold of you and changes your consumption habits.
Therefore, it is important that you review your financial actions so that your wallet is not negatively affected.
To do this, here are the most common financial mistakes in quarantine:
(1) Bulk buying
One of the first mistakes people make out of fear of the pandemic is to go out and buy things in bulk. Such is the case of those who bought toilet paper, canned goods and hygiene products in large quantities.
You don't have to overbuy or go into debt and creating small market in your home, because the supply chain is guaranteed.
Otherwise such buying behavior will affect your wallet and you will possibly end up throwing away food that will be damaged sooner or later. In addition, this habit causes shortage and price increase in the market; because of the demand-supply principle.
Read more: Overcome debt with these 12 tips
(2) Ordering food from home without control
The second most common financial mistake is asking for addresses without having organized your budget.
Home solicitation is an easy way to supply food during days of confinement. However, this can end up negatively affecting your wallet. Try cooking at home or order from time to time, according to your budget.
It is important to keep track of your food expenses to keep your finances healthy.
(3) Get carried away with promotions
As the world economy has been severely affected, many businesses have taken out big promotions and discounts for online shopping.
The mistake is making impulse purchases, get tempted by these promotions and spend money on products you don't really need. So, before you make this type of purchase, stop, analyze and decide in a responsible manner.
Check out: Financial lessons Covid has taught
(4) Overuse of Installment Payments
Paying for your purchases in installments can help you in times of ill-liquidity. However, with an unstable economy, think twice about when it's worth the effort and paying in installments.
The temptation to pay over 36 months can be great, but your finances will be greatly affected by interest payments. Keep in mind that it is inappropriate to defer payments on basic necessities, as they are consumed quickly, while financial costs are rising.
Take care of your finances and don't make these mistakes, so that global economy rebounds to normal, after the quarantine is over.
Author Bio:
Hi, I am Nikesh Mehta owner and writer of this site.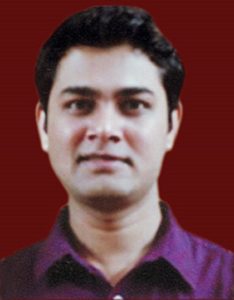 I'm an analytics professional and also love writing on finance and related industry. I've done online course in Financial Markets and Investment Strategy from Indian School of Business.
I can be reached at [email protected]. You may also visit my LinkedIn profile.