Robert Kiyosaki's Money Flow Quadrant – How to Go from Employee to Business Owner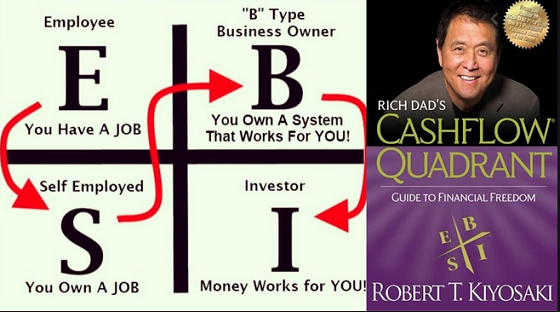 You've probably heard about Robert Kiyosaki's money flow quadrant and asked yourself, whether it is possible to implement into real life. The truth is that true success doesn't happen overnight and the odds of being a successful investor overnight equal ZERO.
However, with planning and effort it is possible to bring Robert Kiyosaki's quadrant to reality.
What is the money flow quadrant Kiyosaki talks about?
The quadrant of the money flow proposed by Robert Kiyosaki tells us that there are employees and self-employed (located on the left side) where you have to work and invest your time for money. On the right side are the business owners and investors where the money works for you.
To better understand how you can go from being an employee to being an owner of your own business and also a successful investor, Kiyosaki tells us that what we should aim for is to be on the right side of the quadrant but you have to go step by step.
Do you have to be an employee first before owning a business?
Yes!
The truth is that we all start out as employees. Even if you're in charge of the business your father inherited today, you probably started as his employee before you took over.
By starting as an employee, you have the opportunity to see what the process of running a business is like. Being someone else's employee gives you the opportunity to learn strategies, learn techniques and save money.
For example, many doctors and lawyers started out as employees and then opened their own practice and law firm, respectively.
You may like to read: 11 best financial literacy books of all time
Moving Up in the Money Flow Quadrant: Going from Employed to Self-Employed
The next step in the quadrant is to become self-employed.
Open a small business and be your own boss and employee at the same time. Why not move from being an employee to the right side of the quadrant? Because, Kiyosaki says, the odds of being an employee to receive passive income without doing anything are almost ZERO.
Being self-employed you will certainly work more hours and be able to earn less money than with a "normal" job. But as you progress, you will be able to bill more and you will be able to hire employees to help you in your business. The amount of hours you invest in your job will be reduced and the money you will start to earn will be increased.
This is when you go from being self-employed to being a business owner and go to the right side of the quadrant. You will have a source of income that gives you the financial freedom you have been looking for and you will realize what it takes to be a successful entrepreneur and an investor.
Author Bio:
Hi, I am Nikesh Mehta owner and writer of this site.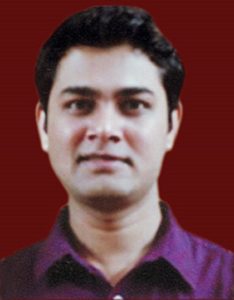 I'm an analytics professional and also love writing on finance and related industry. I've done online course in Financial Markets and Investment Strategy from Indian School of Business.
I can be reached at [email protected]. You may also visit my LinkedIn profile.