6 Tips to Start Business with Little Money

Many believe that it takes a large amount of money to start a business. But that is not always the case. It is true that many successful companies were created with a large capital investment, but it is important to be very clear that this does not mean that in the long run they will succeed.
When you start small, you have to focus on using that money wisely.
Here's the formula for entrepreneurs with great ideas (but little money) to get started:
1. Undertake as much as you can, by yourself. Doing this prevents you from giving up an important part of your business in the future. If you don't need outside money to start, don't take it. Many startups will reach a point where it will become necessary to seek external financing, but securing backup too soon is a mistake.
If you hold on to your own capital as long as possible, your product or service will have time to gain traction and catch up. Look for money only when you show investors what you will use it specifically for.
2. Beware of debt. Buying new furniture is nice, but is it necessary right now? Most startups require less capital than they think. If you put everything on credit cards, you'll get into debt very quickly.
A successful business is the result of making the most of available opportunities. It's about using what you have to make things happen and making sure you make the right decisions based on what stage you're at.
3. Be prepared to devote time to it. Hard work is a prerequisite for most of the things in life. And this includes small business too, especially when you can't afford to buy extra resources or hire help immediately. Get ready for long days and sleepless nights, you'll have to be your own receptionist, accountant and director of marketing and finance when you start.
4. Take the opportunities when they arrive. An important key to success is recognizing opportunities. Identify spaces in the market; if you can see a need and discover how to satisfy it, you are on the right track.
5. Take action. Good ideas are not worth anything, your ability to execute them is what is worth. This is true no matter how much capital you have to invest in the business. Taking action is what gives life to your business. Set your goals, define an action plan and get started. Do something!
6. Be passionate. No amount of money can make up for the lack of passion. If you really believe in your idea, take the risk and throw yourself. Remember why you are doing this and don't let anything stop you from reaching your goals. You need that passion and dedication to remind you that all your sacrifices are worth it.
If you have a great idea for your business, don't let the lack of money stop you. These days it's easier to start than a few years ago, since there are businesses that survive with a laptop, a website and a registered domain. The important thing is that even a large amount will not be able to compensate for a bad idea or a badly executed good idea.
Author Bio:
Hi, I am Nikesh Mehta owner and writer of this site.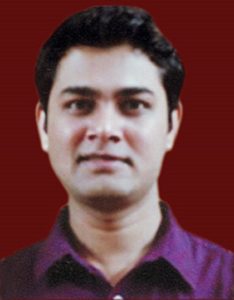 I'm an analytics professional and also love writing on finance and related industry. I've done online course in Financial Markets and Investment Strategy from Indian School of Business.
I can be reached at [email protected]. You may also visit my LinkedIn profile.