5 Reasons You Should Use ACH Processing Systems for Your Business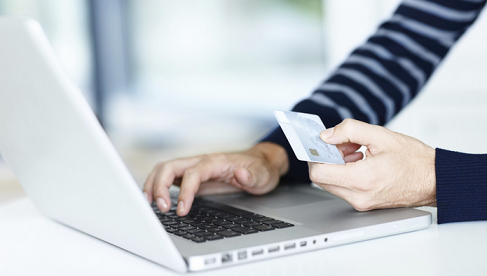 You might hear that one in every five purchases is done online, that still means that 80% of people still shop at good old fashioned brick and mortar stores.
There are plenty of things you need to start thinking about, with one of them being how you're going to process payments. When you're looking for payment processing options, you should look no further than ACH processing systems.
Not only is it safe and efficient, but it's been proven to work for many years.
What are some of the main reasons that you should be using it for your business?
Makes it All Automatic
It's a paperless world and it's a wise idea to make sure that you're following those paperless trends.
When it comes to using ACH, that means you're not going to have to write out checks, go get some new ones when you run out, and no need to head down to the post office.
Plus, you won't have to stand in lines at banks or other institutions to pick up basic materials. It's going to save you minor headaches so you can get back to other, more important things with your business.
Easier to Track
Even though you may be the most detailed person in the world, it's always good to leave an electronic paper trail if something comes up.
It's a lot easier to search through something on your computer or email instead of trying to sift through a pile of checks or sheets to find what you're looking for.
You'll be able to find names, destinations, amounts, and any other information with your financial software or by logging into your bank account.
Sounds nice, right?
Environmentally Friendly
A small benefit, but worth mentioning in this day and age.
Without the postage, envelopes, and checks, you're going to be cutting down your carbon footprint and reducing waste.
It's something you can show off to employees and consumers alike.
It Saves You Money
Hey, you always want to save on the bottom line right?
One way to make more money as a business is by reducing your expenses if you're struggling to bring in a ton of profit.
In fact, it's regularly what business owners are thinking about.
By using ACH processing systems, you would spend fewer resources when it comes to paying employees, freelancers, contractors, and yourself.
Even if it's just a minuscule amount each month, those add up over the course of a year and you'll be proud to cut down resources here and there.
Faster and more Reliable
Everyone knows when payday is coming and everyone looks forward to checking their bank account. When you send checks out, you may be at the mercy of a slow postal day or another disaster that could rear its ugly head at the worst possible moment.
With ACH processing systems, all you have to do is make sure you're getting payments out on a weekday that isn't a national holiday. It's fast and you can rely on it, knowing that your employees will be happy they paid on time.
Plus, your employees are going to thank you for it.
Why?
Because you just saved them a trip to the bank themselves. If you're paying at the end of the week, that means they have to start their weekend by going to wait in line to deposit their hard-earned cash.
Author Name: Reba Webb
Author's Bio: Reba Webb is a copywriter and content strategist. She helps businesses stop playing around with content marketing and start seeing the tangible ROI. She loves writing as much as she loves the cake.